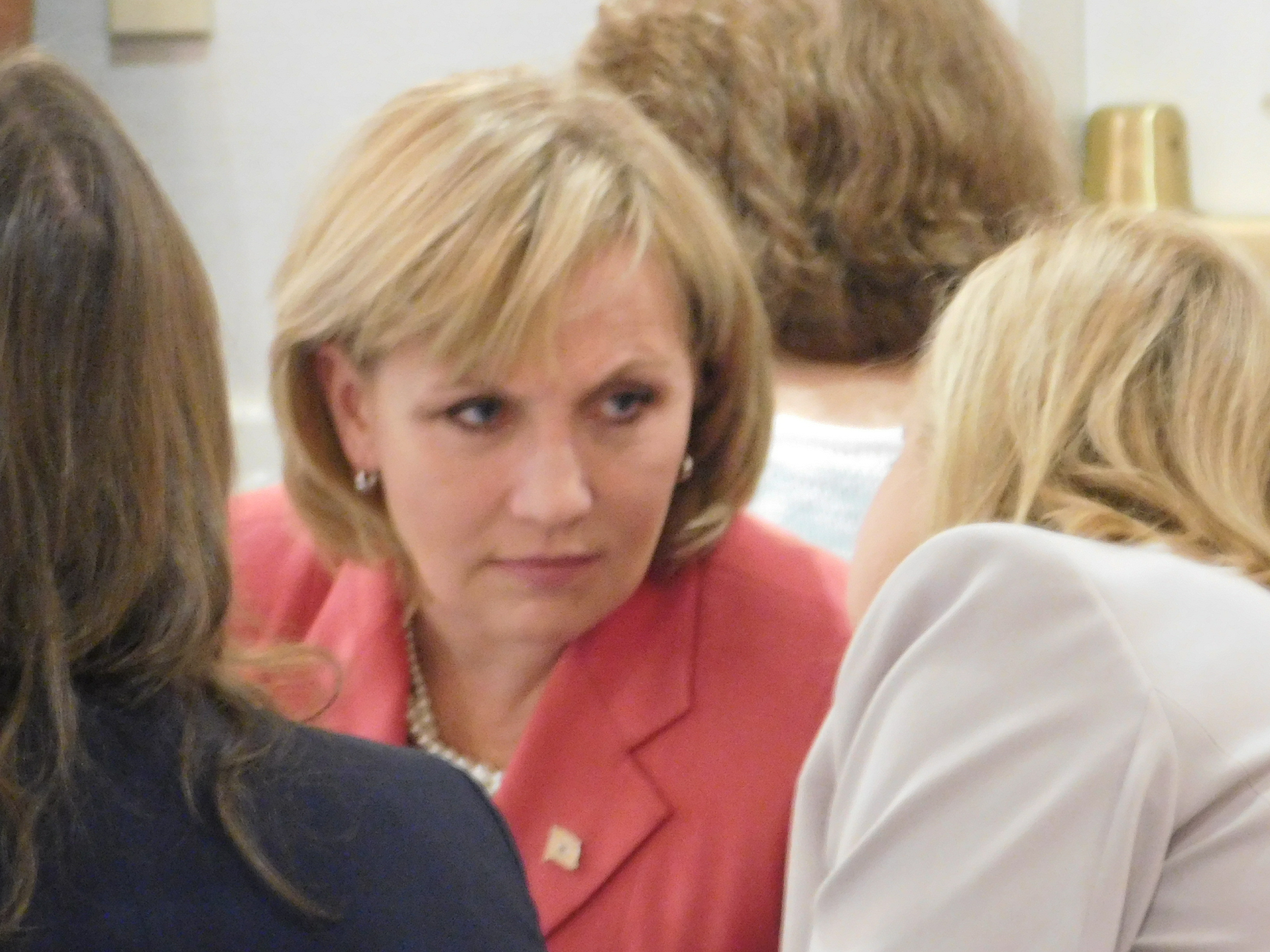 RUTHERFORD – Lt. Gov. Kim Guadagno on Tuesday stood by the support her campaign for governor has received from the Ocean County Republican Party and its chairman, George Gilmore, who is under federal investigation over his finances.
Guadagno, a former federal prosecutor and Monmouth County sheriff, said it was important to have Ocean County in her corner. A Republican stronghold with 127,000 registered GOP voters, the largest number in the state, Ocean County has been critical in helping candidates secure victory in the primaries.
"You have to win Ocean County to win a primary," Guadagno told Observer NJ in an interview. "So, to have the endorsement of the Republican Party in Ocean County, as I do, is very important for my campaign as governor."
Guadagno avoided mentioning Gilmore by name and stressed that "having the support of the Ocean County GOP makes me the most likely to win in June and the most likely to win in November."
Not exactly known for giving interviews to reporters, Guadagno seemed to be turning a new leaf after being criticized Tuesday morning by fellow Republican gubernatorial candidate Jack Ciattarelli.
"It's concerning to me when a gubernatorial candidate from either side of the aisle seems to run from the press," Ciattarelli said at a Tuesday event in Newark celebrating Horizon Blue Cross Blue Shield's 85th anniversary. "I believe the press is the fourth branch of government. This is how the public vets a candidate, through the press. And this particular gubernatorial candidate ducks the press at every single turn."
Guadagno spoke Tuesday morning at an LGBT Chamber of Commerce event in Rutherford — but declined to take questions from Observer as she was leaving.
Reached later by phone, Guadagno said she left the Rutherford event in a hurry to go film an interview with NJTV's Steve Adubato. The lieutenant governor sat down with the editorial board of The Record three weeks ago, and was taking questions from both NJTV and Observer NJ on Tuesday. She called Ciattarelli's comments "another daily Jack attack."
"His campaign is struggling. I see why he is doing it. He is so low in the polls it is the only way to get attention and it worked," Guadagno said of Ciattarelli.
An attorney for Gilmore has acknowledged that he is under investigation. Subpoenas have been flying into several Ocean County towns where Gilmore's law firm does business, and the chairman, an early Guadagno backer, also has millions of dollars in federal tax liens piled up.