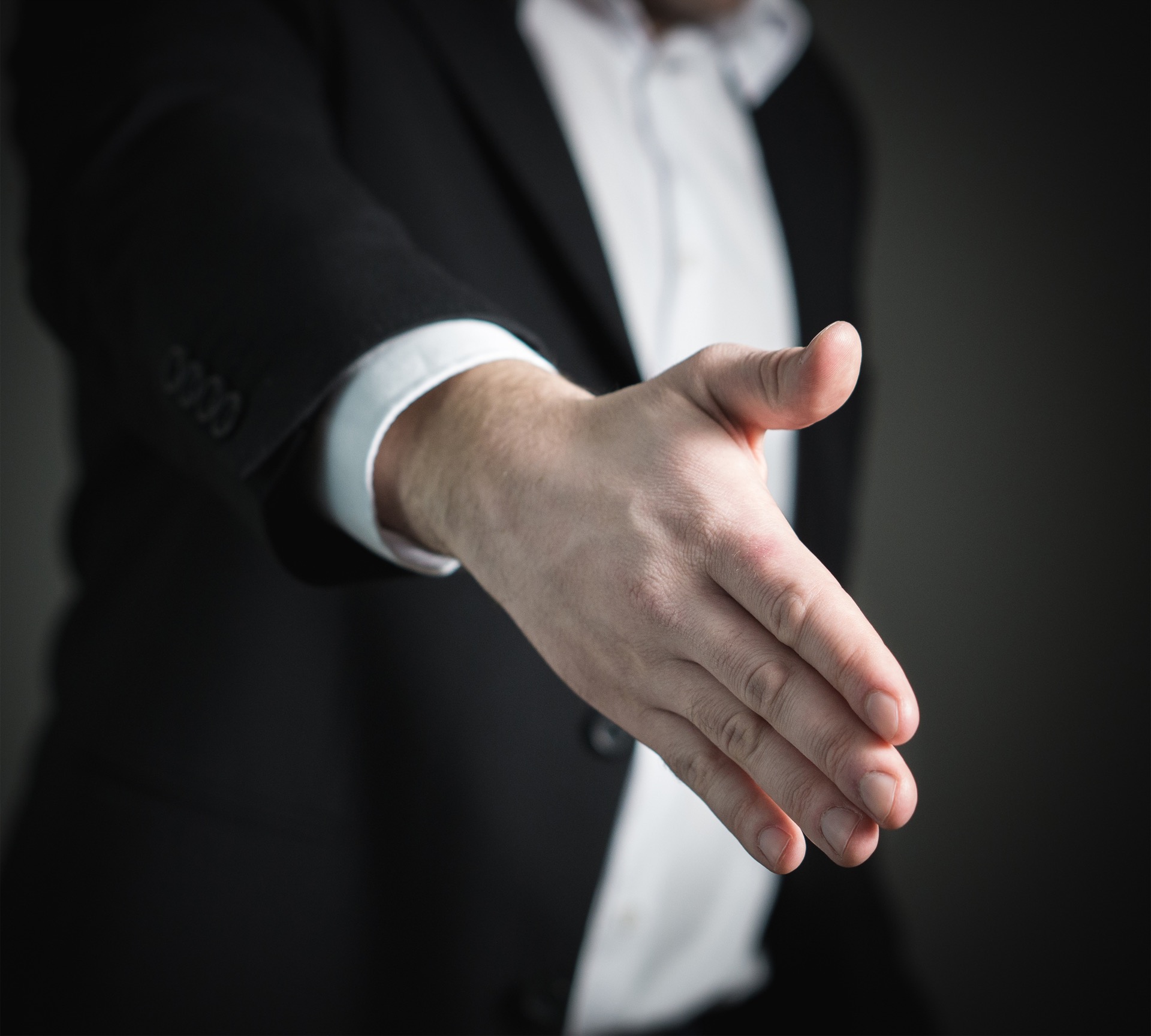 While the United States tries to rediscover its greatness, it feels that the Baltic region, with Lithuania at the front, has finally done it. Lithuania, Estonia, and Latvia are distinguished for having clear economic advantages for business: taxation, huge talent potential, government support and liberal policies, business-friendly regulations, active venture capital industry, vibrant tech culture and much more.
Today, the Baltic States are home to many well-known and global brands including Skype, Google, Barclays, Western Union, Uber, Nasdaq, etc. Moreover, the startups are falling in love with the Baltic countries, too.
Lithuania's Remarkable Recovery
In recent years, Lithuania has been among the fastest growing economies in Europe with GDP figures far above that of other European economies. Now, according to Bloomberg Innovation Index 2017, Lithuania is ahead of the other two Baltic States as one of the world's most innovative economies. The country is also ranked among the top 30 countries in Doing Business Index on the basis of the World Bank. Furthermore, the prestigious American business magazine Forbes has ranked Lithuania 15th globally in its annual Best countries for Business List.
This is an incredible achievement after a global financial crisis. Since the recent recession, a new era of entrepreneurship and startups has begun. The post-crisis period of 2012, when experienced businesses concentrated on searching for new ways to optimize their business processes and stay competitive on the market, was a particularly convenient time for entrepreneurs to enter the market and introduce new products. At the same time, venture capital firms began to actively seek promising investment opportunities around the region.
During that time, Vinted, the Lithuania-based e-commerce startup, has raised approximately 6.6 million dollars Series A funding round from a US venture capital firm Accel Partners for the first time in the company's history. At present, this company has already attracted a Series C round of investment of 60 million dollars. Deeper, an ambitious startup that is focused on building useful gadgets, has also been established during this period and launched the world's first ever smart sonar. Currently, after a successful start, the company has launched another product – a smart bike lock. TransferGo, a money transfer service, has been launched, too. Furthermore, Teamgate, a savvy new Inbound Sales CRM solution, has been found and funded by information technologies holding Blue Bridge Baltic.
"The investment into innovative business provides the opportunity for experienced business to grow, invest in future solutions as well as to collaborate rather than compete", says Marijus Andrijauskas, the CEO of Teamgate.
According to Teamgate's CEO, the US company Salesforce had been running for a decade, while the legal framework for cloud-computing as well as data storage in the cloud was still under development here in Europe. Moreover, there were no established guidelines and policy for investment into startups at the time. The demand from business for these changes was huge, although without any clear requirements. This allowed a formation of various financial mechanisms. Therefore, Lithuania's local ecosystem started to take shape with support from the European Union and private initiative from businesses.
"Even now the whole entrepreneurial movement in Lithuania is quite new and fresh. When Teamgate company was founded, there were more investors in Silicon Valley than potential startups. While here, in the Baltic region, we had only few venture capital firms and business angels. Basically, there was no functioning startup ecosystem in the country. So, that was the main reason why Teamgate attracted its first investment from another ICT company", comments Andrijauskas.
Global from Day One
Despite the fact that the startup ecosystem is in a very early stage, it makes a ton of progress by going very fast. Compared with the country's neighbors, Lithuania is going quite well. According to Startup Lithuania, there were at least 320 active tech startups in Lithuania at the end of 2016. In ten years from 2006 to 2015, Lithuanian startups had raised a total of 165.3 million euros, compared to 103.3 million in Latvia and 280.6 million euros in Estonia.
On the basis of Teamgate's story, Lithuanian market is too small. "To be a leader at home market is absolutely amazing. But after all, with a population of 2.9 million people, the home market becomes too limited. Consequently, the Lithuanian startups, including Teamgate, must seek to be international from day one", says Teamgate's CEO Marijus Andrijauskas.
According to Teamgate, the examples from neighboring countries show the same. "Just a few years ago when Teamgate was founded, right next to Lithuania – in Poland as well as in Estonia – companies such as Base and Pipedrive had been established. Today the company Base has attracted more than 53 million dollars in investment and successfully operates in the United States. Moreover, the Pipedrive company has announced it has 17 million dollars round in Series B funding."
Besides, business in Lithuania should be internationally-oriented. Marijus Andrijauskas notes that Lithuania has a lot to offer startups for a vibrant start: from the ecosystem and talent to the cutting-edge regulations.
Talents
According to Eurostat, Lithuania has the highest ratio of young people and 1.5 million labor force participants. 97% of working-age Lithuanians speak at least one foreign language. Lithuania being the first in CEE for mathematics, science and technology graduates per capita is able to offer a highly qualified IT talent pool.
"Lithuania has an amazing pool of talented young and most importantly hungry university educated people with huge ambitions and passion for innovation that are eager to prove themselves. Everyone speaks good enough English and have western work ethics, which is very important when thinking about growing your company in Lithuania. I must say that now Lithuania is great for business, because it is a smart option, not because it's cheap, as it just isn't any more", comments Daumantas Dvilinskas, the CEO of TransferGo.
Mantas Mikuckas, Vinted's Co-founder and COO, added that "Lithuania is a great place to implement various business ideas. The country is known for professionals, especially in IT and customer care areas. They are praised not only for their specific know-how but also work ethos which is also very important."
Strategic Location
Lithuania, the geographical center of Europe and part of Northern Europe, is located close to the three huge markets: Western Europe, Scandinavia, Russia and CIS region. The country has common borders with Latvia, Belarus, Poland and the Kaliningrad region of the Russian Federation. A number of non-stop flights from Europe make Lithuania easy to access.
Besides its convenient geographical location, Lithuania has the ambition to be the hotspot for startups in the Baltics. It's a small country following the global trends which creates thriving startup culture. Within its multilingual and international workforce, the country provides access to reach the best talents in the region.
In addition, the government institutions, venture capital funds, angel funds and accelerators put their efforts by inviting startups to relocate in the country as well as engaging in various initiatives to support them. Also, co-working workspaces and hubs created especially for startups such as Rise Vilnius powered by Barclays, Sapiegos Vilnius Tech Park and Startup Lithuania connect community by helping entrepreneurs to come to the market with their young minds, ideas, and expertise.
Ecosystem
It's booming. Along with Lithuania's low-cost ecosystem and the ability to start your business within 3 days, the country offers a huge startup community, startup support programs, advanced IT infrastructure, fairly low taxes, hubs and organizations, new co-working workspaces. According to Mantas Mikuckas, Vinted's Co-founder and COO, the bureaucracy levels are quite small, too. "It is easy to start a company here, rent an office space, and so on", says Mikuckas.
Also, there are numerous startup and entrepreneurial events held every year, including hackathons, startup fairs, meetups, workshops and others. Furthermore, Lithuania has recently approved an official startup visa program.
#1 Public WiFi
One of the key reasons the country attracts new startups is its internet infrastructure. Lithuania has emerged as the country providing the best public WiFi services by beating such countries as Singapore and the United Kingdom. As cloud-computing service is booming right now, good and high-speed public WiFi is a great advantage.
The Bottom Line
Although this may be a surprise, historical facts state that Lithuania has given Europe one of the oldest languages, constitution, democracy, and bread. Today, Lithuania has talents, infrastructure, and entrepreneurial spirit. Being one of the fastest growing economies in Europe means Lithuania is able to be a home for many global brands and Europe's leading tech hub.
There are many strong advantages when it comes to considering Lithuania as a promising country for doing business. The Baltic States with Lithuania at the front is not the next Silicon Valley but it is definitely going the right way. As the ecosystem is booming and the entrepreneurs are ready to create the future technology and be noticed, it becomes more and more interesting to see how it will develop over the coming years.
Tomas Laurinavicius is a traveling lifestyle entrepreneur and blogger from Lithuania. He writes about habits, lifestyle design, and entrepreneurship on his blog and weekly lifestyle design newsletter. Tomas is currently traveling the world with a mission to empower 1 million people to change lifestyle for good.