Marilyn Monroe
Baron/Getty Images
The house was built in 1929.
Mercer Vine
It was the first house Monroe owned alone.
Mercer Vine
Marilyn Monroe loved how private it was.
Mercer Vine
Terra cotta floors and beamed ceilings throughout the home.
Mercer Vine
Sadly, the actress was never able to fully decorate the home.
Mercer Vine
Perhaps a Marilyn Monroe fan will purchase the historical home.
Mercer Vine
The exteriors are mostly the same as when Monroe lived there.
Mercer Vine
She wouldn't allow 'Life' to photograph the home's interiors.
Mercer Vine
A peek outside.
Mercer Vine
It's now on the market for $6.9 million.
Mercer Vine
The current owner bought the home in 2012, but has never actually lived there.
Mercer Vine
An iconic and tragic piece of Hollywood memorabilia is now on the market, as the serene Brentwood home where Marilyn Monroe lived until her death in 1962 has been listed for sale.
Monroe reportedly bought the property for under $90,000, according to Vanity Fair, and the actress was particularly excited about how private the gated home was, as it was also located at the end of a quiet cul-de-sac.
Indeed, while Monroe invited the late Life Magazine writer Richard Meryman into her home for the now-famous 1962 interview that was published just two days before her death, she was so intent on protecting her privacy that she refused the publication access to photograph the interiors.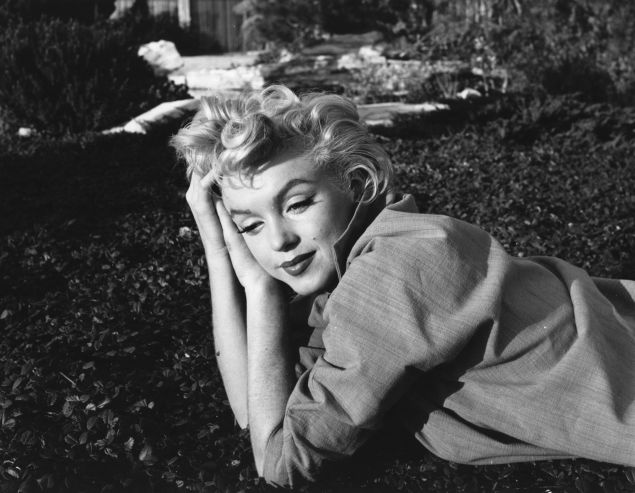 The four-bedroom, three-bathroom home is "steeped in Hollywood glamour," per the listing held by Mercer Vine broker Lisa Optican. "There have been owners in the past who have made changes to the property but the overall feeling and aesthetic and vibe of what attracted Marilyn to it is still there and you can feel it," Optican told Vanity Fair of the home, which has beamed ceilings, terra cotta tile floors and casement windows.
The 2,624-square-foot Spanish hacienda was the first home Monroe owned alone, and she told Meryman in the interview that she loved putting the place together, and made a trip to Mexico to find specific furniture and décor.
The current seller, who is listing the single-story property for $6.9 million, purchased the house in 2012, but never actually resided there. The outdoor spaces, while updated and maintained, are mostly unchanged from when Monroe resided there, including the grassy backyard, pool, gardens and citrus orchard.
It's not the only Monroe-associated property to come up on the market as of late; a penthouse in the building where the famed star once lived with then-husband Arthur Miller was listed for sale in August last year, and the New York townhouse she considered her "sanctuary" (it belonged to her close friend, photographer Milton Greene) was listed as a rental in September of 2016. None of those, however, seem to hold up to this Brentwood home in terms of its meaning to Monroe.