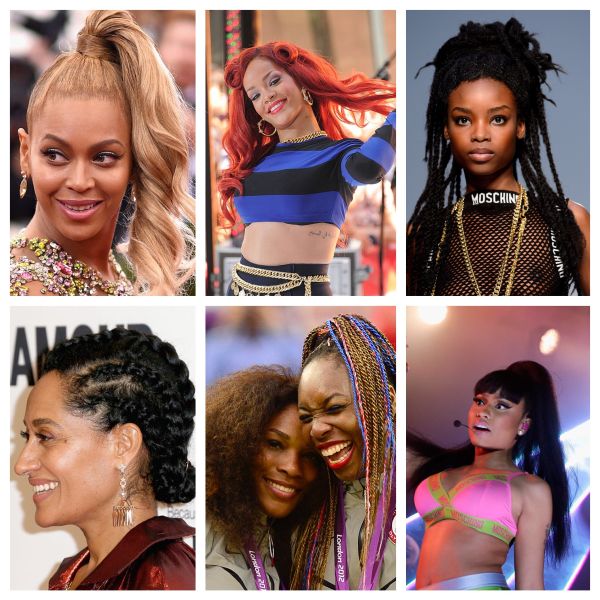 "It's never about the hair. It's about the need to disparage and control black women. So they fit neatly into a 'box'" – Stökes, Byrön (@byst).
The above is an excerpt from one of Twitter's top required spring readings: #blackwomenatwork. The latest trending hashtag sprung up after Bill O'Reilly stated he could not focus on Congresswoman Maxine Water's congressional floor speech, in which she called for an independent investigation into President Trump's ties to Russia, due to her "James Brown wig"; and the revival of Eric Bolling's 2012 Fox News segment "advising" Maxine Waters to "step away from the crack pipe."
O'Reilly's "James Brown hair" comment is much more than just a jab at Waters' physical appearance. Since hair versatility and styling is very much intertwined in black culture, O'Reilly's comments are a form of microaggression.
Speaking as a black woman, I change my hair a lot.  This is not something rare within the black community; it's very common. The world of black hair is very complex: yes, hair is changed for aesthetic purposes, but it is also a form of self-expression. This is part of the reason why a billion dollar beauty supply industry is devoted specifically to black hair care. Most black women grow up changing their hairstyles very frequently: hair styles can vary from faux locks, to bright red hair, to cornrows, to twist outs all within the span of a month. Because of this versatility, black women have had a major influence on the styles you see in the hair industry today.
However, the problem arises when styles such as cornrows are labeled "ghetto" or "ratchet" on black women and praised as "trendy" or "high fashion" on celebrities like Kylie Jenner.   By mocking the congresswoman's hair, O'Reilly has perpetuated the age-old issue of policing and shaming black women's appearance.
This issue isn't unique to Ms. Waters; #blackwomenatwork shows that in all parts of the world, black women experience similar microaggressions:
Keep scrolling through this hashtag and you will find that the tweets transcend the topic of hair. The #blackwomenatwork trend also helped bring other discriminatory subtleties to life Social media has given rise to a counter-movement that wasn't previously available to discriminated groups. Now as a collective, people can share instances of experienced microagressions  that were not so easy to call out or identify, due to their less overt and blatant manner.
When Bolling first made the "crack pipe" crack in 2012, he claimed he was "just kidding" and so his remarks were swept under the rug—and since Twitter wasn't the cultural force then that it is now, they didn't go viral either. But now, thanks to #blackwomenatwork, the video is trending.
Twitter has made the internet more transparent, with everything laid out to create a discussion. Bolling can now be held accountable not only for attempting to discredit Waters by deflecting from the real issues at hand, but also for racializing drug use. Specifically equating Maxine Waters to a black celebrity who overdosed and choosing specifically to call her a "crackhead" implies that drug use is a "black problem" that the congresswoman must "look out for." This controversy even brings bigger issues to light, such as how black women who speak their mind are no longer called "bitchy" or "bossy" but are now drug addicts.
Social media activism allows us to see the bigger picture on a grand scale, and also to witness the direct effects that these comments and broadcasts have on people's lives all over the world. It's not just about "the hair" or a "distasteful joke," but real deep-rooted issues that occur every day.