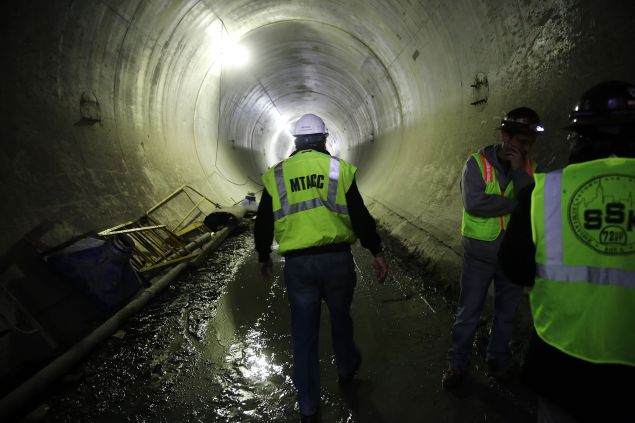 On October 14, 2011 Dr. Michael Horodniceanu stood before an audience at New York Law School and pronounced that the Second Avenue Subway would be completed on budget in December 2016. The audience was polite but skeptical. After all, the subway line had first been envisioned in 1919, and construction had begun under Mayor John Lindsay in 1972.
Dr. Horodniceanu had recently taken over as the President of the MTA's Capital Construction Projects, and many in the audience thought his statement was a display of sheer chutzpah. But this past New Year's Eve, Governor Cuomo took the first ceremonial ride, inaugurating the new line.
Last week, Dr. Horodniceanu again addressed the New York Law School's Center for New York City Law. This time, the audience listened not just respectfully, but appreciatetively and expectantly. For Dr. Horodniceanu explained how his team managed such a formidable task. And in an era when big construction projects routinely incur massive cost over-runs and delays, Dr. Horodniceanu's lessons are worth paying attention to and sharing.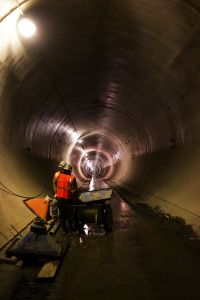 We rode the Q-train from 72nd Street to Union Square the other day, in part to get a first-hand sense of the enormity of the project. (Who knew there's a new-subway-station smell?) As we descended underground – seemingly deeper than we recall ever going in New York – Dr. Horodniceanu's description of the construction challenges became salient. The Upper East Side of Manhattan is one of the most densely populated urban areas in America: only San Francisco, Boston, and Chicago compare – along with three prisons: San Quentin, Maryland State Penitentiary, and Trenton State.
No surprise there. What is a surprise to anyone who attempts construction in a city with 80,000 miles of electrical cable, 6,200 miles of water mains, 6,300 miles of gas mains, 74,00 miles of sewer pipe, and 100 miles of steam pipes is the unpredictability of their location. Every high rise that goes up, every break that needs to be repaired, and every new technology that is installed– think cable TV lines just 25 years ago and optical fiber more recently – moves something; and that something is often not adequately documented. "We do a lot of poking," said Dr. Horodniceanu.
Before the Second Avenue subway tunnel could be bored, blasted, or cut-and-covered, dozens of miles of electrical cables, sewer lines, and water pipes had to be relocated. Then 225 buildings along Second Avenue – many dating from the late 1800's – had to be surveyed. And more than 25 per cent had to be braced and remediated. Construction dust and dirt had to be contained and traffic – both vehicular and pedestrian – kept flowing.
That all this was accomplished successfully is not just a testament to planning — for as Dr. Horodniceanu reminded his audience, the reality "changed the plan day 1" — but leadership.
Happily, Dr. Horodniceanu provided just that; and hopefully will continue to do so into the future.
The next phase of the Second Avenue subway extends the line north from 96th Street to 125th Street. Then it will move south from 63rd Street to Houston Street; and finally all the way to the financial district, ending at Hanover Square. Unfortunately, the MTA is still awaiting the release of funds from Washington. And delays cost money.
In the meantime, New York is lucky to have Dr. Horodniceanu, who spent most of his career as head of a private construction company. He is also in charge of the massive East Side Access Project that will connect the LIRR to Grand Central Station.
Summing up his approach to mega-projects, Dr. Horodniceanu reminded the audience, "We cannot eliminate risk. But one must acknowledge and manage it."
We are thankful he is doing just that, and wish him well.