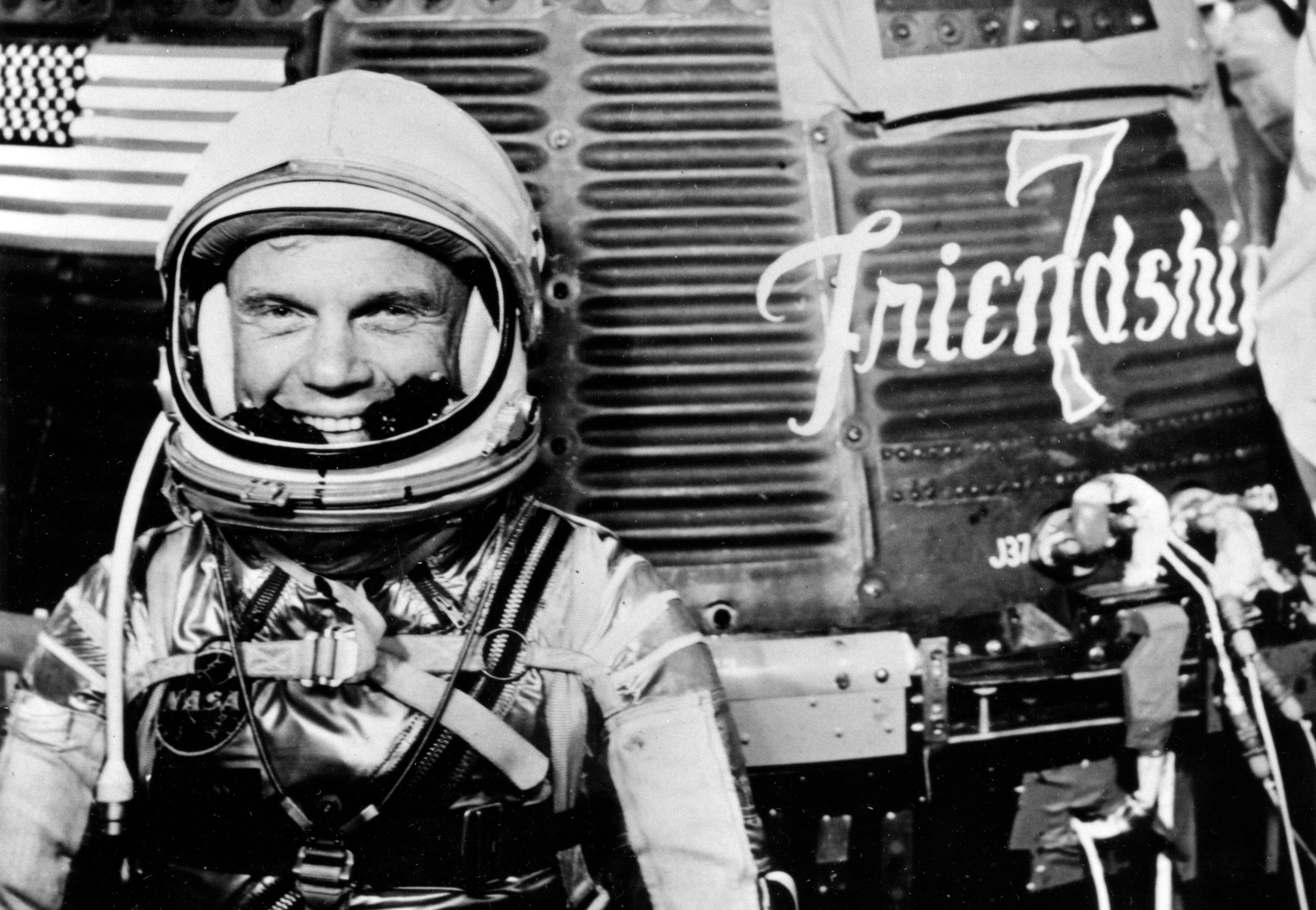 KENNEDY SPACE CENTER, FL—NASA has launched a cargo spacecraft named in honor of the first American to orbit the Earth, John Glenn. The spacecraft is headed to the International Space Station loaded with almost 4 tons of supplies for the orbiting crew. The mission lifted off from Cape Canaveral Air Force Station this morning at 11:11AM ET.
[protected-iframe id="f452981043e965db2296cc779a25d9c2-35584880-75321627″ info="https://www.facebook.com/plugins/video.php?href=https%3A%2F%2Fwww.facebook.com%2FRobin.Seemangal%2Fvideos%2F10211185643014512%2F&show_text=0&width=560″ width="560″ height="315″ frameborder="0″ style="border: none; overflow: hidden;" scrolling="no"]
The SS John Glenn is a Cygnus spacecraft built by commercial spaceflight company Orbital ATK and this is the seventh resupply service mission (dubbed OA-7)  they are facilitating for NASA. The packed vessel was launched atop an Atlas V rocket built by Lockheed Martin–Boeing joint venture, United Launch Alliance.
Among the usual provisions (and a few Easter baskets) for the crew, the SS John Glenn is delivering groundbreaking science. One experiment will test how a microgravity environment could contribute to improved drug designs for patients stricken with cancer and inform on reducing costs associated with related drug development.
NASA will study how objects burn up on reentry through Earth's atmosphere to determine what materials need to be used to build future spacecraft. "The ability to predict how an object will break apart is valuable in the protection of people and property," says NASA, who will use a RED-Data2 device to take measurements when the SS John Glenn vehicle is headed back toward Earth.
Perhaps the most crucial experiment to NASA's long-term goals is an Advanced Plant Habitat that will be used to study plant cultures aboard the International Space Station. The biological study will inform on how to increase efficiency when growing food and producing oxygen in a microgravity environment. This is a major component in NASA's vision of long-duration human spaceflight throughout the Solar System and, specifically, toward Mars.
"John Glenn paved the way for America's space program, from moon missions, to the space shuttle and the International Space Station," said Orbital ATK in a public statement. "His commitment to America's human spaceflight program and his distinguished military and political career make him an ideal honoree for the OA-7 Mission."
On February, 20th 1962, John Glenn was launched atop an earlier version of the same Atlas rocket (and from the same location) on the historic Friendship 7 mission. The flight saw Glenn orbit the Earth three times while piloting the Mercury capsule.
The former Marine fighter pilot and long-serving US Senator passed away at the age of 95 in Columbus, Ohio, late last year. Glenn was buried at Arlington National Cemetery on April 6th and was the last remaining survivor of the original seven astronauts of NASA's Mercury program.
"Senator Glenn was more than an astronaut – he was the hero we needed in a rapidly changing world and an icon of our American spirit," said acting NASA Administrator Robert Lightfoot in a statement. "We will never forget him, and future generations will continue to live out his legacy as we venture farther into the solar system."
The events surrounding John Glenn's historic Friendship 7 flight were dramatized and told through the eyes of three African-American female engineers working at NASA in the film Hidden Figures. The story follows Mary Winston Jackson, Dorothy Vaughan, and Katherine Johnson as they overcome racial and gender discrimination while working at the federal space agency.
John Glenn is played by Glen Powell and is portrayed as a benevolent man who trusted the work of "human computer" Kathryn Johnson and staked his life on it. "Get the girl. If she says they're good, then I'm ready to go," Glenn famously said when going through the pre-flight checklist before launch.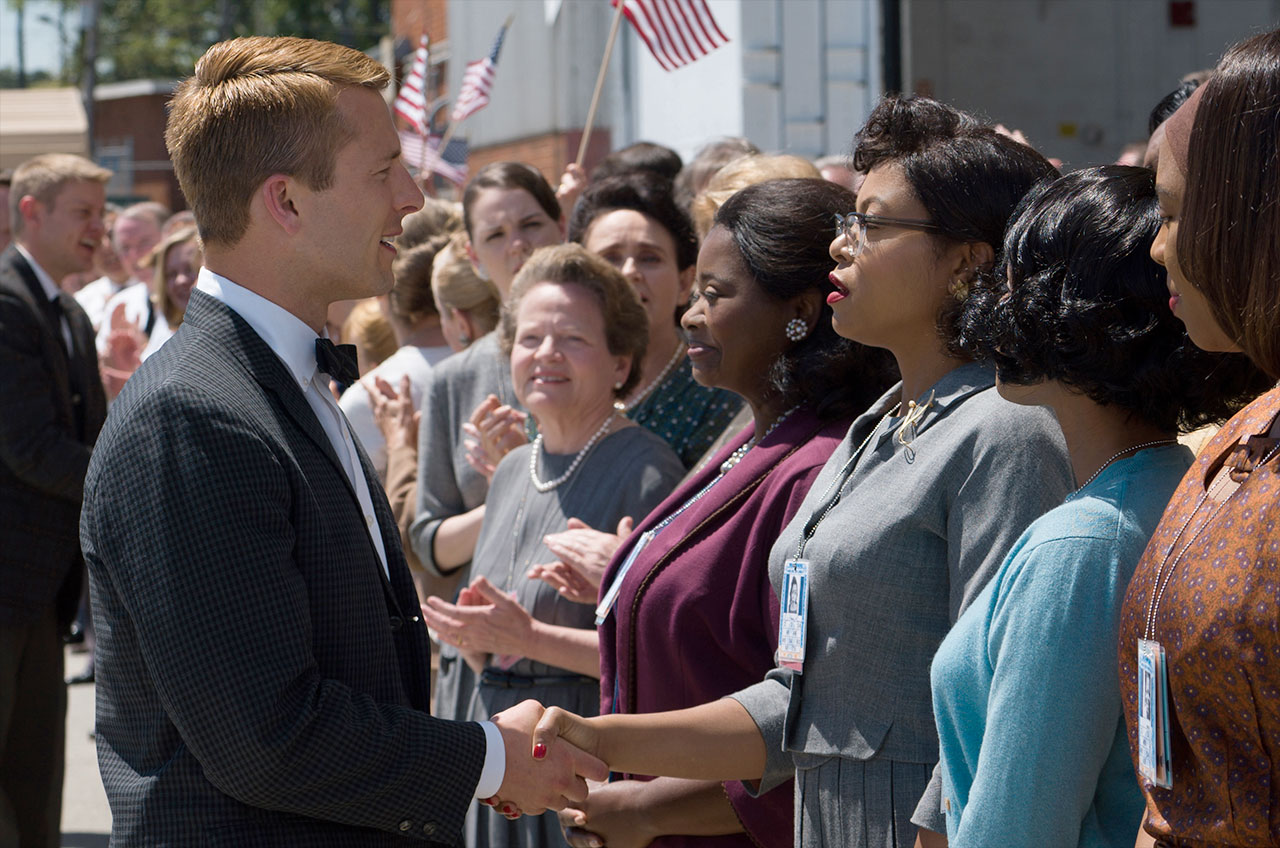 "I always loved John Glenn. It was before our time that all of this happened but the thing that struck me the most is that he made a decision to put his life in the hands of an African-American woman," said Hidden Figures star Octavia Spencer to the Observer. "That was not a popular decision at the time and, if you can do that, put aside your differences and believe in a person based on what they can contribute and how they contribute, man could go beyond the stars."
The SS John Glenn Cygnus spacecraft will arrive at the International Space Station about four days after this morning's launch. It would be sooner, but the Russians are launching the Soyuz with an Expedition crew to the space station on April 20th. The SS John Glenn must wait until the crew arrives to dock with the ISS.
Robin Seemangal has been reporting from the newsroom at NASA's Kennedy Space Center for the last two years for Observer with bylines also in Popular Science and Wired. He does in-depth coverage of SpaceX launches as well as Elon Musk's mission to send humans to Mars. Robin has appeared on BBC, Russia Today, NPR's Are We There Yet Podcast and radio stations around the world to discuss space exploration.