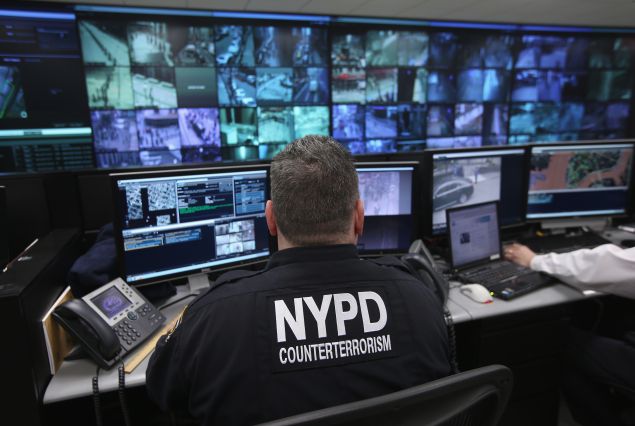 Mayor Bill de Blasio assured radio listeners that the NYPD was already reacting to a truck attack that killed five people in Stockholm, Sweden, earlier today—an incident the Scandinavian nation's government is treating as an act of terror.
A hijacked beer truck plowed into a crowd of pedestrians in the center of the Swedish capital, an increasingly common tactic of jihadist terror organizations. Speaking to radio host Brian Lehrer in his weekly 'Ask the Mayor' segment on WNYC, de Blasio said crucial counter-terror units of the city's police department respond to such incidents reflexively—first by shoring up security around Swedish government installations and private institutions around the five boroughs.
"It is tragically becoming more common and we're doing a lot to protect against that as best we can with our Critical Response Command and our other specialized elements of the NYPD," the mayor said. "We adjust every single time. That's the bottom line. NYPD is a very agile place at this point, where we have to because of the world we're living in, make very fast adjustments."
The liberal Democrat recalled the attack on the St. Petersburg metro just days ago, which prompted both bolstered security at Russian-linked locations throughout New York  and fresh attention to potential threats to the subways.
"We can move a lot of officers very quickly because we now have much stronger anti-terror capacity than we had a few years ago," the mayor said. "The sad reality now is, Brian, it's now become a protocol. We immediately make adjustments. And we'll keep doing that until this part of our history is over."
NYPD Counter-Terror Chief James Waters acknowledged the incident on social media, and assured New Yorkers the department had taken notice.