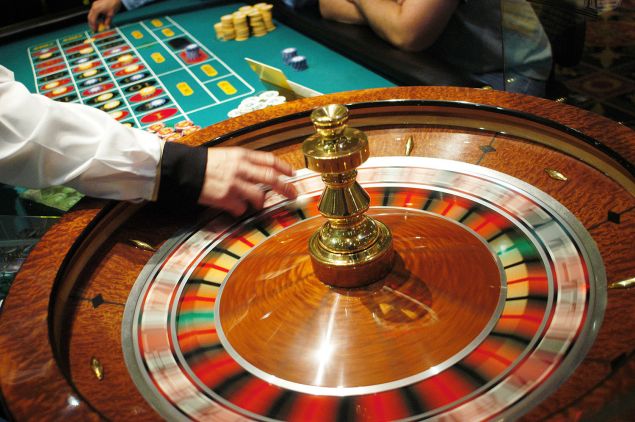 No New Jersey resident likes their property tax bill, but residents in Atlantic County are in for a worse hit than anticipated, thanks to the state cutting the amount the county will receive under a new casino tax program and diverting the cash instead to Atlantic City.
In political news, U.S. Rep. Leonard Lance is preparing to once again face constituents in a town hall meeting, while Rep. Tom MacArthur, the sole state congressman to support the failed GOP healthcare bill is upset about opposition ads warning he's working to take people's health insurance away.
Meanwhile, a new poll shows state residents concerned about President Donald Trump's ties to Russia and Politico takes a look at how gubernatorial candidate Phil Murphy's ties to former Gov. Jon Corzine are being exploited by Republicans and those in his own party, too.
Quote of the Day: "Everybody is taking their bows; it's a wonderful thing. They're balancing Atlantic City's books on the backs of the county taxpayer," Atlantic County Executive Dennis Levinson, on the state's failure to live up to Gov. Chris Christie's pledge to give the county its full share of a casino tax program.
Christie turns on county as Atlantic City's budget slims down
A year ago, Gov. Christie held a news conference in Atlantic City and snubbed the mayor. It was the Atlantic County executive, Dennis Levinson, who was riding shotgun as the governor grabbed the steering wheel of Atlantic City's government.
Amy S. Rosenberg, Inquirer Read more
Long-shot pension ploy shows Christie as lame duck
Every time Gov. Chris Christie appears intent on cutting a deal behind closed State House doors, even his most ardent critics grudgingly admit that he should never be counted out.
Charles Stile, The Record Read more
Lance one of few who won't skirt April town hall
Reps. Leonard Lance of New Jersey and Ryan Costello of Pennsylvania appear to be the only swing-district Republicans who voted for their party's bill to replace Obamacare who will directly face constituents over the April recess, according to a USA TODAY analysis of scheduled town halls compiled by Townhallproject.com.
Heidi M Przybyla, USA TODAY Read more
MacArthur defends support of GOP health-care bill, calls critics 'dishonest'
The lone New Jersey congressman to support the failed GOP health-care bill, Rep. Tom MacArthur defended his efforts Wednesday, accusing activists and interest groups targeting him of dishonesty.
Maddie Hanna, Inquirer Read more
United Airlines' tangled history in N.J. under Christie
In a pair of nationally televised interviews Wednesday morning, Gov. Chris Christie added his voice to the chorus condemning United Airlines and put a New Jersey angle on a controversy over how the company treated one of its passengers last weekend. Videos surfaced Tuesday showing a passenger getting pulled out of his seat and, his face bloodied, dragged down the aisle by authorities because he had refused to give up his paid seat.
Dustin Racioppi, The Record Read more
Now, even some Democrats are comparing Murphy to Corzine
New Jersey politicians just can't seem to leave Jon Corzine alone.
The former Democratic governor and U.S. senator, bounced out of office by Republican Gov. Chris Christie in 2009, has tried to keep a low profile in recent years, even as the GOP has portrayed him as the boogeyman. Christie used him to explain away the slow growth of the state's economy and Republican lawmakers sought to tie their "Corzine Democrat" opponents to a governor viewed as hapless, uncharismatic and ineffective.
Matt Friedman, Politico Read more
New Jersey Playbook interview with Rep. Josh Gottheimer
Josh Gottheimer, New Jersey's newest congressman, is a Democrat in a Republican-leaning district who just raised a record sum for a freshman incumbent because Republicans are coming after him.
Matt Friedman, Politico Read more
Trump budget plan could sink Shore beaches bacteria reports
New Jersey beaches were under advisory or closed 134 times last summer for high bacteria counts, but the testing program that ensures people don't swim in bacteria-laden water is on the chopping block under President Trump's budget plan.
Russ Zimmer, Asbury Park Press Read more
DEP Looks to Tighten Soot Pollution Regulations
The state is proposing to tighten an important rule to limit pollution from factories and other businesses that emit a contaminant linked to many respiratory ailments and other illnesses.
Tom Johnson, NJSpotlight Read more
This new poll shows how N.J. feels about whether Trump has ties to Russia
If you think there's something fishy about President Donald Trump's denials of any connection to Russia, you're not alone.
Claude Brodesser-Akner, NJ.com Read more
N.J. won't change mistakes in teacher attendance data
New Jersey schools that reported inaccurate and misleading data about teacher attendance won't be able to change those statistics in the state's school report cards, according to the state Department of Education.
Adam Clark, NJ.com Read more
Pulaski Skyway reopening pushed back for a third time
The full reopening of the Pulaski Skyway will be pushed off until Spring 2018, instead of this summer so contractors can replace retaining walls between the Skyway and Route 139, state Department of Transportation officials said.
Larry Higgs, NJ.com Read more
2 more Birdsall execs plead guilty
Two of the last defendants in the defunct Birdsall engineering firm's criminal pay-to-play case pleaded guilty Wednesday, days before they were set to go on trial.
Kathleen Hopkins, Asbury Press Read more
Howell officially recognizes, supports homeless camp
More of Howell's homeless are expected to get relief, thanks to a resolution that formally designates a piece of township property as a transitional camp.
Kala Kachmar, Asbury Park Press Read more
Woman hit by pickup truck reaches $3.6M settlement with Turnpike Authority
A township woman received $3.6 million from a settlement reached with the New Jersey Turnpike Authority after she was injured in a crash with an agency pickup truck in 2013.
Alex Napoliello, NJ.com Read more
Opponents say 'No Deal' to parking plan
Get ready for the Deal parking Royal Rumble Round 3.
Susanne Cervenka, Asbury Park Press Read more
Red Bank council to vote on pro-immigrant, 'welcoming city' resolution
The borough council plans to decide Wednesday whether it will adopt a resolution labeling itself a "welcoming city" for immigrants, a proposal that has drawn the ire of some residents who see it as a "sanctuary city" ordinance.
Steph Solis, Asbury Park Press Read more
'What are my kids going to do?' Long Branch father faces deportation
Carlos Larios held his daughter close as she fidgeted with her pink headband.
Kimberly turns 4 years old in July. She's too young to understand that by then her father might be gone.
Steph Solis, Asbury Park Press Read more
State officially lifts drought warning for North Jersey
North Jersey's longest drought in 15 years is officially over – just in time for the spring and summer lawn sprinkler season.
James M. O'Neill, The Record Read more
Hillside mayor demotes police chief (again) in long-running feud
The mayor of Hillside on Tuesday demoted the township's police chief for a second time in a long-running battle that has already landed in court once again.
Tom Haydon, NJ.com Read more
Toms River moves to ban drones
The township, which has already cracked down on aggressive real estate agents on the ground, is now looking to curtail their activities in the air: by restricting the use of drones.
Jean Mikle, Asbury Park Press Read more
Man fatally struck by NJ Transit train in Millburn
A trespasser on the railroad tracks was fatally struck by a train Tuesday night, NJ Transit officials said.
Kaitlyn Kanzler, The Record Read more
Editorial: Airline passengers are people, not cargo
No matter how airline industry executives or experts try to explain it, the image of a paying passenger being forcibly removed from a United Airlines flight in Chicago leaves a deeply unsettling taste, and does not bode well for those who run our nation's airlines, who have taken the common practice of "bumping" one step too far.
The Record Read more
EDITORIAL: A new millionaire's tax? Why not?
New Jerseyans overwhelmingly support raising taxes on millionaires to help fund education or pension obligations. That's not surprising; an overwhelming number of New Jerseyans aren't millionaires and never will be. But critics say such an increase would ultimately hurt the state's economy because it will drive more high-income earners out of New Jersey.
Daily Record Read more