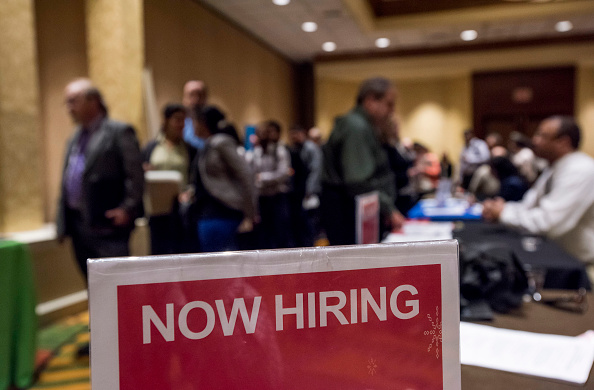 New Jersey lost 17,500 jobs in March by one measure. But the unemployment rate was 4.2 percent last month by another, a 10-year low for the state, according to a Bureau of Labor Statistics report released Thursday.
The state's jobless rate, which rose to nearly 10 percent in the aftermath of the Great Recession, is now lower than the national average of 4.5 percent.
The two seemingly contradictory figures each stem from different BLS surveys. According to a survey of households, more New Jersey residents (4,331,300), reported that they were working in March than at any other time since the dawn of employment data. A separate survey of businesses reflects the 17,500 job contraction. Since the recession ended in 2009, these two numbers have often shown conflicting trends in New Jersey's labor market.
James Wooster, chief economist for the state Department of Labor and Workforce Development, said that despite the conflicting figures, the unemployment rate in New Jersey seems to be steadily ticking downward.
"On a month-to-month basis, the payroll employment numbers often demonstrate a certain instability, especially for the initial estimates," he said in a statement. "However, the overall trend of growth and recovery shows no real sign of abating."
While New Jersey's unemployment rate is now lower than the national average, the state has had one of the slowest job recoveries of any state post-recession and that sluggishness has contributed to many of the budget troubles Gov. Chris Christie has struggled with during his term. New Jersey lost a quarter of a million jobs during the recession and unemployment reached almost 10 percent in February 2010.
Christie took office in January 2010 and, while the unemployment rate has dropped, the state has had 11 credit-rating downgrades during his tenure from Fitch Ratings, Moody's Investors Service and S&P Global Ratings.