The failure of North Korea's latest missile test last weekend was good news for pretty much everybody outside that strange country. The new-model medium-range ballistic missile exploded shortly after lift-off, making it the latest embarrassing misstep in Pyongyang's ceaseless quest to be taken seriously as a more-than-regional power.
The Trump White House isn't concealing its gloating over the North Korean setback, with the president coyly refusing to comment on rumors of secret sabotage of the missile. On cue, Pyongyang has promised more missile tests, and nobody should expect that Donald Trump's latest promise of unspecified retaliation against North Korea in the event of more games with ballistic missiles will have much of a deterrent effect.
This is the Democratic People's Republic of Korea, after all, the weirdest country on earth—a deeply militarized Communist regime, almost hermetically sealed off from the rest of the world, and governed by a dynastic family in pre-1789 fashion. That the DPRK possesses nuclear weapons means there's nothing to laugh about here, notwithstanding the fact that Pyongyang lacks the ability to accurately get those nukes anywhere very far from North Korea.
Then there's the problem that nobody seems to understand what makes North Korea tick. Most Western "experts" on the regime have no idea what they're talking about, as I've explained, and there's a very good case that the DPRK actually may welcome confrontation with the United States—even nuclear confrontation. While Pyongyang's bluster about preemptive nuclear strikes against friends of America (read: South Korea and Japan) sounds far-fetched, it's best to side with caution and accept that the DPRK really might do exactly that.
After all, this is a regime with which we're still at war, technically speaking, since the Korean War of 1950 to 1953 never formally ended, and in the decades since they've not been shy about attacking the U.S. military. This has included hijacking our spy ships, in pirate fashion, in international waters; blasting unarmed spy planes out of the sky, killing 31 Americans; and even hacking our soldiers apart in the Demilitarized Zone between North and South Korea.
Pyongyang has been even less restrained against America's allies. DPRK terrorist attacks against South Korea amount to dozens of incidents over the years, including blowing up civilian airliners and even storming the presidential residence in Seoul with commandos. Hundreds of South Koreans have been murdered by these acts of state terrorism ordered and executed by Pyongyang. Most recently, in 2010, a North Korean submarine blew a South Korean navy frigate in half with a torpedo, killing 46 sailors.
Then there's the DPRK's weirdly sinister habit of perpetrating kidnappings abroad, across Asia and Europe. These include the abduction of hundreds of South Koreans, but also of Japanese citizens, some of them teenagers grabbed off beaches by North Korean naval commandos. This sounds too strange to be true, but Pyongyang has admitted to kidnapping 13 Japanese citizens, and many believe the true number is much higher, perhaps in the hundreds. Therefore the recent claim by a North Korean defector that his country has plans to kidnap Westerners in the event of crisis should not be dismissed.
Given the threats emanating from the DPRK—above all, the nuclear ones—it's not surprising that our Intelligence Community devotes significant resources to trying to figure out what's going on in that hermit kingdom. But that's extraordinarily difficult in practice. IC professionals wanting an easy job avoid North Korea, since making accurate predictions there can be dangerous. This, after all, is a country that might do anything.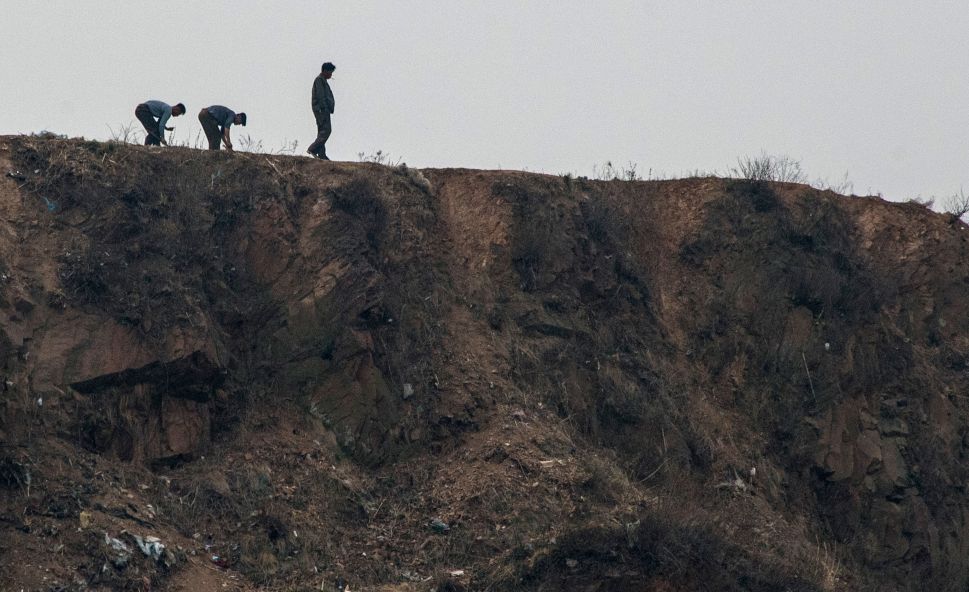 In fairness to IC analysts trying to make sense of what's going on in the DPRK, most of their usual sources of information work poorly if at all when it comes to this hard target. We have no embassy in Pyongyang, which means the CIA's usual practice of employing spies masquerading as diplomats to gain access to the host country's secrets doesn't apply. Neither do American firms do business in North Korea, so the CIA's other option, of employing case officers under non-official cover—called NOCs in the spy trade—posing as businesspeople, doesn't apply either.
Even if Americans somehow could get into North Korea, the 24/7 monitoring given to suspect foreigners in the country means they'd be hard-pressed to get any spying accomplished. Pyongyang, trusting no one, watches even its friends closely. A senior KGB official who did a tour in North Korea in the waning days of the Cold War admitted that he was under tighter surveillance by his "allies" in Pyongyang than he had experienced in his long espionage career. He told me that he was watched more invasively by North Korean counterspies than he ever had been by the FBI during a previous KGB tour in America.
Even the NSA, which supplies the lion's share of intelligence in our IC, can't get much access to North Korea. Pyongyang has buried most of its communications underground, making them immune to conventional interception, while cell phones are almost unknown there. Neither can NSA tap into the country's computer networks easily, since North Korea barely has Internet access. Being all but sealed off from the world in IT terms means that the DPRK represents a very hard target for NSA, as well as a denied area overall for American spies.
Our spy satellites offer some indications of what's going on north of the DMZ, but without corroborating HUMINT or SIGINT, that secret imagery is a lot less useful than it could be. The only way to get fresh intelligence about what's happening in North Korea is by recruiting Pyongyang's diplomats serving abroad (many of whom are really spies). They're a pretty unsavory bunch, since DPRK embassies are outposts for crime—counterfeiting, drug-dealing, and various frauds—more than diplomacy, and any spies recruited will be impossible to maintain contact with once they return home.
Which means they become defectors. There have been quite a few defectors from Pyongyang in recent years, as the regime has fallen on hard times and Supreme Leader Kim Jong-un has taken to executing those he dislikes in hideous ways. But their information can be very difficult to authenticate, as any defector grows stale from the moment he comes over to our side. In short, defectors can be valuable sources of intelligence about the DPRK's inner workings, but they are no panacea.
Therefore, we face the dangerous situation where North Korea, a rogue regime possessing nuclear weapons and no shortage of aggression, remains a black hole for American intelligence. For decades, the IC has tried hard to get information to help our decision-makers in Washington deal more effectively with Pyongyang, yet time and again we've been surprised by North Korea's latest gambit. As the stakes of this game are getting higher, with increased nuclear saber-rattling, the risks of missteps are too.
John Schindler is a security expert and former National Security Agency analyst and counterintelligence officer. A specialist in espionage and terrorism, he's also been a Navy officer and a War College professor. He's published four books and is on Twitter at @20committee.