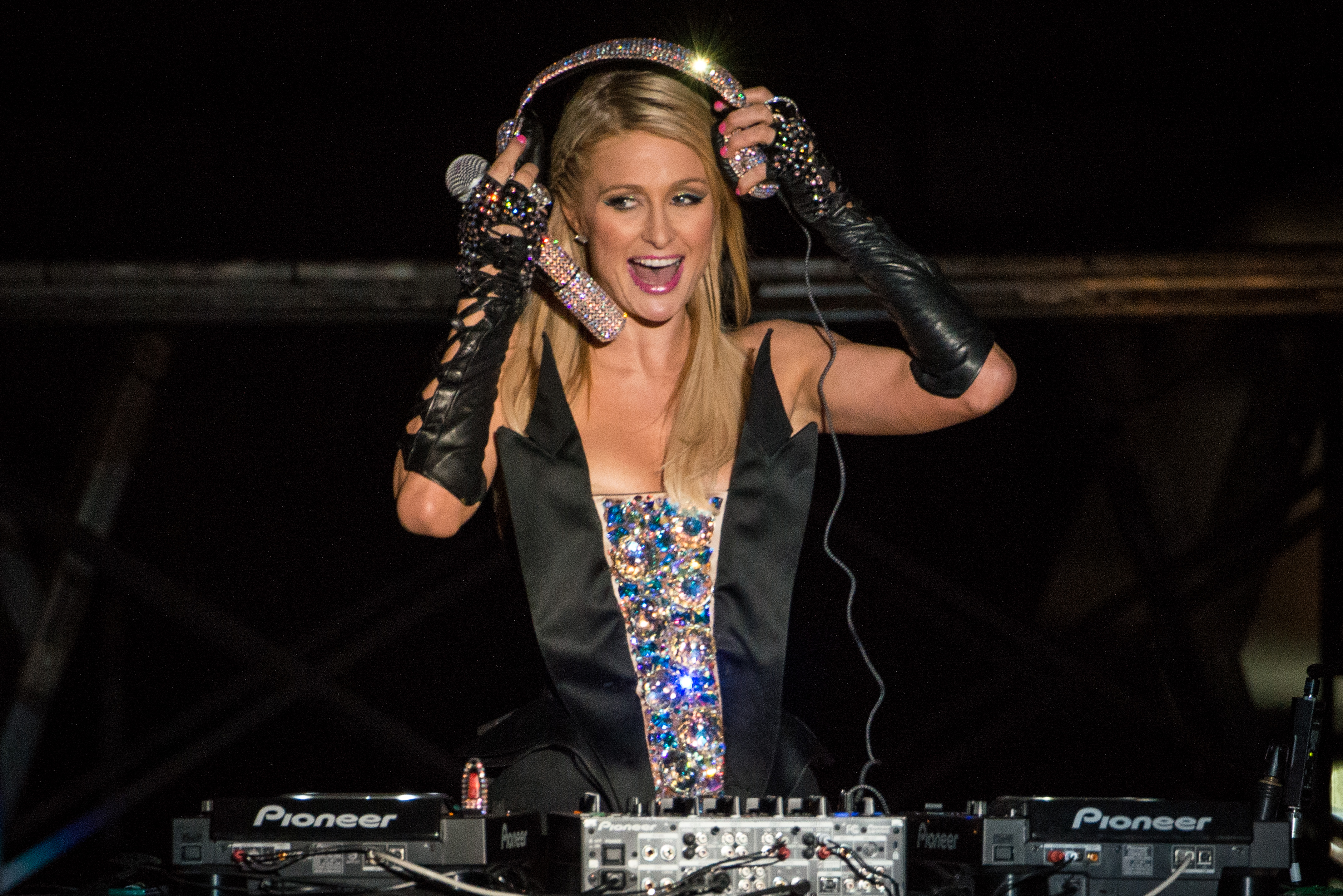 Paris Hilton might be most famous for being the mother of Tinkerbell the chihuahua, making Sidekicks the number one accessory (no, not Nicole Kidman, the actual phone) and turning "That's hot" into a regular part of the lexicon. But now, just in time for Juicy Couture's revival, Lindsay Lohan's former nemesis is making her way into the wellness world: the timeless fashion icon DJed a yoga class at Equinox in Los Angeles.
Of course, Hilton was in the City of Angels in preparation for Coachella. The early aughts celebutante has been posting throwback photos alongside memes on Instagram, in the weeks leading up to her favorite festival.
According to Page Six, the former Simple Life starlet was joined by Run D.M.C. member Darryl "D.M.C." McDaniels for the charity event at Equinox West L.A. The class was called "Om This Way" and helped raise funds for children in foster care.
Next time you head to a yoga class, consider wearing velour sweatpants with "Juicy" displayed prominently across the hot pink bottom. Perhaps Paris Hilton will be there. If not, the rest of the class will certainly appreciate your nostalgia-fueled Downward Dog moment.