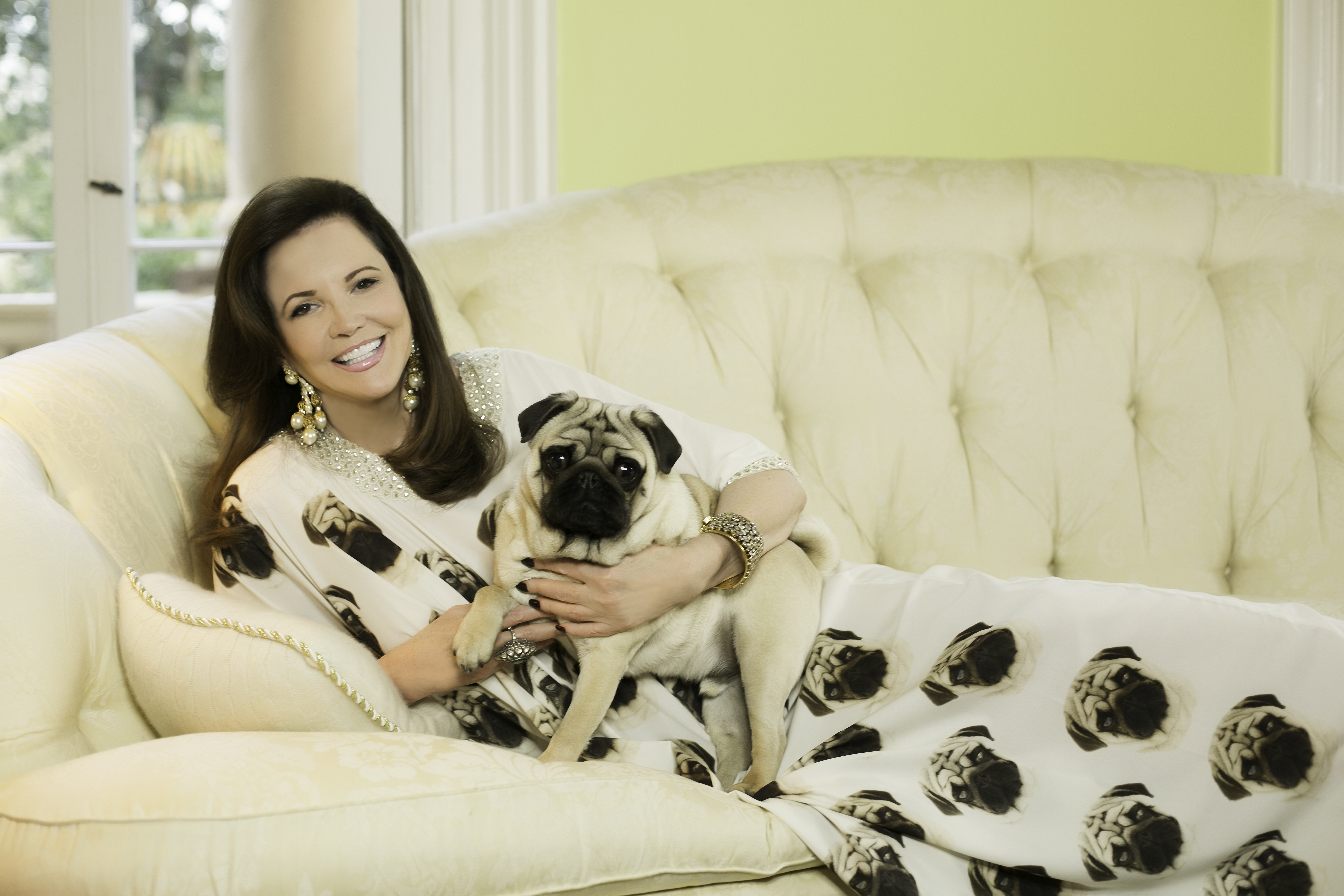 When I'm in need of guidance for style, taste or just general inspiration, there are five women I turn to: Audrey Hepburn, Grace Kelly, Jackie Kennedy, Reese Witherspoon and Patricia Altschul. The last name may sound a little less familiar for those who are not immersed in the Bravo-verse or have never seen an episode of Southern Charm. Altschul, at least 20 years older than most of the main cast, has become the breakout star of this show, which highlights the trials and tribulations of the upper class Charleston crowd. The best part? She isn't even technically a series regular.
The mother of producer and star Whitney Suder-Smith, Altschul truly embodies old school Southern class and composure. With her butler, a menagerie of dogs, daily cocktail hour, a uniform of caftans (she just started a line of the breezy dresses), a home that is worthy of the Town & Country hall of fame and the ability to put the most hysterical Bravo-lebrity in their place, without batting an eyelash, she is a true inspiration to all women.
Now, all women can take her advice on the go, as Altschul is spreading her wisdom in book form, via The Art of Southern Charm. The tome covers everything from her classic Southern upbringing in Virginia, to entertaining, etiquette, diet (candy corn is one of her favorite things), exercise and finding a mate.
She felt a responsibility to write this book, even though she came to Charleston to retire. She was constantly being asked by fans, mostly of the Lilly Pulitzer-clad millennial sort, questions about her life. Specifically, they wanted to know how she managed to marry so many rich men. When accomplished writer Deborah Davis said she would put the book together, Altschul signed on.
"Seeing the way Whitney's friends act on Southern Charm, I thought people could benefit from my many years of living on this earth," Altschul told the Observer. She discovered that today's youth yearns for a return to traditional social customs, so she consulted her friends for input, including Carson Kressly, Mario Buatta, Carolyne Roehm and André Leon Talley. Most millennials today haven't heard of Tiffany's Table Manners, so perhaps they will make The Art of Southern Charm their new etiquette bible.
Attire
When it comes to events, women always dress to the nines in the South. But to run around town, Altschul finds that the look of no makeup, ripped jeans, baggy t-shirts and hair in a bun to be a real "lessening of standards." Some of her least favorite things include side boob, flip-flops, visible piercings and "ugly shoes on women."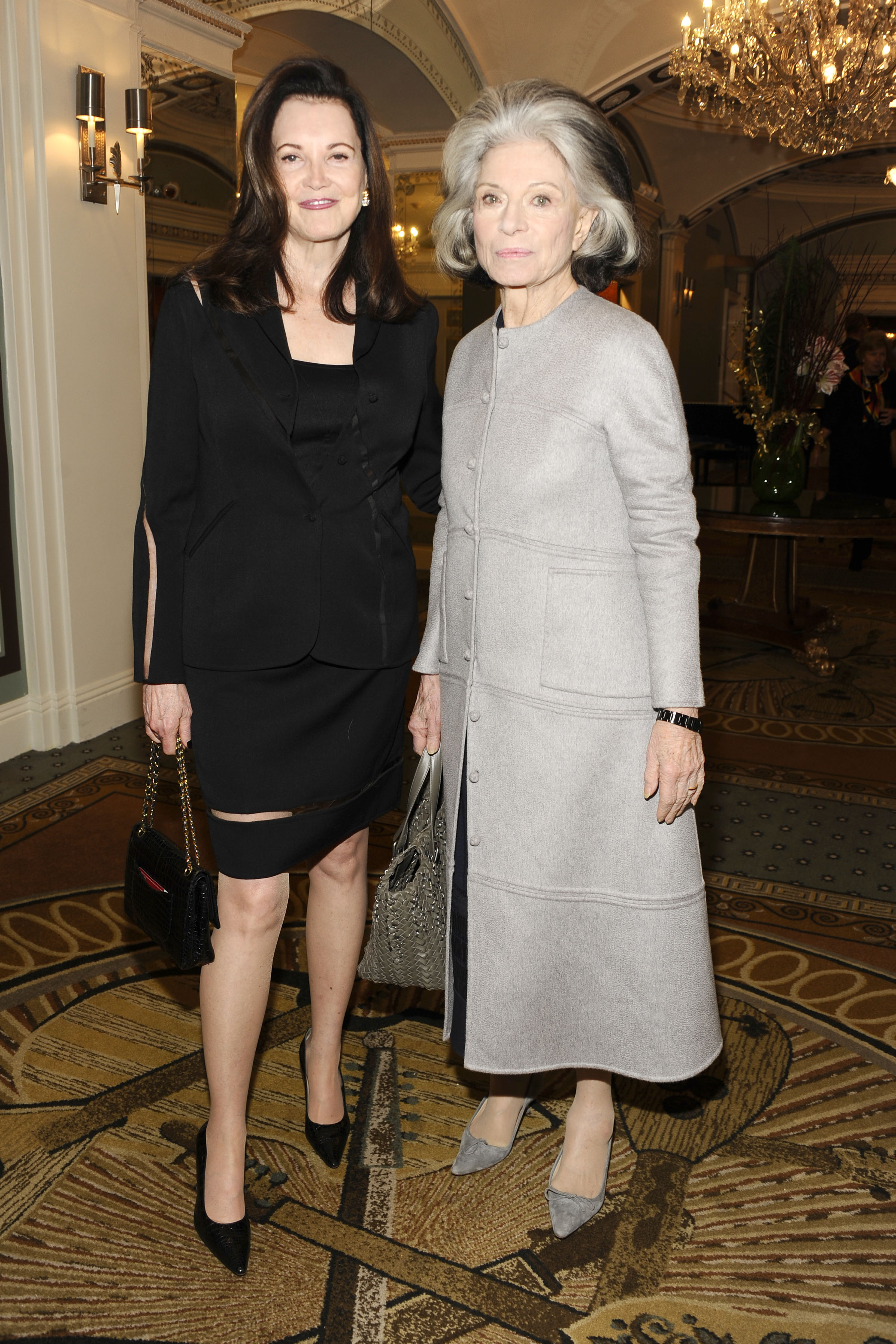 She suggests investing in a few classic items. Even if you don't have the budget for timeless pieces, buy something at a reasonable price and get it tailored. Years ago, Altschul went to Paris with Nan Kempner and Deeda Blair to check out the couture collections; they all agreed that the fit of an outfit is the most important. And when in doubt, JGC (Just Go Caftan.)
Manners
If you watch Southern Charm, you know that Altschul has impeccable manners. She never even raises her voice when presented with hysterical Southern belles and gentlemen having meltdowns. Her concern with today's youth is that manners have truly "flown out the window." Even language has gone south, thanks to phrases such as 'dude,' and 'what's up?' According to Altschul, no one should be allowed to dine with their cellphone on the table, except for ER doctors.
One of her best tips is to slow down while talking; try to be a great raconteur or anecdotal story teller. It might sound better with a Southern drawl, but even us Yankees may sound a little bit more classy if we just slow it down.
Dating
Altschul is constantly asked how she managed to marry so well, three times over. She insists that the secret is not wearing the perfect caftan or making a great martini (though she would know how, as she did marry a Fleming), but that it all has to do with being well-read and informed.
"How one speaks says volumes. That is every grownup's responsibility," she explained. Her butler brings her a variety of newspapers every morning, including The Financial Times, and she is often reading several books simultaneously on her Kindle.
Once you're well read and ready for a date, she suggests going to the Bemelmans Bar as you "can't really hear yourself talk there, which might be good." Keep it to an hour, don't get drunk and give them the "Nancy Reagan gaze" which just means giving them your full attention and appreciation. She notes that "asking questions and letting men talk about themselves usually makes them think they've had a wonderful conversation."
And if that doesn't work, just whip out the caftan and candy corn. Men love that.
Southern Charm airs at 9PM on Bravo