In order to demo Photolemur, we're going to show three versions of three different photos. The first will be original, the second will use Google Photos' automatic edit and the last will be Photolemur's. Here's the original photo of author and urban naturalist, Ingrid Burrington. We
spoke to her in August
.
Brady Dale for Observer
Here's Google's take on our Burrington photo.
Brady Dale for Observer
Photolemur's edit. Google definitely seems to have washed this photo out a bit more. It's especially noticeable if you look at the wall.
Brady Dale for Observer
Here's our original photo from Software For Artists Day in Red Hook, where we discovered
Sensory Percussion
.
Brady Dale for Observer
Here's Google's automatic edit of the photo. I chose it because I wanted to see how software handled the projected imagery in the background.
Brady Dale for Observer
Here's Photolemur's take.
Brady Dale for Observer
Here's Google's take, making a not great photo still not great.
Brady Dale for Observer
"Wow!" Photolemur says, "This photo stinks!" Well, as Simon and Garfunkel said, "Everything looks better in black and white." Honestly, I agree with Photolemur on this one, but I was surprised that this was the result it came up with.
Brady Dale for Observer
Photolemur is a new piece of photo enhancing software that just came out today, for Windows and Mac. It works nicely, but it costs way too much money for what it does.
Photolemur only does one thing: it automatically enhances photos. Using artificial intelligence (because… 2017), it scans your photos quickly and decides on what would make each look best. No adjustments. No filters. No options. One and done.
Fortunately, it usually does a great job. Unfortunately, if you want to do anything else (crop? rotate? vignette? soften?), you'll need to re-open your photo in another piece of software. Photolemur doesn't do anything but this one edit.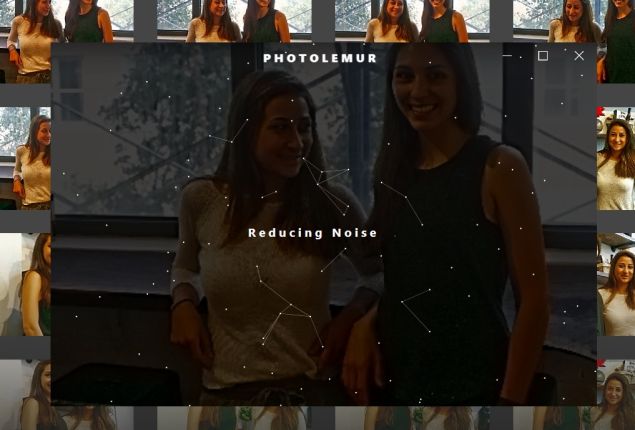 The design is so simple that it's almost too simple. To edit a photo, you drag and drop it into the software and open it. You don't even have to open it, in fact. You can load a bunch of photos at once and run them all as a batch. It's nice doing it one by one, though, because it makes it easy to see the difference.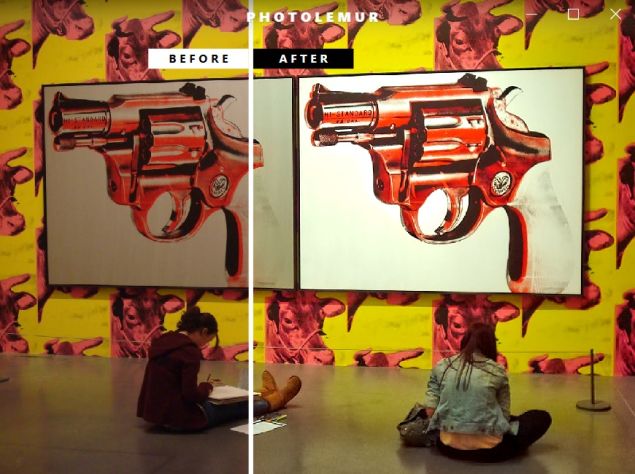 After loading in a bunch of photos, I wanted to export the three that I put into the slideshow above. No dice, though. I had to export all 16 I had in there. If there is a way to export fewer, I couldn't figure it out (in other words, there might as well not be a way).
Here's a one-minute demo of the software in action:
So I made the slideshow above from a bunch of shots from my old stories. I shared the original, a version edited by Google Photos and one edited by Photolemur, for comparison. On balance, Photolemur does it best every time.
There are a beaucoup of photo editing options out there, so I included Google's because it is "free" (as in, you don't pay money, but heavens only knows how Google uses photos you upload to profile you).
Photolemur's automatic edit won this contest, but it still costs too much. The London-based company is pursuing the unfortunate subscription model that's so rife in tech right now. Since this is its first day, its offering discounted terms for early subscribers. At the moment I'm writing this, it's $2.99 per month. That's already too much money ($36 per year and the service disappears as soon as you quit paying). The regular price is $5.99 per month.
So that's $72 per year, compared to $99 per year for Amazon Prime (free shipping plus a media library) or $96 for Netflix.
Perhaps more relevantly, for a one-time payment of $99, you can get Adobe Photoshop Elements, which is a limited version of professional-grade Photoshop, but the software but has always been able to do vastly more than I have ever wanted. It also comes with easy novice settings.
If you are editing photos often enough that a monthly payment to someone makes sense, you might as well use more advanced software and slowly but surely get a bit better at it as you go.
Photolemur doesn't say anything about cancelling the service on the parts of the site it actually expects normal people to look at (such as its FAQ). If you dig through its terms of service, though, you will find that it cautions users that it can't guarantee it won't charge them if they fail to cancel less than seven days before their next payment. Come on.
A few years ago, I remember a famous tech reporter writing on Twitter that he'd lost his credit card, and it was great. It cancelled all the dumb automatic subscriptions he'd agreed to and saved him a bunch of money every month. He just re-upped the handful of services he still wanted.
This model of trying to creep into users' credit card statements and hide there unnoticed is no way to build a good business that adds value to people's lives. For such limited software it's hard to justify anything but a flat price, probably something south of $20 (with updates at a third the price, every year or so, if customers want them), but I'll leave that to the folks with the MBAs (of course, they are also the ones who love this subscription approach).
Photolemur works nicely for the one single thing that it does, but even if you get it at the reduced price of $36 per year, that's still way too much, and its potential cost has no ceiling.