Lately, Prince Harry has turned his full focus on philanthropic endeavors. His main focus is de-stigmatizing mental health, especially in the military, with his royal foundation, Heads Together.
In April, Prince Harry joined the Duke and Duchess to support injured Iraq veterans Ivan Castro and Karl Hinett, as they trained for back-to-back marathons in Boston and London. Castro, born in America to Puerto Rican parents, is one of three blind active duty officers in the U.S. Army. Hinett is a British soldier who was injured during a fire bomb attack. The Bob Woodruff Foundation has already pledged $50,000 in support of the pair's efforts.
Prince Harry was featured on a panel with the two men at the Veterans' Mental Health Conference. The Observer spoke to Hinett and Castro as they continued to train for their upcoming marathons to find out how the royal family's support has impacted them.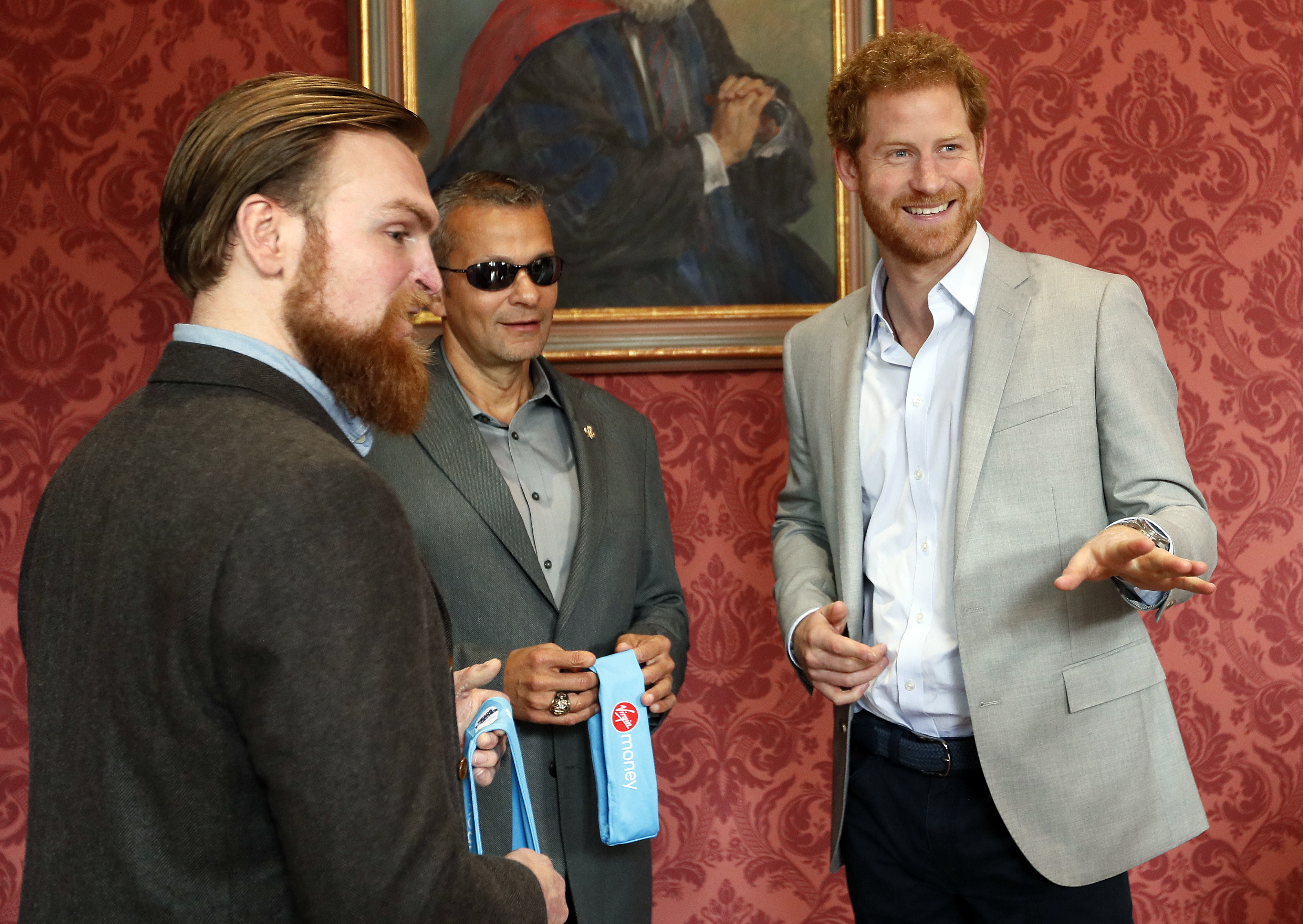 When you were on a panel with Prince Harry, what did he say that stood out?
Ivan Castro: One of the key takeaways discussed during the "Veteran's Mental Health–The Wider Perspective" panel with Prince Harry is that the public believes 90 percent of veterans will experience some form of mental illness linked to their service. That's pretty off base, in fact, research from King's College suggests it's only about 10 percent. It's really important that we address this stereotype that all veterans are ticking time bombs.
Karl Hinett: Opening up is so often viewed as a sign of weakness. We want to show both our countries, and the world, that the strongest thing you can do is speak up and ask for help. Everyone has off days and struggles with anxiety or depression. But when it's more than a few days here and there, it's really important that people, especially military men and women, feel empowered to open up and talk about their issues to prevent small problems from spiraling and becoming more serious.
How do you think the royal family's involvement in military mental health issues is helping to de-stigmatize these problems?
IC: Prince Harry and The Duke and Duchess of Cambridge have been instrumental in uniting people behind this campaign to end the stigma around mental health, including those in the military. In my view, it's been particularly important having Prince Harry involved because he has experienced service first-hand, having fought alongside us in the trenches. 
KH: Having Prince Harry involved on such a personal level has really elevated our reach. He has the ears (and hearts) of so many people and it's enormously helpful and inspiring to see them rally behind his message.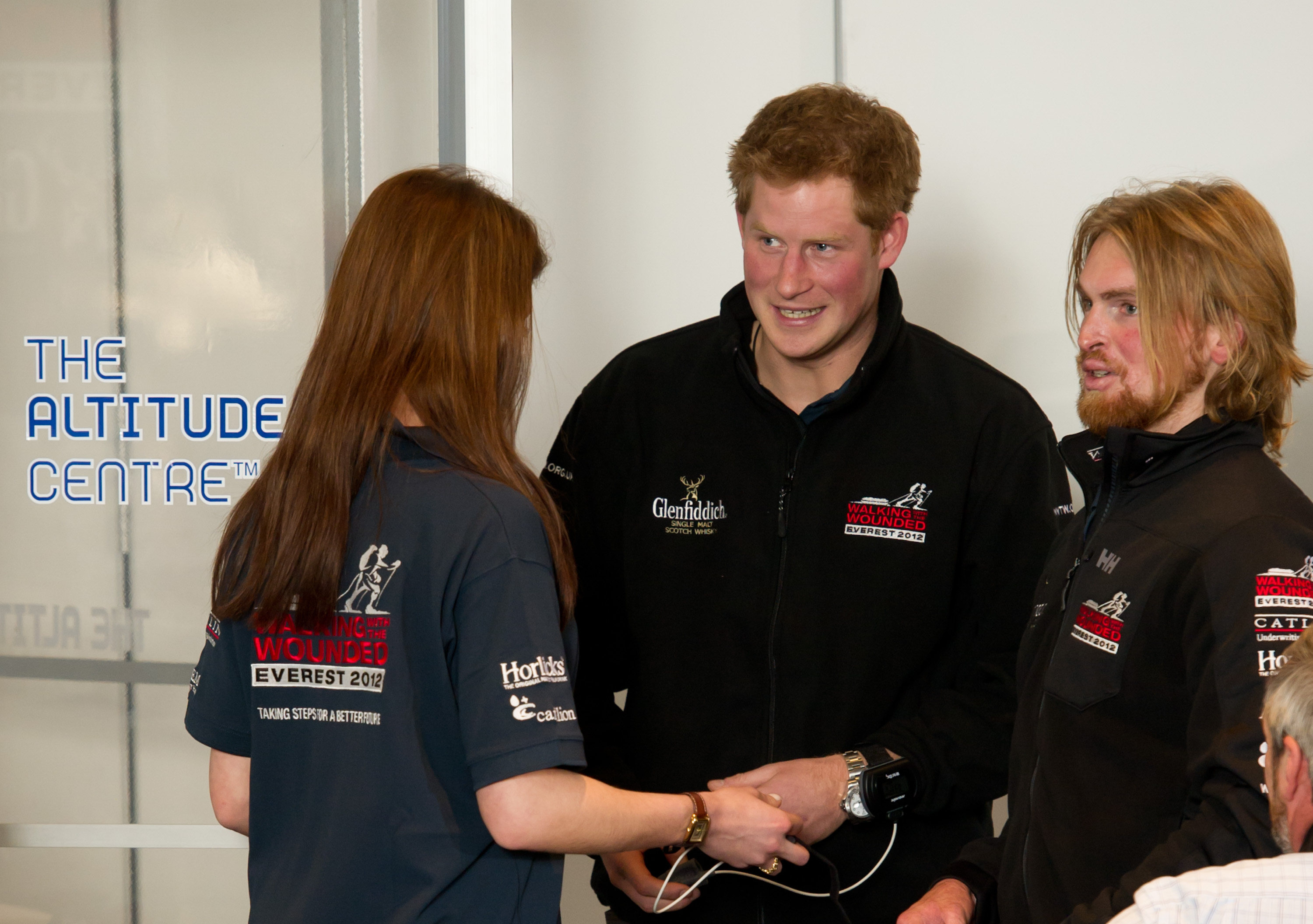 How has the royal family's support affected you?
IC: Going to the South Pole with Prince Harry in 2013 was the opportunity of a lifetime; he dove into the trip whole heartedly, as he is currently doing with this initiative, Heads Together. It is always an honor to stand by him and lend my support. He's an enormous inspiration to both me and Karl.
How's your marathon prep going?
KH: We've been very lucky to run quite a few marathons, but I've never run Boston before and it's always been at the top of my list. To have it as my 150th marathon on the 10 year anniversary of my first marathon makes it that much more special.