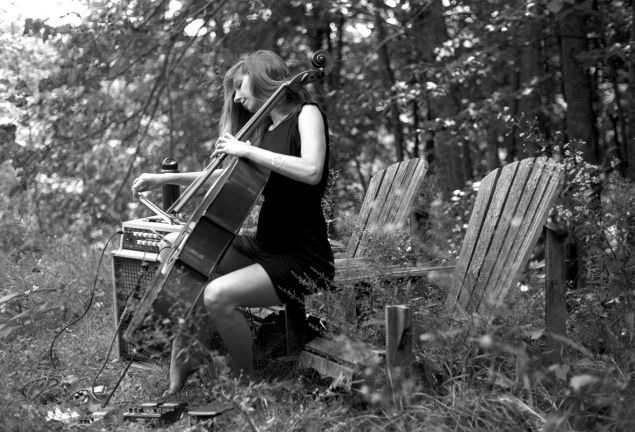 We've said it before and we'll say it again—if art is culture, then when culture is threatened by the powers that be, all art is political. It's not a choice.
Montreal- and New York-based cellist Rebecca Foon knows this well. If you count yourself a fan of the cinematic, instrumental music that uses traditional rock band instruments and came to be known as "post rock," you may already be familiar with Foon's work in the ever-evolving, name-shifting A Silver Mount Zion, founded by Godspeed You! Black Emperor guitarist Efrim Menuck when he wanted to learn how to score music.
But Foon's made a name for herself as a key player among many stalwarts of Montreal's avant-rock community for over 20 years, including a project with Wolf Parade's Spencer Krug and Rachel Levine for the strings/piano/accordion trio Fifths of Seven started in 1995.
Other projects she's had hands in, including post-rock band Set Fire to Flames and her chamber rock group Esmerine, reflect a willingness to explore new sonic frontiers with her instrument, and a permissive, adventurous community that made it happen at places like Godspeed's storied Hotel2Tango, which comes up again and again in discussions about the creative Anglophone enclave that propped up in the city ahead of the new millennium.
Foon's solo career flourished in 2013 with the release of her debut as Saltland, I Thought It Was Us But It Was All of Us, widening her scope of community and scale by enlisting ex-Unicorns/Islands member Jamie Thompson to help with percussion and programming and bringing Arcade Fire stalwarts Sarah Neufeld, Richard Reed Parry and Colin Stetson along with Laurel Sprengelmeyer of Little Scream.
Last month Foon released A Common Truth, her second album as Saltland and perhaps her first truly solo affair, save for the presence of great Bad Seed Warren Ellis on the album's instrumental tracks.
Electronic washes of treated cello swells rise and fall to the prophetic intonations of her voice, achieving an intimacy befitting the album's subject matter. This is an album about not stopping with the feeling of imminent doom, but finding joy in the opportunities that lay before us. It's not preachy or didactic, it's not waving itself in your face, rather folding what shouldn't even be a political issue into a song cycle about hope and degradation. From its intimacies echo global concerns.
Foon also puts her money where her mouth is. She somehow manages to both maintain her presence in Montreal's avant-classical community while also serving as a member of the Canadian cooperative consultancy Sustainability Solutions Group, founding the Peruvian-based rain forest conservation charity Junglekeepers, and co-founding Pathway to Paris, an international concert series uniting musicians, writers and environmental activists to help raise consciousness and create action in support of a robust international climate agreement.
"[W]hen you start imagining and working towards incredibly inspiring, creative, resilient cities, it's cool," she tells me in our conversation below, which also touches on her history in Montreal, feeling like a betrayer for moving away from classical music, and how we can change the stigmatized narrative around climate change. "And that's lacking from the dialogue, too. Turning the problem into an opportunity."
[bandcamp width=100% height=120 album=1924532546 size=large bgcol=ffffff linkcol=0687f5 tracklist=false artwork=small]
Hi! Are you back home, are you in Montreal?
I'm actually in New York. I live part time in New York, part time in Montreal.
You've made this record to be a narrative on climate change, and here in New York you probably see how there may sometimes be two or three seasons often in the course of one week. Are there some politicized subjects that shouldn't be a political issue?
Yeah, totally.
Are you a dual citizen? And what perspective does that bring to this fight for you?
I am, I am a dual citizen. More and more, the world needs to think beyond boundaries and borders. In a way, being dual citizen maybe helps me see that more clearly. But I just think the state of our world, and the critical red light of emergency that's flashing before our eyes in terms of climate change and environmental degradation, just the future that we're confronting right now, means we so desperately need to think beyond borders and walls. Thinking about our planet as opposed to just thinking about our city. Of course, on a local level, our city is where we can really make transformational change.
You mean vertical farming, composting, stuff like that?
Totally. As we build resilient, green cities that are fossil fuel free and independent, some innovative change that's also building the place where we want to live.
What effect do you think divestment campaigns have on those initiatives? Is that enacting change or more of an ornamental gesture?
I don't think so! 350.org is really running strong with best practices for divestment, and I think they're making a huge impact in terms of that. Because it's changing the economy, too. It's educational, but it's also directly channeling money. If large groups divest, it makes a huge impact on the economy.
"We're facing our extinction, I'm not just gonna hang out and knit."—Rebecca Foon
Both you and Constellation Records have great histories with being activism-oriented, but how do you exist in this economy, even in a new music scene, while looking out for your career and having to engage with all of these things that require time, energy and money? What do green career decisions look like?
Well, I'm kind of hardcore in terms of being an artist. I think that because of the current administration, the impact of climate change, and the state of federal politics around the world just looking at the science of what we're facing, we're gonna have to act now.
That's what's so scary about the threats of backing out of The Paris Agreement—we're talking about now, we're not talking about in 10 years. Even in four years it's going to be a completely different world. The world needs to come together and act fast with creative, innovative solutions. Which is also an opportunity, because it does allow us to reimagine and work towards a world that we're excited to live in. But it requires an immense amount of capital investment in green infrastructure.
How do we stay up and stay present with communicating that proof of concept to industries and interests that are accelerating the pace of our collective consumption?
My focus is a very clear solution in my brain of how we can get to a place that I'm excited about. For me, with art and music, it's an obligation at this point to somehow reference something about what's going on in the state of the world.
And culture is threatened, too, let's make no mistake.
Totally! We're facing our extinction, I'm not just gonna hang out and knit.
You talk about asking the right questions on "Light of Mercy," what does that look like with regard to this?
If we're witnessing a certain amount of degrees increase in X amount of years, how do we maintain a sustainable future? For me the solution is really around city work, because we can't rely on federal politics anymore. Well, I don't know if we ever could. If we can, awesome, but in cities that have a certain amount of capital and infrastructure, we need to work with those cities to go off of fossil fuels. That requires a lot of community organizing and working with city council to come up with a plan, and come up with infrastructural funding to create these amazing cities that will serve as best practices for the world.
Look at how safe-space policies that start in DIY venues are starting to be carried out in larger rooms. Small, microcosmic ecosystems can prove something works can be exported to teach the world.
Totally! I find it so inspiring to imagine a city off of fossil fuels. Imagine Montreal or New York not on fossil fuels by 2050—that's really what needs to happen, or at least 80 percent by then. That language exists now. People understand that. And cities are starting to work toward it. For me its a very tangible way of getting your hands dirty, because it's such an enormous problem, you take time to close your eyes because it's too big. You don't really know how to begin.
We also need to find a way to speak to people who might not be aware of how much waste they're producing in a way that's educational and involving but not condescending. We liberals aren't great at that.
Totally, but when you start imagining and working towards incredibly inspiring, creative, resilient cities, it's cool. And that's lacking from the dialogue, too. Turning the problem into an opportunity.
If someone wants to get involved with fighting climate change in a way that's practical, how can they know the organization where they put their money or time are on the path?
For me there are certain people that I follow, like Bill McKibben and Naomi Klein. I just think 350.org is continually tapped into some critical information, really having their pulse on what's going on. It's good to have sources of news that you trust.
Do you have a compost pile?
I do, yeah…man, how cool would it be if all of New York City just composted? [Laughs] You know what I'm saying, the whole city!
"[W]hat's nice about Montreal is, people still put their money into culture."
Here in New York, "new music" is such a separate scene. We have places like LPR, Trans Pecos, Nublu and thankfully National Sawdust, where you're playing. But in Montreal I look at a group like Bell Orchestre and I can't help but notice how much more intermingling there is between the "new music" community and pop or rock 'n' roll. Do you see that, too, and what's different in Montreal?
Yeah, definitely. I guess it's just a much smaller city, and it's also got the French/English mix going on. It's interesting, a lot of people moved to Montreal of my age about the same time (20 or so years ago), and it's a bit of an enclave.
An Anglophone enclave.
A little bit, yeah. We all played with each other, supported each other's albums, saw each other evolve, really, turn into who we are today. Which is so sweet, you know?
What's the hotel that Godspeed used to always gather and record at?
The Hotel2Tango.
Was that a special place for you, too?
Yeah, well it's where I met everybody. I was in this band called Queen Size S.H.A.G. and we would rehearse at Hotel2Tango. That's how I met Efrim [Menuck, founding member of Godspeed You! Black Emperor and Silver Mt. Zion], and that's how I got asked to join Silver Mt. Zion.
[youtube https://www.youtube.com/watch?v=fi4ZtGrFeec]
Are there still a fair deal of community hubs like that left in Montreal? It seems that those places don't last too long anywhere.
I know, even in Montreal, it's not as intense. It's still so cheap compared to New York, but it's definitely more expensive than it ever was. I guess proportionally it was the same, but it has gone up. Back in the late '90s, man, it was so cheap compared to now.
When you all moved there.
I know! But what's nice about Montreal is, people still put their money into culture. Mauro from Godspeed, he's created three or four venues at this point. La Sala Rossa, and that really brings so much life in.
It's clear you wanted to make A Common Truth a conscious solo endeavor, and your cello takes on so much tone and texture as an expressive instrument with all these modern flourishes and treatments. Were you classically trained, did you have to learn your Saint-Saëns as a kid?
I did, yeah!
Well, like all fine arts, you see these kids with hover parents asking them to practice religiously, and to them their classical instrument becomes a joyless endeavor, more of a muscle reaction. So I've always been fascinated to meet people with a classical background who wear different hats and embrace different sounds. How do you reckon with that? What did your classical training teach you that informed what you're doing now, or what do you wish you had learned?
Great point. When I grew up there weren't a lot of references for the cello. I didn't really know there was a world outside classical music when I grew up. I remember seeing Nirvana play with a cello player in high school and thinking, "Whoa, you can do that?!" Shortly after I joined a really weird experimental band, and I felt like a betrayer. I felt like I couldn't even tell my cello teacher, like I was a bad person. [Laughs] Like I cheated, you know?
And I moved to Montreal because of the music scene, not because I knew anything about it, but because I knew somehow, I thought, I would actually get to play music there. [Laughs] And soon enough I joined some more bands, started playing with dancers, composing, and playing electro-acoustic music. Honestly, it took at least 10 years for me to get over my guilt of allowing myself to play non-classical music. Even 15 years. It was hard for me.
What changed? What made it finally O.K.?
You know, it's funny because my sister is a violin player and she's very much pursued the classical life. I think seeing her perform and immerse herself more and more into the classical world, I just realize that classical music is very much an Olympic sport. It's kind of like diving, and I think because she's so much younger than me I have that kind of motherly/sister relationship, I see it through different eyes. It's so clear to me that I'm not cut out to be an Olympic diver on cello, you know what I mean?
"Because the language is not as formed as say, the electric guitar, there's not that many references in the string instrument world. It's innovative to try and open up those pathways."
I'm not cut out for it spiritually or emotionally, locking myself into a room for eight hours a day, but it also doesn't feed my soul. It's a very specific thing, and I could kind of let go when I realized that, then give myself permission that what I'm doing makes sense and is innovative. Because the language is not as formed as say, the electric guitar, there's not that many references in the string instrument world. It's innovative to try and open up those pathways.
It's interesting to think about new ways that we can tell stories with old instruments. And you do a lot of that on this record. Was it a deliberate style choice to just use cello in all these concepts as it relates to the environmental themes on this record, and the idea of A Common Truth as something inalienable and constant?
It's so weird! The weirdest thing about making music, for me at least, is you never know what the hell is going to come out. I carve out time, and I have an idea and a vision; I knew it was gonna be a climate change album. But I created certain parameters for myself, I knew I wanted this to be a cello/vocal record and not have tons of guests like on my first one. But what actually comes out is the unknown, you know? [Laughs] You can't really create the record you want to create.
But listen to how excited you sound at the prospect of the unknown! That must be what keeps you making music.
Yeah, exactly. It's weird! But then you make something, look in the mirror and ask, "What the hell is that? Do I like it? I don't know!"[Laughs]
It looks a little funny, it smells a little weird, but it's still your kid.
Totally, exactly! But that being said, there's instrumental songs on the album and there are full, heavy vocal, heavy cello songs that are much more visceral. I can control that kind of thing, balance that out with more instrumental, pretty melodies or whatever to give the album more mood. Or control those waves. But in terms of the actual songs with vocals, man, I just went for it but had no idea what was gonna come out.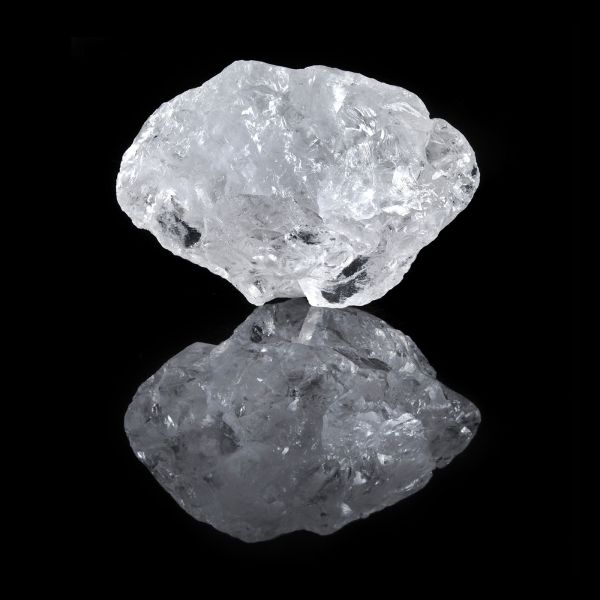 What does the life of this record look like now? What's your nerdy fantasy for presenting this record in a crazy performative context? Maybe a BAM show?
A BAM show would be amazing! That's why I like National Sawdust—playing in cool, wacky spaces is great. And now I have two albums behind me, making this album has been such a process. To make a solo album and play it live is so fulfilling, but this album is a very intimate album for me. So in terms of the delivery of it, for me its also about trying to communicate that to the audience.
And the space has to be conducive to that change.
Yeah, which doesn't mean not playing big spaces, but I'm not interested in blowing out this album. It really is an intimate album, even though it's hitting so many intense narratives with talking about climate change and everything. But in a way, it's still a quiet album, even though there's some heavy cello stuff going on.