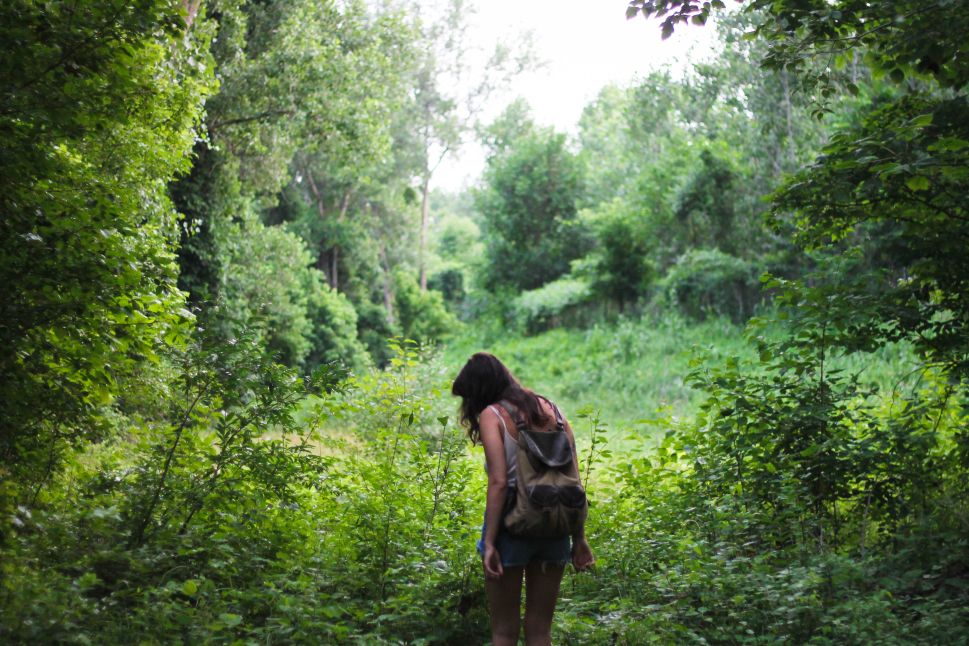 REI debuted its "Force of Nature" initiative, which aimed at getting more women outdoors, in a partnership that includes sponsoring a special, all-woman issue of Outside magazine.
REI says it's noticed a low rate of women identifying as "outdoorsy" (only 32 percent of its survey respondents), and it's responding with both selfless and self-interested tactics: by donating $1 million to groups dedicated to getting women and girls outdoors and by rolling out a refreshed in-house line of gear designed especially for women. This move supports prior sales success: Women's product sales have grown 31 percent over other categories. In the past two years, REI's women-specific product sales have grown by $88 million.
Outside magazine is also focusing on where the women aren't in the great outdoors. The gender gap starts young. As little kids, boys are 4 per­cent more likely to do things like cycling, running, fishing, camping and hiking. With teens, the gender gap widens to 12 points.
And as adults, women apparently are held back from fully outdoorsy participation by factors like time management, concerns over safety, or lack of peers with whom to recreate.
However, women aren't the only group that doesn't think of itself as outdoorsy. Groups like Outdoor Afro are directly tackling stereotypes about what it means to recreate outdoors, and writers are talking frankly about the difference between hiking while black and hiking while white, a vital first step in acknowledging that some ideas about who belongs in hunting blinds, at campgrounds, and on hiking trails needs to be dragged into the light of public scrutiny and examined.
So what? The most compelling reason to pull diverse populations into outdoor recreation comes down to one word: demographics. Non-hispanic whites are projected to comprise less than half the U.S. population by 2044, and women are hardly a minority now. There are health benefits galore to being outdoors, and if more people can reap them, that's to the greater public good. Additionally, being in the wild helps people feel connected to the environment, which helps inform how we treat our natural resources. Not only is broadening the base of outdoorsy "types" good for public health and public policy, it's also good for business.
Who cares? Any outdoor gear maker who would love it if women took some of the $97 billion they spend annually on athleisure and put it toward more technical gear. Sure, camping clothing annual sales have crossed the $37 billion line, but the massive multibillion-dollar outdoors industry isn't going to say, "Yeah, we've sold enough pants that zip off at the knees to become shorts. We're done."
Outdoor gear makers may also be interested in putting more women in the C-suite because it seems to be great for business. During Kris Tompkins' 13-year tenure as CEO of Patagonia, sales grew 40 times from $2.5 million to $100 million. The same trend of positive profit growth held for Gert Boyle at Columbia and Sally Jewell at REI.
However, the bigger stakeholders in the push for improved diversity in the outdoors are, simply, American citizens. We own 27 percent of this country, and we have the right to be out there, exploring it and appreciating it.
And on a personal note: I went to Carlsbad Caverns National Park in New Mexico and Guadalupe Mountains National Park in Texas last week, and I came out of the experience dazzlingly in love with the American government. Yes! Who would have thought that was possible in this, the year of our Lord 2017? And yet, it's hard not to look around a park that was made possible by a combination of the 1908 Antiquities Act, the New Deal, and the 1964 Wilderness Act and marvel at what our government did right.
As I stood at the very top of a 1.25 mile trail that would lead me to an immense limestone cavern nestled 750 feet beneath the earth, I looked at a long, low bank of beautiful Pueblo Revival-style buildings and read about how they were constructed by the Civilian Conservation Corps in the 1920s and 1930s. I walked trails that were made passable because of the hard work of countless young men nearly 100 years ago—work that gave them a salary, usable job skills, and a sense of contribution to history—all thanks to our government.
The rangers who swore in my daughter as a junior ranger told her all about the Wilderness Act of 1964, which was passed unanimously by Congress and promised: "There is hereby established a National Wilderness Preservation System to be composed of federally owned areas designated by the Congress as 'wilderness areas,' and these shall be administered for the use and enjoyment of the American people in such manner as will leave them unimpaired for future use and enjoyment as wilderness."
To walk through a national park is to know that we have a national legacy of political commitment to our fellow citizens who need to be given the tools to build their future. We have a national legacy of politicians who thought of future generations and strove to preserve land that belongs to the people.
I don't agree that the national parks are "America's Best Idea"—civil rights legislation has directly improved more people's lives than the existence of, say, a desert full of Joshua trees. But national parks allow us to see what we can and should expect from the people who work for us, i.e. our elected representatives who decide how much funding the national parks get and which programs they'll retain.
As I walked through a magnificent underground cathedral, walls lined with intricate friezes made possible only through time and available to me only because politicians wanted to preserve them for posterity, I thought of how national parks are a compelling argument for the good a government can do. And national parks are a great argument for how important it is to demand that your government act to improve your present and build a legacy for the future.
This land is our land. Now get out there and enjoy it.
Want more? There's a whole archive of So What, Who Cares? newsletters at tinyletter.com/lschmeiser. In addition to the news analysis, there are also fun pop culture recommendations.