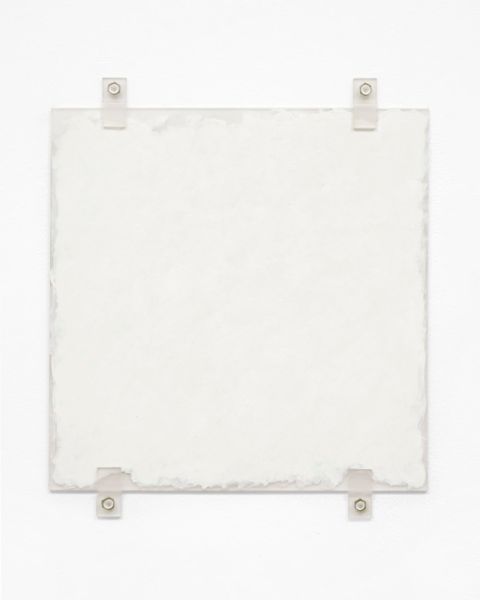 The Dia Foundation, staunch supporter of white men who make art and one who maybe killed his wife, will add a whole lot more white to its trove.
Robert Ryman, the seminal minimalist painter best-known for his "white paintings," has donated 22 of his works to the Dia's permanent collection, as The New York Times reported. Given the cost of Ryman's work—many paintings sell for eight figures—it's likely this large an assemblage could not ever have been amassed without his donation, as the paper points out.
Now, future generations will be able to contemplate the sheer whiteness of minimalism in the reclaimed industrial space Dia occupies in Beacon, in New York's Hudson Valley.
The white-on-white works feature thick strokes of paint, usually across square canvases, and are sometimes inexpertly imitated. Ryman, 86, says his work is best seen next to more of his work, which this new set-up will enable.
Dia has supported notable artists from Donald Judd to Dan Flavin since 1974 with their loads of oil money supplied by the de Menil family.
The fact that Ryman would sign over the works was anticipated, but now that the deal is closed, the Dia's legacy is further cemented.
"Ryman is so completely central to Dia's mission," Jessica Morgan, director of the Dia, told the Times. "This is a culmination of almost 30 years of the foundation's involvement with his work."