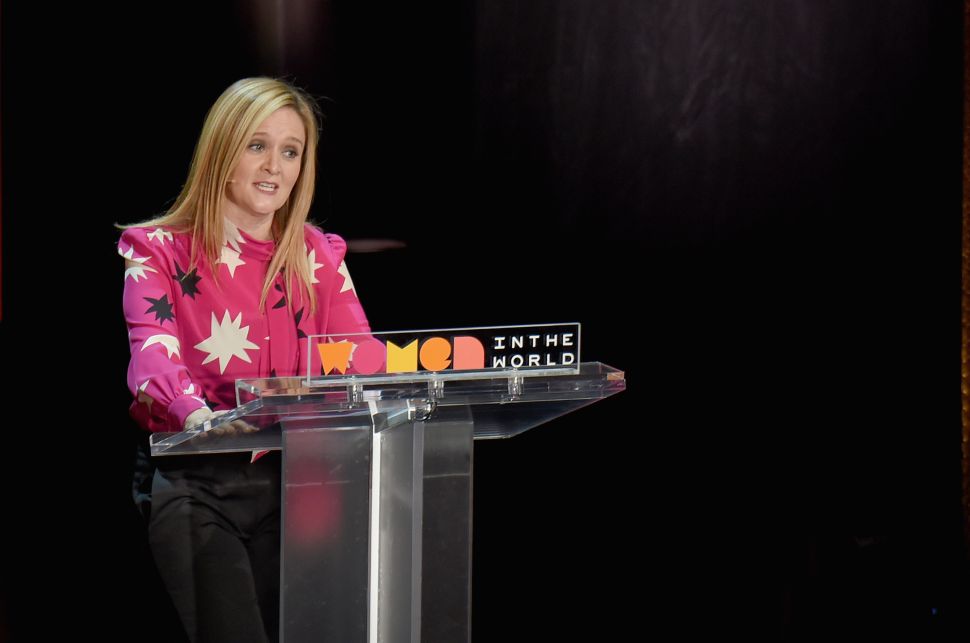 On April 26, the Hollywood Reporter released an interview between Samantha Bee and Clinton campaign surrogate Lena Dunham. As expected, the neo-liberal elitism that both Bee and Dunham have exhibited throughout the 2016 presidential campaigns was on full display.
In the middle of the interview, Bee tells Dunham about a visit she recently made to Riker's Island, the most notorious jail in America that remains a harrowing symbol of mass incarceration and racism. The jail has been the subject of corruption and abuses from correctional officers. The name itself, Riker, stems from a 1600s Dutch family that purchased and settled on the island. In the early 1800s, the island was where several free black men, women and children were designated as fugitive slaves and forced into slavery in the south without trial. The contemporary story of Kalief Browder epitomizes the brutality and racism that Riker's Island represents today. Arrested at the age of 16, Browder was sent to Riker's Island, where he resided for three years without being convicted of any crime. Browder spent two of those years in solitary confinement, subjected to torture and multiple beatings. Shortly after he was finally released, Browder committed suicide.
Bee told Dunham in the interview, "I went to Rikers [Island, New York City's main jail] a couple of weeks ago to shoot something that I think will be really good. It was a really interesting experience. But you're not allowed to take your phone in because you can't take glass or anything like that. So they took my phone, and they put it in a lockbox for eight hours. And I felt like I had gone on a Caribbean vacation. I emerged from Rikers, and everyone was like, 'Your skin is shining.' And it was because I've never been more relaxed. I felt so free just knowing that my phone was safe, but I wasn't allowed to see it or know what was happening in the world."
Dunham followed up, "so Rikers became the most relaxing place you've been in months?" Bee responded, "It was the most free I've felt in months."
Bee is currently under heavy criticism on Twitter for her comments. YouTube host Benjamin Dixon tweeted, "Samantha Bee cannot possible be this oblivious. Not even Donald Trump would have been this self centered."
This isn't Bee's first run-in with tone-deaf, racist rhetoric. In June 2016, Slate reported that Bee's family was strongly opposing integration of their local school. In December 2016, Bee was criticized for rehabilitating racist political pundit Glenn Beck.