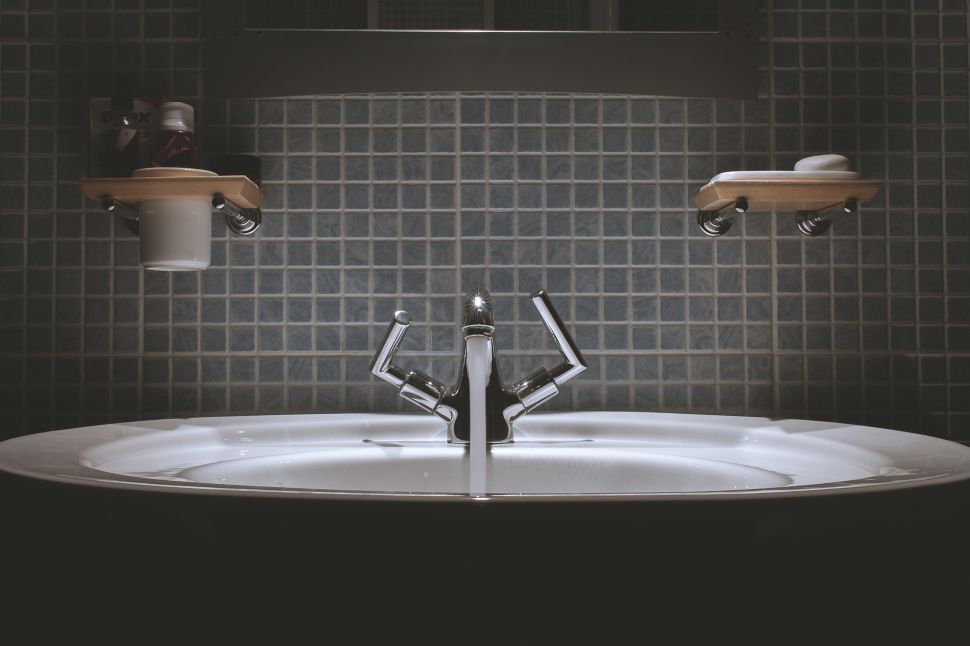 If you're already doing a double cleanse, congratulations: You're one step ahead of everyone else who still relies on one wash to get the day's dirt and makeup off their faces. (As for those who advocate skipping face cleansing altogether, let's pretend they don't exist.) But have you nailed the art of the two minute cleanse? I don't care how busy you are—you have 120 seconds to wash your face.
Here's part of the trick, and it's beyond simple: For each cleanse, recite the alphabet song silently (or out loud if the spirit moves you) while massaging your makeup remover or cleanser into skin. That will ensure you're spending enough time working the product into your face to get grime and cosmetics off it. Skincare guru Caroline Hirons demonstrates the handiwork—and washcloth work—you need to employ.
The other part of the trick is using the right products to remove makeup. Micellar water has been trendy for several years, but it can be drying and cause acne, while also taking a lot of time and cotton pads. Having received gallons of the stuff for free from various brands, all I ever use it for is taking off eye makeup. I can't recommend it for anything else.
Now that she's shown us all how to wash our faces, Caroline Hirons' Double Cleanse from Pixi by Petra ($24) is one of the most inventive and effective new options for getting it all off. On the left of the divided pot is a balm for the first cleanse; on the right, a comforting cream for the second. The solid melts on contact with skin, making quick work of lifting off debris while giving all the benefits of vitamin E, evening primrose oil and camellia oil. The second cleanse delivers peptides and vitamin C with a cool, pudding-like texture that's a dupe for the sadly discontinued Clarins Extra Comfort Cleansing Cream. Both products are formulated without fragrance and other potentially irritating extras.
For those of us whose skin can tolerate scent without reacting, a gorgeous smell can be the best part of washing our faces. True Botanicals Pre Cleanse Oil ($48) is one of the latest and greatest makeup removers on the market, with a natural, sherbet-like scent I look forward to every night. This superstar product contains only four ingredients, and they're all organic oils: jojoba, sesame, apricot and bergamot. With a handy pump dispenser, this is one of the fastest, most hardworking and refreshing ways to getting your evening skincare routine underway. Bonus: The ingredients are good enough to use as a second cleanse, too. But for a lighter, cooling skin wash after removing makeup, Indie Lee Rosehip Cleanser ($32) is a soothing, antioxidant-filled pink jelly that helps skin preserve moisture, fighting redness and rosacea-prone skin.
As I've said in this column before, there's no such thing as a miracle in topical skincare products. The M-word is meaningless marketing. But Bio-Essence Miracle Bio Water Jelly Make Up Remover (about $16 after a 20 percent discount for U.S. orders) is still worth trying. An ultra-mild yet powerful gel, this Asian export lives up to that region's reputation for affordable, excellent skincare. It's also a fantastic choice for those of you who know foaming cleansers are evil but don't want to use a balm or liquid oil to remove makeup. Just be sure to use something more substantial, like Peet Rivko Gentle Cleanser ($30) as a second cleanse. Peet Rivko's entire line was made for the most sensitive skin, and thus is free of fragrance, parabens, sulfates, phthalates, phenoxyethanol, PEGs, silicones, petroleum, essential oils, floral extracts and other ingredients that sound so wonderfully natural but are likely to trigger havoc in reactive skin. Peet Rivko Gentle Cleanser works, without the irritation—and you don't have to have sensitive skin to love it.
Jackie Danicki created one of the first and most popular beauty blogs in 2004, and has consulted some of the world's most iconic brands on digital content strategy and innovation. Jackie blogs at http://burnedoutbeauty.com, and you can find her on Twitter, Instagram, and Snapchat as @burnedoutbeauty.