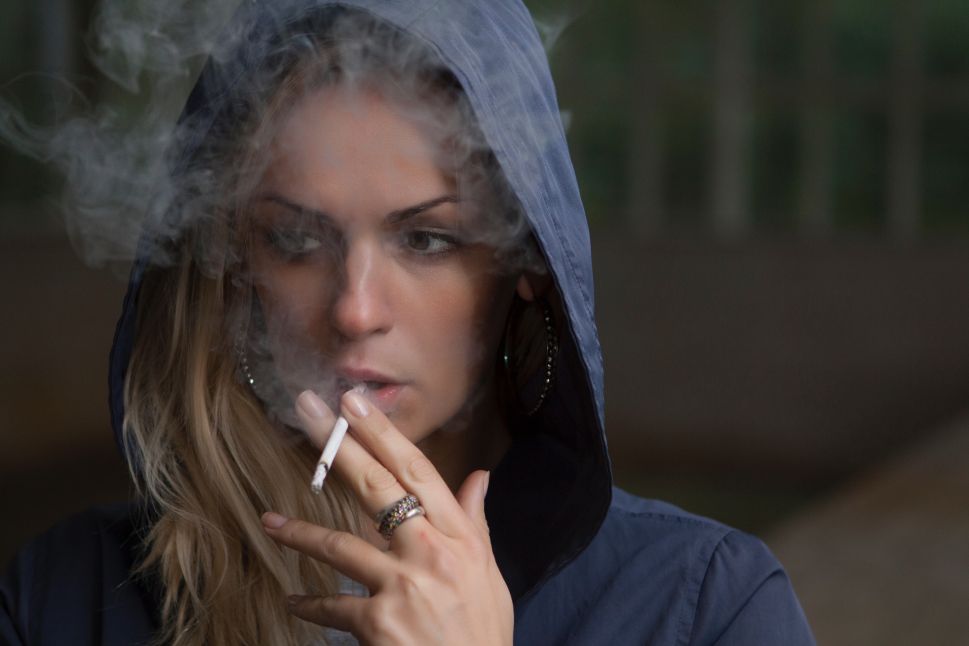 A new study finds smoking continues to be a challenging public health threat. Nearly one billion people worldwide smoked daily in 2015—one in four men and 1 in 20 women. Of course, this is despite decades of tobacco control policies and more than half a century of unequivocal evidence of the harmful effects of tobacco on health.
Smoking's impact worldwide
In 2015, smoking was the second leading risk factor for early death and disability worldwide. This addictive habit causes one in 10 deaths throughout the globe, and half of them are in just four countries: China, India, Russia and the United States. Since 1990, smoking has claimed more than 5 million lives each year. In lower income countries, its contribution to disease is growing as the tobacco industry's pursuit of new smokers is complicated by rapidly evolving social, demographic and economic markets. The tobacco industry is always seeking new customers, and they are now aggressively targeting consumers in these areas of the world.
Results from the study
This study relied on a systematic analysis from the Global Burden of Diseases, Injuries, and Risk Factors 2013 Study (GBD 2013) from 1990 to 2013 of 188 countries where researchers collated diverse data sources and synthesized them to come up with comprehensive, comparable estimates of daily smoking prevalence by sex and age group.
Findings from the study showed that worldwide the prevalence of daily smoking among men was 25 percent and 5.4 percent among women. This means that smoking rates have decreased: In 1990, 28.4 percent of men and 34.4 percent of women were daily smokers. Most countries experienced decline in smoking prevalence from 1990 to 2005 and only four countries had significant increases in smoking prevalence between 2005 to 2015—Congo and Azerbaijan for men and Kuwait and Timor-Leste for women. In 2015, 11.5 percent of deaths worldwide were attributed to smoking and 52.2 percent of took place in China, India, the U.S. and Russia. Smoking was ranked among the five leading risk factors for mortality in 109 countries and territories in 2015, up from 88 countries in 1990.
The number of women who smoke continues to lag behind significantly in comparison to men—roughly only one in every 20 smokers are women.
Challenges faced by continued use of tobacco products
Even though impressive strides have been made over the years in the fight to reduce the number of smokers, there are still challenges, especially in regards to demographic forces poised to heighten smoking's global toll. It's important to continue to push for continued progress in preventing people lighting up to begin with and to promote cessation among those who already have.
Smoking is widely recognized as a risk factor for premature morbidity and mortality. It increases risk for numerous health conditions, including lung cancer, coronary heart disease, stroke, high blood pressure, emphysema, chronic obstructive pulmonary disease and chronic bronchitis.
The staggering negative effects of smoking extend well beyond the health of individuals and a country's population as a whole. The more people there are who smoke in a region of the world, the greater the rise in billions of dollars attributable to lost productivity and the greater the threat on already resource-constrained health care costs.
Getting a handle on snuffing out smoking
Over the past ten years, there has been substantial expansion of tobacco control initiatives that have strategized on using a wide range of effective policies to address the smoking epidemic. Some of the most successful strategies have been the following:
Increased taxation on tobacco products
Banning smoking in public places
Instituting smoke-free zones
Restrictions on marketing and promoting cigarettes
Community-wide and nation-wide smoking cessation interventions
Including both text and pictorial warning labels on tobacco products
To substantially loosen the hold of the global tobacco industry's grip, there needs to be continued and sustained focus on comprehensive tobacco control policies around the world. To keep smoking prevalence rates low in areas of the that haven't experienced a smoking epidemic yet, intensified efforts will be required to effectively and aggressively enforce policies and laws. Even though the war against tobacco is far from over, success is possible. We owe it to our children and future generations who have not yet started to smoke and hopefully never will.
Dr. Samadi is a board-certified urologic oncologist trained in open and traditional and laparoscopic surgery and is an expert in robotic prostate surgery. He is chairman of urology, chief of robotic surgery at Lenox Hill Hospital. He is a medical correspondent for the Fox News Channel's Medical A-Team. Follow Dr. Samadi on Twitter, Instagram, Pintrest, SamadiMD.com and Facebook