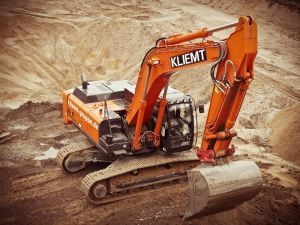 Things are getting personal in the seemingly endless legal fight over how much affordable housing to build in New Jersey.
After South Brunswick lost a court case seeking to tamp down its affordable housing obligations, the township's attorney, Jeffrey Surenian, filed court papers last week attacking the judge who issued the ruling.
The allegation is that former Superior Court Judge Douglas Wolfson had a conflict of interest because earlier in his career Wolfson represented and befriended a developer, Jack Morris of Edgewood Properties, who allegedly stood to benefit financially from Wolfson's rulings last year calling for more affordable housing units to be built than some towns wanted.
Surenian added that Wolfson's son worked at a law firm owned by Morris's wife while the housing rulings were coming down, and that when the judge retired in December he went to work as general counsel at Edgewood Properties. The judge "brazenly violated" the judiciary's core values, South Brunswick alleged in a March 28 court filing, asking that Wolfson's housing rulings be vacated.
Attorneys on the other side of the issue called Surenian's allegations a baseless attack from a lawyer who often loses affordable housing cases. Surenian regularly appears before state courts representing towns that in some form or another are seeking to dial down the amount of low-cost housing they are required to zone for. In recent years, Surenian has lost repeatedly at the trial courts and in the handful of cases that have reached the state Supreme Court.
The Fair Share Housing Center, a nonprofit that represents poor and middle class families in housing cases by designation of the courts, filed papers noting that Morris and Edgewood Properties had no involvement in the South Brunswick case.
"There is no rule or court decision in New Jersey that provides that a judge who is hearing a lawsuit involving Developers 1-5 must recuse from the lawsuit because the judge is friends with Developer 6," Kevin Walsh, the lead attorney at Fair Share, argued in a court filing.
"A friendship with a developer does not preclude a judge from being involved in any lawsuits simply because other developers are involved," Walsh wrote.
Walsh added that "Judge Wolfson's career as an attorney who represented developers was known by all involved in the matter."
Surenian argued that even if Edgewood Properties was not a party to the case, it nonetheless stood to benefit from Wolfson's rulings since they would expand the opportunity for all developers to build low-cost homes in Middlesex County. But Surenian noted that Wolfson recused himself from hearing cases that involved Edgewood Properties directly.
Wolfson, who is married to U.S. District Judge Freda Wolfson, said Friday he could not comment on specific cases he heard as a judge.
But he said "it is a matter of public record … that I disclosed to the court-appointed special masters and all counsel my relationship with Mr. Morris, and in fact recused myself from several cases in which he or any of his companies were adverse to either to the town or to any of the other potentially competing builder/intervenors who sought to gain a favorable rezoning through the litigation process."
"Since my opinions in this case must speak for themselves, I can only urge you to read them yourself so as to gain a complete and unbiased understanding of what has actually transpired in this case since July of 2015, and to judge for yourself what the motivation is for this belated filing," Wolfson added.
It's not clear that South Brunswick would get a better outcome under a different judge. The state Supreme Court last year issued a major ruling settling some of the same affordable housing questions, and not in the township's favor.