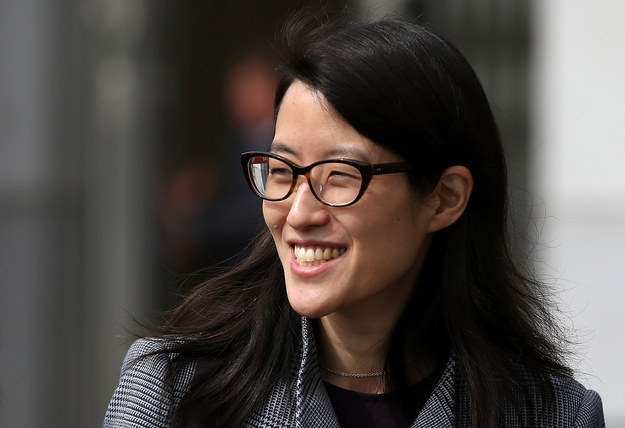 An ambitious young tech reporter stumbles on a hot new scoop involving a hotshot startup founder, which brings up issues involving sexual harassment and "tech bro" culture.
It sounds like any number of tech stories we've covered here at the Observer. But it's actually the plot of one of this spring's most anticipated novels, Startup by Doree Shafrir.
Shafrir, a senior culture writer at BuzzFeed, is currently based in Los Angeles. But before that she lived in New York for almost nine years, where she worked for several media outlets including the Observer.
"I was always writing about startups, and it seemed like a world that was ripe for fiction and subversive analysis," Shafrir told the Observer.
While most books about tech titans (real or fictional) take place on the West Coast, Shafrir decided to set her story in New York, both because she's more familiar with that world and because the Big Apple has more panache.
"I wouldn't have been able to make Silicon Valley a character the same way New York is," she said.
Shafrir's novel follows several characters through the city's startup scene, including: hotshot startup founder Mack McAllister, who's launching a new funding round for his mindfulness app TakeOff; twentysomething journalist Katya Pasternack, who uncovers a scandal involving Mack; and Katya's editor Dan, a 39-year-old adrift in an office of millennials.
Several scenes in the book satirize key elements of New York City tech culture (such as startup boot camps), while other references seem even more specific—Katya writes for a website called TechScene which bears a striking resemblance to TechCrunch.
But Shafrir insists that any parallels to the real world are purely coincidental.
"If people at TechCrunch think it sounds familiar, then great," she said. "I was inspired by real places, but they weren't meant to be one-to-one comparisons across the board."
Any tech journalist, however, will recognize Katya's struggle with the constantly changing editorial objectives at her site: one minute the editors only care about what story gets the most traffic, and the next they're telling their writers to prize original reporting over aggregation.
"The goalpost is always shifting—what was the engaged time on the story, how many Facebook shares did it get, did important people tweet about it?" Shafrir said. "I wanted to capture the feeling of franticness that is so endemic to working in digital journalism."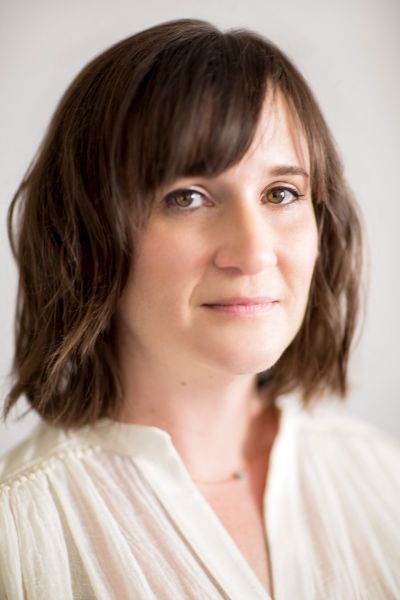 Startup also tackles bigger, industry-wide issues: many characters in the book are trolled by an anonymous Twitter account called InvisibleTechMan, which spreads gossip about founders, including allegations of racism and sexism.
And just as women in tech continually deal with sexual harassment, so do the female characters in the book. Shafrir said this part of the story was initially inspired by real life incidents like Ellen Pao's gender discrimination lawsuit against the venture capital firm Kleiner Perkins.
"I thought maybe these issues would be resolved by the time the book came out," Shafrir said.
But the problem of harassment in the tech world has if anything gotten worse, as shown by the numerous stories about Uber drivers sexually assaulting passengers. Shafrir said that made Startup uncomfortably relevant.
"I wanted my book to be timely and zeitgeisty, but not this timely and zeitgeisty," she said.
Shafrir allows characters of both genders to subvert this dynamic—at one point a female staffer tells her colleagues that "We don't have to hold ourselves responsible for the dumb shit men do."
Those men also get to have their say, however—Shafrir tells part of the story from Mac and Dan's perspectives so they don't come off as conventional "tech bros."
"I didn't want them to feel like caricatures, because then you'd dismiss their narrative," she said. "It's better to get inside their head. They're still people, they're human, they're not one dimensional."
This multidimensional portrayal was important, according to Shafrir, so that readers in general (i.e. who aren't tech journalists) would feel invested in the story.
"I hope people who know this world instinctively get something out of it, but I also want people who have no connection with this world to be able to lose themselves in the story and not get bogged down in the inside baseball stuff," she said.