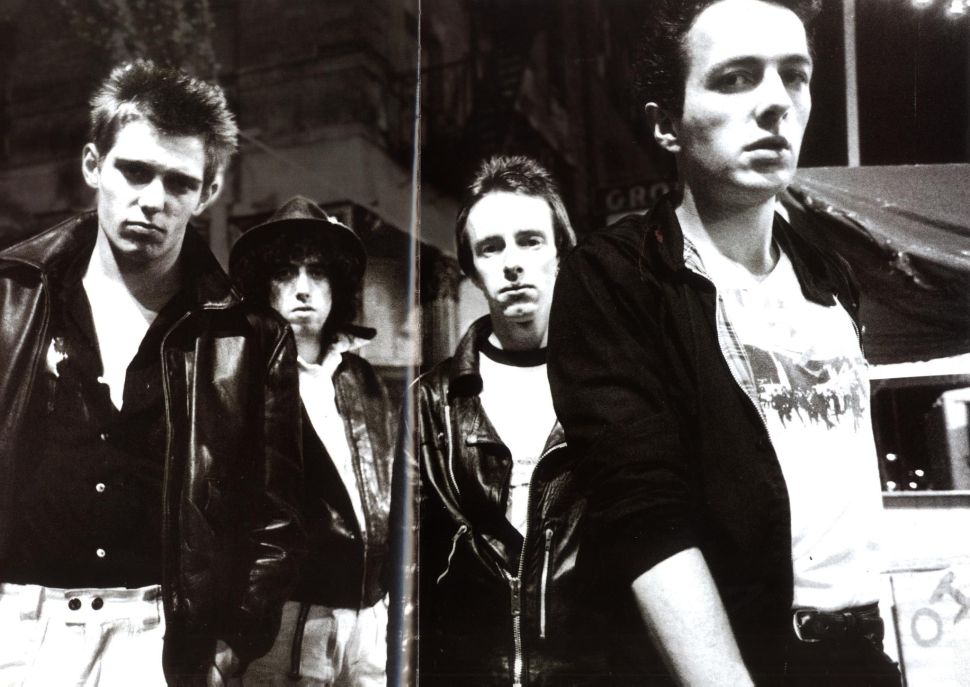 It's hard to separate songs from the memories we associate with them.
People and places we used to know suddenly come rushing back with tremendous clarity after just a flurry of notes and words sung by a familiar voice. And suddenly (except for perhaps a bit of joint pain and a few locks of gray hair) it's as if no time has passed at all.
Once I was driving through Ohio, on my way to Chicago. It was a beautiful June afternoon. The sun was shining and the window was rolled down, and although the stink of fertilizer was in the air, nothing could foul my mood. With the tape deck cranked up, I gleefully shouted along to the Clash's "White Riot" thrashing around in my seat, while pounding my fist into the ceiling of my Volkswagen to Terry Chimes' sledgehammer beat, when suddenly a big fat bumble bee got sucked into the car and hit me in the head like a spitball from Satan's straw.
It fell on its back, landing between my legs and began spinning in mad circles, buzzing as loud and furiously as Mick Jones' snarling lead guitar.
Shit happens quickly at 70 miles an hour.
I had to get that car to the side of the road and leap out before that little bastard stung me on the balls. Which I somehow managed to do without rolling my beloved Beetle in a ditch. So, I must admit, I still harbor a bit of attitude when it comes to Joe Strummer and company, although, to be fair, it's to no fault of their own. But never mind the bollocks, as they say…My passion for the Clash runs hot.
There's an old folk song that Pete Seeger used to sing called "Which Side Are You On?" (that Joe Strummer undoubtedly knew) that seems to sum up the way people feel about the Clash. You're either for 'em or against 'em, with little ground in between.
Right from the start there were a slew of cynics accusing them of selling out. Among them was Mark Perry of the London-based zine Sniffin' Glue, who claimed that punk died the day the band signed with CBS on January 25, 1977. But hey, weren't the Sex Pistols a fabricated band, just like the Monkees, only uglier?
Before punk broke, by the mid-'70s music had reached a state of malaise in Britain and America (with a few exceptions…Bowie, Lou Reed, The Stooges, Bob Marley, Richard & Linda Thompson, to name a few).
Between the corporatization of rock, the homogenization of FM radio and limp efforts from '60s veterans including Dylan, the Stones, and a slew of snoozy Beatle solo projects, we desperately needed somebody to say something powerful, intelligent, unaffected and with a fresh beat.
Television's February 1977 release Marquee Moon was the harbinger, the first inkling that something was brewing. But for whatever reason—whether the album was before its time or due to a lack of understanding and initiative from Elektra Records—it quickly fell into obscurity, relished to this day by a few thousand fans who remain rapt by its peculiar beauty. Although Tom Verlaine's vocals might fit the bill, you couldn't call Television "punk." They played too well.
Recorded over the course of three weekend sessions and costing £4,000 (roughly $10,000 in 1977) the band released its self-titled debut album, The Clash, in the U.K. on April 8, 1977.
[youtube https://www.youtube.com/watch?v=ARXznkKkeUE?list=PLNhwAEX6W90eFfV8CSrWkHa4dl-6gfHDO&w=560&h=315]
A debut album like a stick of dynamite, the Clash's first record hinted at a depth well beyond the young ages of its members. Not only were there self-penned punk classics like "White Riot," "I'm So Bored with the USA," and "Career Opportunities," the Clash also recorded a bold cover of Junior Murvin's "Police and Thieves," revealing the band's love of reggae that continued through out their storied career.
But their label, Epic made an epic faux pas in delaying the release of the record in the states.
"That album didn't make an impact on me because it was only available as an import," recalled Violent Femmes' bassist Brian Ritchie. "It was extremely rare and impossible to find living in Milwaukee, so I actually heard the second album [Give 'em Enough Rope] before I had their first album. Wire, Sex Pistols, the Stranglers and the Damned all had a higher profile at that point."
A fraught political climate in mid-'70s in England only complicated matters further.
Despite all the hoopla over the Queen's Silver Jubilee, a generation of disenfranchised, humiliated and angry youth faced the grim reality of either squatting in abandoned burned-out buildings or worse, going back home to crash with Mum and Dad.
Despite trying to play by society's rules, whether by staying in school or (if they were lucky) finding some boring, dead-end job, there was clearly "No future in England's dreaming," as Johnny Rotten howled. The only relief to be found was in the new ass-kicking music, radical fashions and a sense of identity forged by underground zines.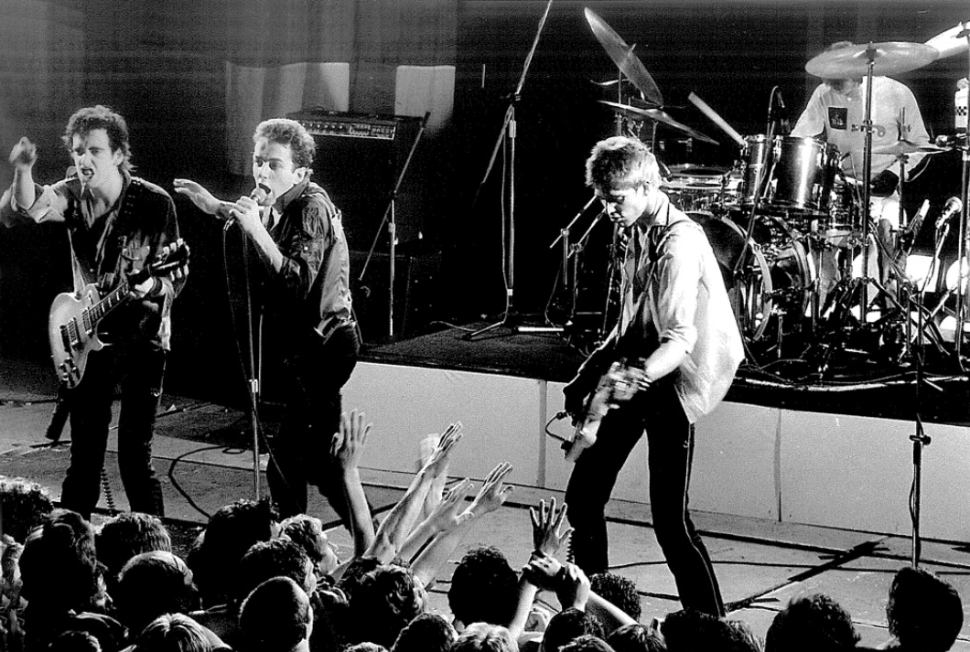 While the Ramones' music brought a knuckle-headed humor to the mix, the New York scene, despite the decaying Bowery setting wasn't nearly as dire as what London punks were up against.
Musically, the Clash's aggressive, take-no-prisoners approach wasn't so different from how the Sex Pistols and other Brit bands blurted out their songs, but unlike any of their peers, Strummer, Jones and company offered hope and strived to find a way through the myriad of social problems stifling the youth at that time.
Before playing guitar for Captain Beefheart and Jeff Buckley, Gary Lucas worked as a copywriter at CBS/Epic Records.
"It was 1977, the height of punk. I saw a lot of bad behavior. I just kept my head down and the door closed, and turned out a lot of copy," Lucas said with a laugh. "I first heard the Clash in the summer of 1977. The album had already come out in the UK. I loved it and played it all the time. It had heart and soul. I immediately got their vibe and saw their potential to speak to people, but this was the era of disco and corporate rock and CBS decided the record was too rad for American ears, which was really short-sighted on their part."
"So, they actually flipped a coin [to decide what to do with the British bands they'd signed] and the Vibrators won, so CBS put them out while the Clash wound up on Epic. The first record didn't manifest in America for another year and a half! [Epic had erroneously waited until July, 1979 to release The Clash in America. Although the original playlist had been drastically altered, the new version of album now included 'Clash City Rockers,' 'Complete Control,' and their killer cover of Bobby Fuller's 'I Fought the Law.']"
"I liked them a lot, but they were a disruptive bunch. They weren't easy to work with, as Sandy Pearlman [Blue Oyster Cult's producer] found out when he did Give 'Em Enough Rope. Like Frank Zappa, they spoke about politics, government and the corporate interference with radio. They were, as I said, when I came up with the slogan to promote the album: 'The only group that matters.' "
Yeah, but could they play?
Following the era of virtuosic guitar solos from Led Zeppelin, to the Allman Brothers and Santana, along with the excessive prog-rock noodlings of Yes, and Emerson, Lake & Palmer, alienated music fans (read: older guys who weren't so sure they dug the new music but still yearned to be hip) groused about this blight of punk rockers who "didn't know how to play!"
"The Clash could honestly play punk. Not a lot of pretenders could…There's nothing worse than faux-punk rock," the Blasters' guitarist Dave Alvin mused.
"They played as good as they could, bum notes be damned. The Clash certainly grew and matured as musicians as time went on. We aren't talking about playing jazz here. It's ludicrous to use technique as a weapon of criticism against people playing popular music. Is Louie Louie a great record by the Kingsmen? Yes it is…Is it as sophisticated and complicated as Duke Ellington or George Gershwin? No, but it isn't trying to be. Real punk rock is closer to the true Folk tradition of do-it-yourself music making."
"Amongst the best of punk rock, which the Clash were, the song, passion and performance are everything, just like any other type of music. Their early 45s and this first album were certainly influential in my life at the time. They helped me to see artistic possibilities in music at a time when few seemed, well, possible," Alvin emphasized. "They also helped me to quit my day job and try to survive making a proud musical racket. All in all, it's a great damn rock and roll record."
"The Clash is a big thing for me, almost too big," said Victor Krummenacher, bassist with Camper Van Beethoven.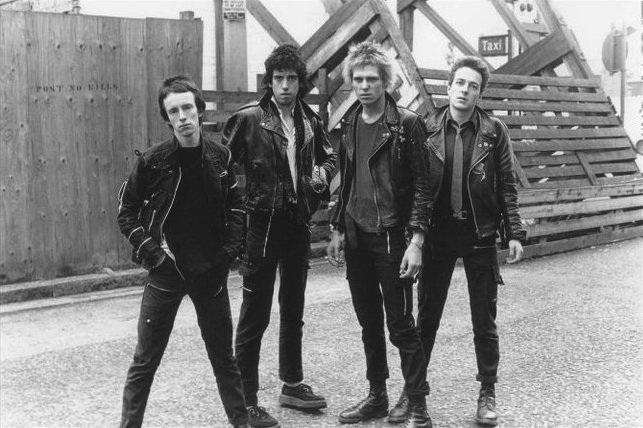 "If you were lucky enough to see them, I don't think you ever forgot it. That first punk stuff was our model we grew up on. One of the bonds David Lowery and Johnny Hickman and I had early on, before we even started a band, was seeing the Clash. I followed them around California like Deadheads followed the Dead. I met Joe a couple of times. He seemed almost naive to me, totally sincere, in a non-cynical, vulnerable way. He meant it, and you could tell real fast."
"Camper used to play 'White Riot' during our first summer together, way back in 1983. I still have a recorded version of it on cassette. We snarked it up. Re-appropriated it for suburban white kid use. After Camper's breakup, David's band Cracker was asked to record a track for a Clash tribute album in the 1990s. He asked Jonathan [Segel, Camper's multi-instrumentalist] to record 'White Riot' with them, and that was the beginning of us getting back together. I heard Strummer thought it was the best thing on the album. It's a great version, worth checking out."
"Camper did a full-fledged reunion in 2002, right before Joe died that December. When we toured that winter, we played 'White Riot.' I can't really tell you how much it meant. I had a tear in my eye then, and I do now thinking about it. Everybody would sing along, loud. Those guys were a huge influence. We still play 'White Riot' in the set all the time. It's one of their most relevant songs. It's about appropriating anger. It's what we should be doing."
It's hard to believe The Clash and that vital age of rebellion it inspired happened 40 years ago.
If Joe Strummer was still alive today, you can be damn sure he wouldn't take the harsh changes now facing the U.S. and Britain sitting down. As the mural bearing his image on the south side of Tompkins Square Park loudly proclaims: "Know Your Rights!"