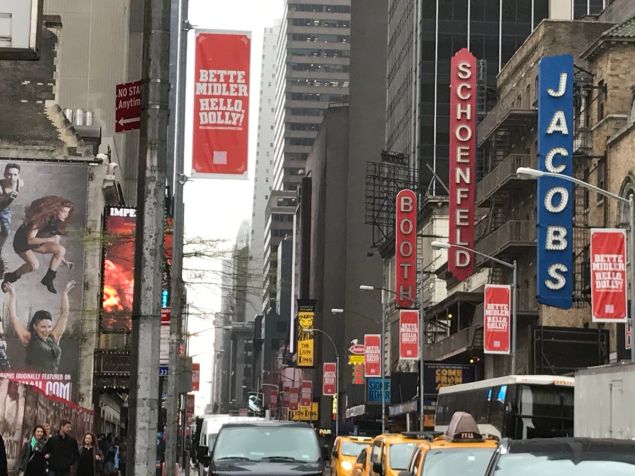 It's been a tough few months for New York theater critics and their fans. First, New York Times critic Charles Isherwood mysteriously left the paper in February. Then this week Newsday theater critic Linda Winer announced that she was resigning her post at the end of April, and Time Out New York theater editor and chief critic David Cote wrote in a Facebook post that he was let go from the paper because of "restructuring."
One of the main reasons for this is simple economics—as the axe continues to fall in newsrooms across the country, arts coverage is often the first to be cut. Indeed, in recent months the New York Post, the Daily News and USA Today have all eliminated full-time theater critic positions.
Sadly, the coverage that remains can often be superficial—that's the main reason Winer left Newsday. She told American Theater magazine that after nearly five decades as a critic, she was bothered by the "collective indifference of readers to arts criticism"—her review length was cut to 400 words.
"Do I really, after 48 years, want to think about how to make my stuff clickbait? The answer is no," she said. "I mean, I embrace the web; I'm not saying that I don't. I just didn't want to become a list maker."
In an interview with the Observer, Cote said he had noticed the same problem during his 17 years at Time Out.
"Things changed fundamentally in the way we create content and get it out to our readers," he said. "It used to just be 'write the best review you can,' but now we need lists and other content that will appeal to a wider audience."
While Cote acknowledged the importance of the web's global reach, he said local readers shouldn't be abandoned.
"Theater, dance and restaurant reviews have an intensely loyal local audience," Cote said. "That audience is being abandoned in favor of a hypothetical global audience that could lead to more eyeballs and more clicks and more revenue."
It's not just a business issue, though—it's also a diversity issue. There's no denying that theater criticism is a white man's game. Case in point: the theater website Playbill catalogs the reviews for every Broadway show when it opens. Of the 16 critics who reviewed the new musical Bandstand when it opened last night, only three were women.
This statistic will get even lower once Winer leaves Newsday, which is a problem according to Cote (a white man).
"I want to see people who reflect the diversity of the theater scene report on it," he said.
Even when publications have the chance to diversify their critic pools, they don't. Effective May 1, Vulture critic Jesse Green will be moving to the Times to take over Isherwood's spot. A news story summed up the hire in one three-word question: "Another white guy?"
Ironically, the Times has two female theater critics, Alexis Soloski and Laura Collins-Hughes, on staff. While they mostly cover Off Broadway, Soloski has reviewed several Broadway productions in Isherwood's absence and earned plaudits. Even commenters on Broadway chat boards (a notoriously fickle bunch) praised her analysis.
So why go with Green? He admits that he doesn't know. He told American Theatre that "I'm a trifecta of non-diversity: I'm a gay white Jew, and that's almost the entry requirement to the theatre in New York."
Green then somewhat awkwardly tried to make the case that he was a diversity hire at the Times when the paper first poached him in the 1980s.
"I was an openly gay man at the Times when you couldn't even use the word gay, and the macro- and microaggressions around trying to write about openly gay stuff were unbelievable," he said.
Cote said Green was "a very talented writer who does not represent diversity." But he also said the vacuum of theater criticism wasn't entirely the Times' fault.
"Nothing will make criticism in general more popular," he said. "We're still trying to find a way to reach the audience. Amazing theater in New York City is never gonna have the reach of the next Star Wars movie."
This means it's even more important for newspapers and websites to embrace theater and help it find a wider audience. And according to Cote, so far they're not doing a great job.
"The larger media world is failing the arts," Cote said. "Mainstream media marginalizes theater, and it's being left behind in the digital revolution."