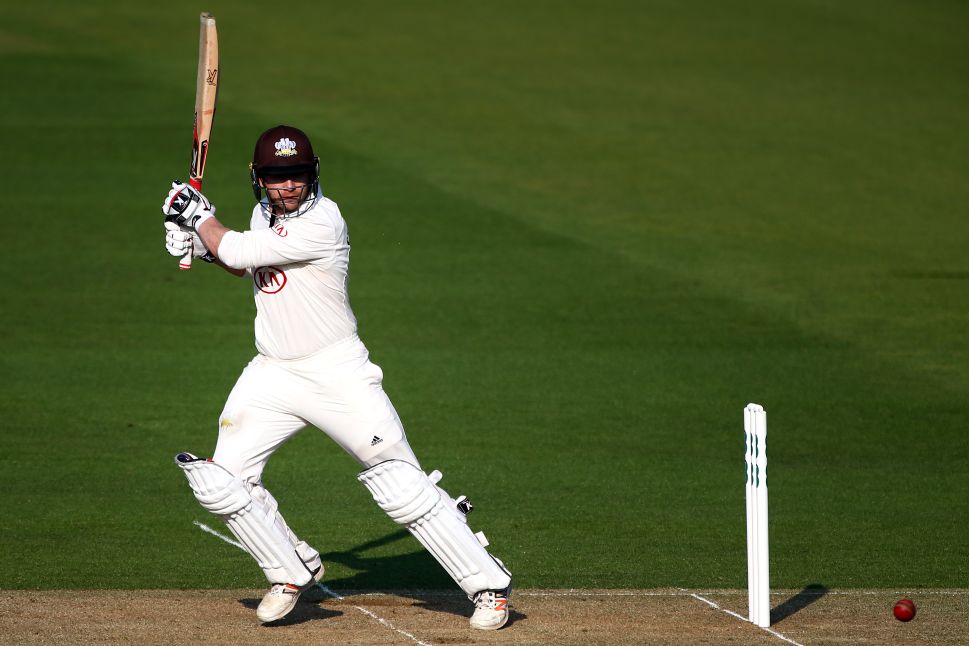 The special relationship between Britain and America is incredibly strong; we share a common language, a shared history, and have been allies in most—but not all—wars. However, there is one thing that most definitely divides us: cricket.
Even the most avid sports fan from North America has absolutely no idea what's going on in cricket. Here are the top 10 things Americans need to know before heading to a match.
What the hell's going on. This is undoubtedly the first question. Cricket is not that dissimilar to baseball. The opposing team bowls, and the player hits the ball as far as he can. But, rather than go for a home run, he attempts to swap sides with his team mate, who is opposite (next to the bowler). Each time he does this, he scores a run, and the team with the most runs wins. Simple.
Weird scoring system. Perhaps the most puzzling thing about cricket is its seemingly incomprehensible scoring system. It turns out that it's remarkably simple: the reason fans watching last weekend's match were pleased with 450/5 is because the first number is how many runs they got (450), the second is the number of players caught 'out' to achieve it (5). Knocking it out the ground gets an automatic 6. Knocking it to the edge of the playing area gets 4. The reason for the weird scoring is there's no point knowing how many runs a team has without knowing how many players it took to get it.
Players die. Countries that play cricket are generally former British colonies. The only colonials who don't play cricket are Americans. England plays Australia every two years for the Ashes, which is essentially the World Cup of cricket. The West Indies, India, New Zealand, Sri Lanka and Pakistan are also quite handy. Unlike in Gridiron, no joke substitutions are allowed. The ball arrives with the batsmen at 95 miles per hour. Throwing at the head is an entirely legitimate tactic and has resulted in deaths.
Matches last for days. Being a cricket fan takes some commitment, seeing as county championship games last four days. England games, known as Test Matches, last five. Thankfully, there is no expectation for fans to sit through entire matches, which is why you see so many empty seats.
English summer time. The first thing you need to remember about any sporting occasion across the pond is the old saying, "English summer time is without question our favorite day of the year." It's true: England is beset by rain and dark clouds. On the plus side, the mist and fog doesn't generally descend during the cricket season. To catch a warm day, it's best to attend in June. Many games are determined by the 'cricket weather gods' because matches are regularly stopped due to bad weather.
Team names make no sense. The Oval is the home of Surrey County Cricket and is located near the new American Embassy in London. Hang on, why is it in London? Because every team is from traditional English counties. When The Oval opened in 1845 (having previously been the Prince of Wales vegetable garden), the town of Vauxhall was in Surrey—but today London has grown so much it has consumed this part of the county.
Silly hats and sillier kit. On my way to the match, I couldn't help but ridicule the silly hats the supporters were sporting. They ranged from baseball caps with the crest of Prince Charles to Australian bush hats to little black numbers that looked more Israeli than British. However, I was thankful for the hats by the time the game started, because both teams wear white and the only way to tell them apart is by how they accessorize.
Fish, chips and warm beer. Most British sports have banned alcohol from their stadia, but not cricket. I think it is fair to say the crowd at cricket matches aren't prone to starting drunken fights. It's a pretty sedate atmosphere and all feels like a rather splendid affair. It's made all the more authentically British because the food is from the fish and chip van. The ale is warm, and there is no objection to fans drinking huge quantities of it, as long as they don't make a fuss!
Pitch invasions. Pitch invasions are allowed and they appear to be encouraged, but only when the players stop for tea. At other times they are a definite no-no, especially if you have nudist tendencies. That doesn't deter the odd English wag from streaking, many of whom have suffered physical consequences of years of English ale. Parts of their bodies are very small as a result of other parts having gotten fatter over time (you know what I mean).
They own their club. Splendid chaps with crazy moustaches adorn adorn the walls of every cricket club because the clubs are owned by their members. They have committees, elect their chairman and own the grounds they use. The advantage of this is they are really cheap. Surrey gets you into the clubhouse bar for free and entry to all the county matches: it will set you back the princely sum of $250.
Conclusion
Cricket goes on for hours on end, and sometimes it can be hard to see the appeal. But it's worth embracing English county spirit, even if that county has shrunk or been abolished. It's all about drinking heavily (ale or tea) and shouting 'yah' and 'rah' at old friends from the boarding school you wished you went to. All of this goes on whilst frequenting a club you all own.
The game rolls on, barely even noticed. And what could be more English than that? God save the Queen!
Andre Walker is a Lobby Correspondent covering the work of the British Parliament and Prime Minister. Before studying journalism at the University of London he worked as a political staffer for 15 years. You can follow him on Twitter @andrejpwalker