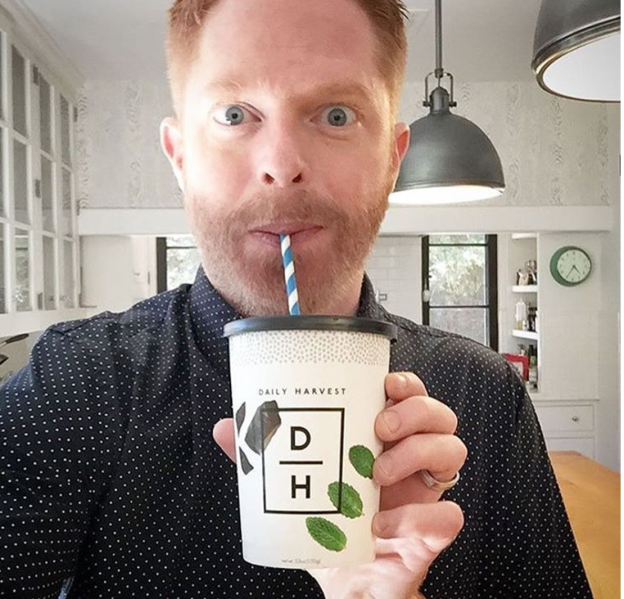 We all know that Sad salads aren't exactly a filling lunch option, but sometimes the thought of eating a heavy and overly fragrant meal in front of your computer is far less appealing. Soup and smoothie delivery service Daily Harvest wants to change the way people eat, with frozen cups of healthy superfoods. The brand has already been embraced by Modern Family's Sofia Vergara and Jesse Tyler Ferguson, Susan Sarandon's daughter Eva Amurri and even Bobby Flay.
Daily Harvest, which must be purchased in packages, might cost a bit more than a Just Salad bowl. The service starts at $7.99 per item, for six smoothies or soups, and the prices decrease as the packages get bigger. But unlike an iceberg salad covered in creamy dressing, everything about Daily Harvest screams healthy. Many ingredients need to be Googled, including camu camu, sea buckthorn, rhodiola, and reishi mushrooms.
Rachel Drori founded Daily Harvest to create Instagram-worthy smoothies for people (and moms) like her, who wanted to keep a freezer stocked with items that are far fresher than a Lean Cuisine.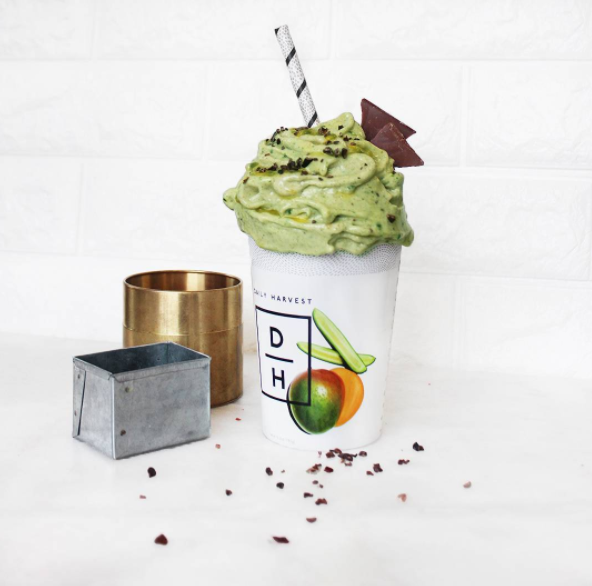 All of Daily Harvest's complicated ingredients are meant to keep people energized throughout the day. Drori told the Observer that adaptogens are the next major superfood trend, as they help the body adapt to stress and illness, so they're included in many of the company's soups and smoothies.
"Adaptogens can ward off fatigue, improve focus, balance your mood and help manage a healthy weight," she explained, citing ginseng, sea buckthorn, tulsi and cordycep mushrooms as examples. A cup of soup from Hale & Hearty certainly can't promise all that.
If you don't feel like investing in Daily Harvest's frozen options quite yet, but are looking to leave the days of sad salads far behind, Drori recommended trading lunch lettuce for beans, legumes and lentils, which are packed with protein and fiber and will help avoid a mid-day slump.
"They fuel you up after your meal but keep you going for hours after you eat," Drori said.
If you're still somehow feeling sleepy, try keeping fruits and vegetable in the office refrigerator, like your very own version of craft services. According to Drori, Kombucha can also give a similar energy-inducing kick without the crash (although it's probably best to avoid the alcoholic version at the office). Finally, say goodbye to all those hours spent waiting in line for a Starbucks during your lunch hour.