[youtube https://www.youtube.com/watch?v=v7MGUNV8MxU]
From the moment it opens with the equivalent of an Asgardian record scratch, the first trailer for Taika Waititi's Thor: Ragnarok has a little of everything. The Fifth Element-esque aesthetic of the alien battle-planet Sakaar. The god of Thunder himself (Chris Hemsworth) rocking a far less luscious hairdo to the sound of Led Zeppelin's most Viking-themed tune. Tom Hiddleston's Loki, Mark Ruffalo's Incredible Hulk and Cate Blanchett as Hela, the Universe's most evil Hot Topic manager. 
And last, but almost certainly not least…Grandmaster Goldbum. Grandmaster Goldblum!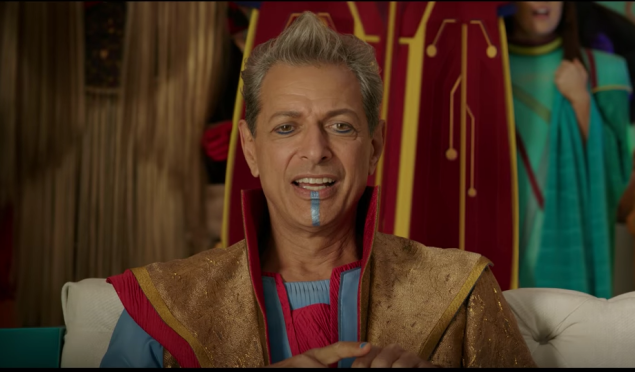 Thor: Ragnarok arrives from the midnight sun where the hot springs blow November 3.