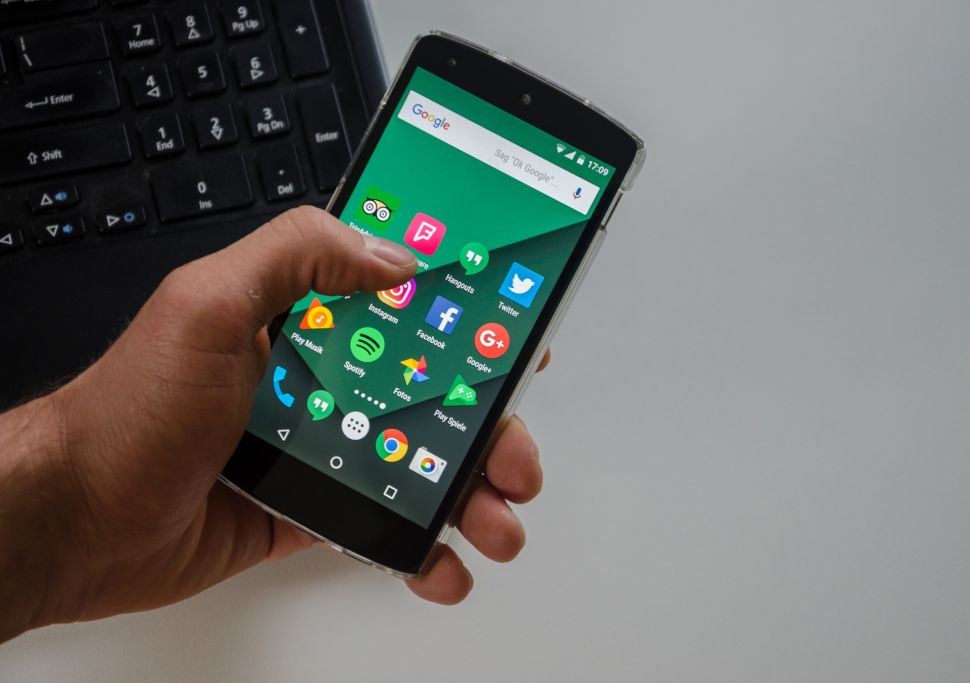 There are 600 million active users on Instagram every month, and every day one billion photos are liked. With Instagram, the quality of the posts are much more important than the quantity. According to Forrester research, Instagram user interactions with brands is 400 percent higher than on Facebook and Twitter, delivering 58 times more engagement per follower than Facebook and 120 times more engagement per follower than Twitter.
The numbers speak for themselves: Instagram is a must for building your brand and business. If you're new to the platform or looking to increase your engagement, here are 30 tips to maximize your Instagram exposure.
Use popular hashtags every day of the week. These include #motivationmonday, #transformationtuesday, #wisdomwednesday, #tbt, and the like.
Search for people who are mentioning your brand and use the Repost app to re-gram any brand mentions. Be sure to tag them in your posts.
Connect with businesses using hashtags and geo-tags. Be sure to utilize the location feature on each post.
Create a unique hashtag relevant to your business that followers can use, and tell people to use it. A custom hashtag is worthless if no one is using it.
Tag brand names, users and locations in posts to make your brand easier for new users to find.
Show followers what's taking place in your business behind-the-scenes using the hashtag #BTS.
Increase visibility by liking and commenting on prospective customers' photos. If you like and comment on photos, people will check out your account and are more likely to follow you back. The golden rule is to like and leave a heartfelt comment on at least one photo per day.
Offer exclusive content. If you're launching a new product or service on Instagram, try creating an exclusive offer and offer followers a unique code to track how effective the promotion was.
Leverage user-generated content by running a photo contest. Use all images—even those that don't win—as fresh content to help promote the brand.
Run Instagram celebrity "takeovers" with influencers to drive traffic and engagement.
Focus on the entire post—not just the image. The image may be the star and the hashtags may offer context, but the caption tells a specific story, crafts expertise, and gives insight into the context of the photo.
Use apps, such as Afterlight, VSCO, Whitagram, Pic Stitch, Aviary, Lumify, Hyperlapse, Quick, Bokehful, and Snapseed to edit photos. Studies have shown that photos using Mayfair, Inkwell, Amaro, Walden and Lo-Fi filters get more likes.
Post and re-post images that show your product or service in use, while also using hashtags.
Follow and monitor top trends to grow your brand's awareness and stay on top of industry trends.
Get to know your followers to make posts more relevant to them. When someone follows you, follow them back and then analyze what your followers are interested in and what hashtags they use.
Run engaging contests. Have an incentive for your community to share content and promote your brand with the use of prizes and giveaways. For example, National Geographic hosted a #MyAWAY Contest where users could upload photos of places that, to them, are an escape. On Instagram, they would tag the photos with #MyAWAY and at the end of the contest period, one lucky fan wins a digital camera plus goodies from NatGeo and Go RVing.
Reward your followers. Create lasting relationships with followers by using discount codes. Reach out and connect with influencers one-on-one. Brands that go the extra mile by rewarding their Instagram followers see better success rates.
Connect your Instagram account to your website and link all social channels to expand your reach. This creates an avenue for traffic for each social media site. For example, make your Instagram account visible on Facebook. Post photos that show the lifestyle of your customers, while staying relevant to your brand. Your account should be a balance of fun pictures (pictures of cute animals or funny pop-culture references) and promotional business photos.
"Feed speed" is a critical factor of your brand's Instagram success. There's a fine line between agitating your followers by clogging their newsfeed and posting so infrequently that your followers forget you exist. Create a posting schedule that allows you to track what works and decide which direction to take.
Post at peak times. According to a study by TrackMaven, the most effective days to post are Friday, Saturday and Sunday. Another study found that posting at 5 PM EST yields a higher engagement rate.
Leverage video. Use diverse visual formatting, such as 15 seconds of video or a cinemagraph (still photographs in which a repeated movement occurs.)
Add locations to all your post to increase search optimization and geo-targeting.
Plan posts in advance. Use services such as Latergram, HootSuite or TweetDeck to help with this process.
Show appreciation for your followers by featuring them using your products or service. For example, Sharpie powers their Instagram account with fan-submitted doodles created with their products.
Like your followers photos and comment on their posts.
Make sure all of your graphics are consistent using a graphic design software such as canva.com. Be sure to use canvas "magic resize" tool to resize images to spec to fit the Instagram specs.
Respond in real time to the latest trending content. Keep your followers entertained and engaged. Think of Instagram as a vision board for your business. Post photos that will inspire your prospective customers to be part of the lifestyle associated with your company.
Include a call-to-action. Tell people what you want them to do. This may seem simple, but it's often overlooked!
Reverse engineer. If you're trying to get prospects who may be interested in your services, think about their hobbies and demographic profile. Search for hashtags that align with their hobbies, such as #yachting #countryclub or #hamptons. From there, like and comment on their photos and follow them directly. They may even follow you back!
Measure, measure, measure! Observe when your followers are online. What images and posts do your followers respond best to? Where are your new followers coming from? Is your brand growing or shrinking on Instagram? To refine your Instagram strategy, it's important to know what resonates best with your audience.
By following these tips, you will maximize your Instagram exposure and, as a result, increase your brand awareness.
Kris Ruby is the CEO of Ruby Media Group, a public relations and social media agency. Ruby is a frequent on air TV contributor and speaks on social media, tech trends and crisis communications. For more information, visit rubymediagroup.com or krisruby.com