The Tribeca Film Festival has returned to Lower Manhattan for its 16th year, with a slate of 89 feature films from all over the world. Parsing through the lineup can be overwhelming for even the most devoted cinephile, so we're happy to provide this list of 10 Behind the Screens-approved films. To be clear, this isn't a Top 10 list and it isn't in any specific order, but each of these films are most definitely worth checking out.
Aardvark:On paper, the story of a man (Zachary Quinto) who hallucinates conversations with his TV star brother (Jon Hamm) and whose therapist (Jenny Slate) is sleeping with said brother might seem like a typically twee indie comedy. Instead, we get a strange, but heartfelt dramedy about three people struggling to make sense of their lives. The script is great, but the acting is even better.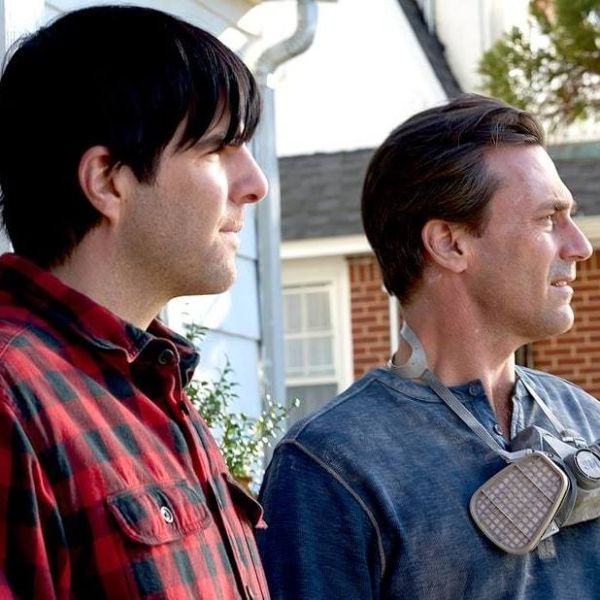 The Endless: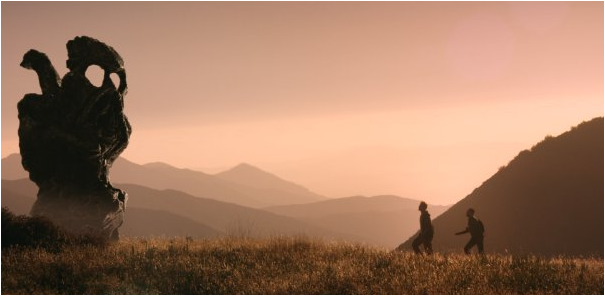 This story of two brothers who visit the death cult they escaped from years earlier is less Martha Marcy May Marlene and more Lost, as they start to realize that there is something genuinely supernatural going on in the commune where they grew up. Writer/director/stars Justin Benson and Aaron Moorhead expertly navigate the increasingly bizarre plot twists without sacrificing character development and naturalistic dialogue that hooked the audience in the first place.
Flames:
A few years back, performance artist Zefrey Throwell and actress/writer/director Josephine Decker did what any two avant-garde artist couple might do: film an extremely raw, sexually and emotionally intimate documentary about their relationship. The only problem? They broke up. But they kept filming, giving the film a kind of post-modern hipster Annie Hall quality, as the two look back at the footage and try to figure out where it all went wrong.
Gilbert: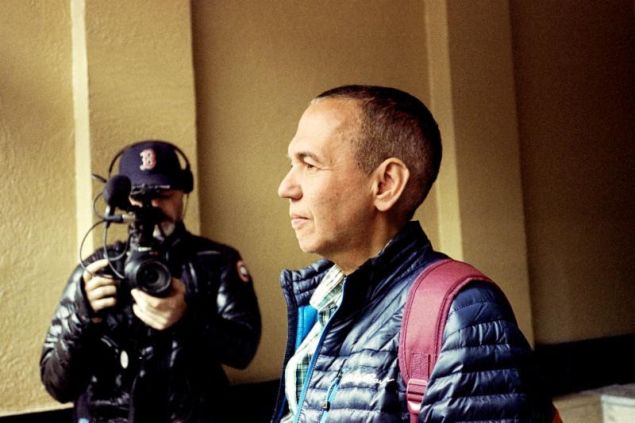 Given his reputation as the master of the "too soon" joke, you might expect a documentary about Gilbert Gottfried to be shocking and hilarious, but the most shocking part about is that it might actually make you cry. You see, the Gilbert Gottfried persona we've seen for the past 30 years or so really is just a persona, and this incisive and sincere documentary reveals him to be a shy, quietly neurotic family man whose genuine speaking voice carries only a tinge of that Iago/Aflac Duck squawk. It's a must-see for fans and, quite possibly, even for non-fans.
Mr. Long:
This fascinating genre hybrid from Japanese auteur SABU is an unlikely mix of Takeshi Kitano's yakuza movies (especially Sonatine) and the absurd culinary comedy of Tampopo, as a Taiwanese hitman stuck in Japan after a job gone wrong starts earning money as the proprietor of a noodle cart in order to pay for a trip home. As accessible and sweet as much of the comedy is, the film does have its fair share of disturbing violence, but those up for the challenge will be rewarded with a unique cinematic experience.
Psychopaths:
This gorefest might not push the horror genre into new territory, but it works as an extremely imaginative and slickly filmed horror mixtape, presenting a series of loosely connected vignettes that span the breadth of the genre, from psychological terror to "torture porn." Those looking for a bloody good time will go home satisfied.
The Reagan Show: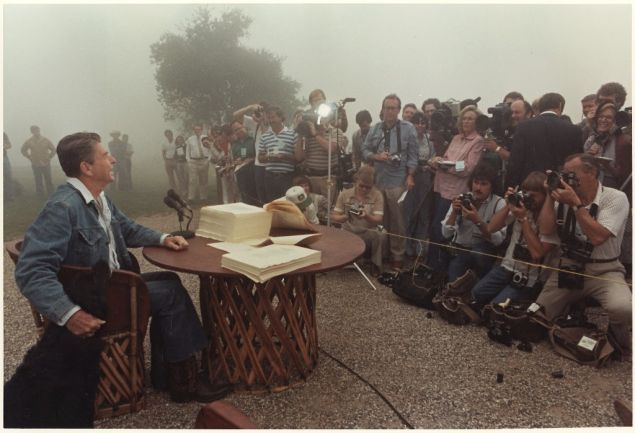 Hey, remember when we elected a preternaturally media-savvy celebrity as our President? This documentary, made up of exclusively of archival footage of news broadcasts and "home video" footage filmed by staffers, strives for something fairly unique amongst historical documents: hindsight-free storytelling. Instead, we get a three-dimensional perspective of Reagan that gives us insight into the way the media covered him (Mike Wallace, then at NBC, is surprisingly tough in his questioning), the way the White House manipulated the media, and, most fascinatingly, how Reagan acted when the news cameras (though not the archival cameras) were off.
Take Me: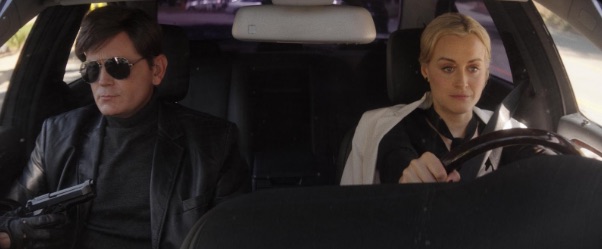 This Duplass Brother-produced crime comedy focuses on Ray Moody (Pat Healy, who also directed), who runs a business providing faux-kidnapping experiences for clients looking to shake up their lives. However, after his newest client, Anna St. Blair (Taylor Schilling) seems a little too surprised about finding herself tied up in Ray's basement, he begins to wonder if he might have made a terrible mistake. Twisty and strange, the film is elevated further by the crackling chemistry between Healy and Schilling.
A Thousand Junkies:
Tommy Swerdlow wrote some of the most beloved family films of the '90s, including Little Giants and Cool Runnings. This is even more impressive, considering he did so in the midst a years-long heroin binge. Now sober, he has written, directed, and starred as himself in this drug comedy about three heroin addicts driving around LA, trying to find a score. While the plot and even some of the humor is reminiscent of a Cheech and Chong pot comedy, the movie brims with grim authenticity and pathos.
WASTED! The Story of Food Waste:
You wouldn't expect a documentary about food waste (albeit one executive produced and narrated by Anthony Bourdain) to be filled with such delicious-looking food, but that's kind of the point. In addition to showing us the folly of our society's shockingly wasteful ways, the movie enlists some of the best chefs in the world to demonstrate that those who don't use every part of every vegetable or animal are simply lacking in culinary imagination.