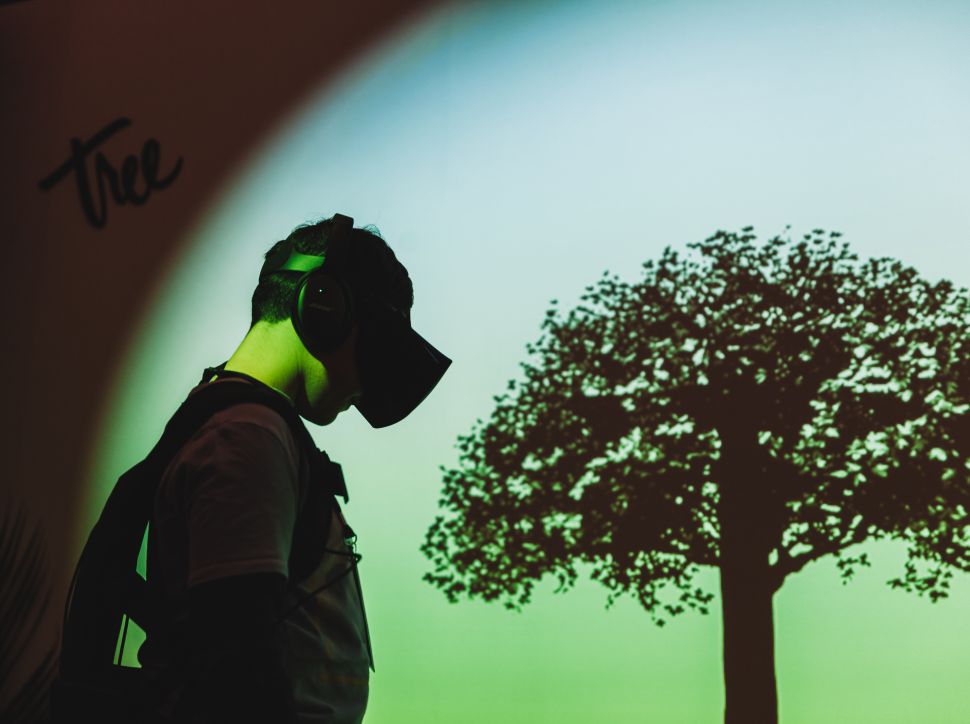 Virtual reality creators keep picking on my fear of heights. In September, I did a simulated walk on an I-beam 25 floors above the city streets. Everything about the world was projected into the virtual reality goggles I wore, save the I-beam. That was real. Though it held me no more than a half-inch off the ground, the demo probably wouldn't have been so immersive if I had not been able to feel the emptiness past both edges of that I-beam.
Another experience took me far too high in the simulated sky recently. I got a preview of Milica Zec and Winslow Porter's Tree during a visit to the Manhattan offices of Droga5. Staff at the advertising company were helping to get it ready for its premiere inside the Tribeca Film Festival's virtual arcade. The film also uses haptic feedback in the floor and a body mounted system to give users the sense of growing from a seed into a gigantic, rainforest-scale tree.
It's a long way down from the canopy of a rainforest. I could see the whole way down.
Tree was just one of several nature-related films I saw at the festival. Virtual reality still has a lot of kinks to work out before it goes mainstream and people start making action movies for it. Before trying huge special effects, simply capturing the natural wonder of the real world appears to work well enough when the medium calls for dazzling visuals.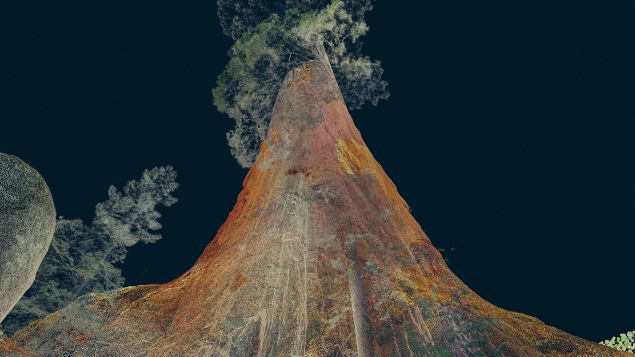 Treehugger: Wawona
By Marshmallow Laser Feast
This experience allows the viewer to get a perspective on how water moves through a tree. This project isn't actually documentary. In fact, it is easily the most abstract film on this list. The world quickly disappears and you are left with images of thousands of droplets of water moving up the tree. Viewers can interact with the water and move their perspective inside and outside the trunk of the tree itself.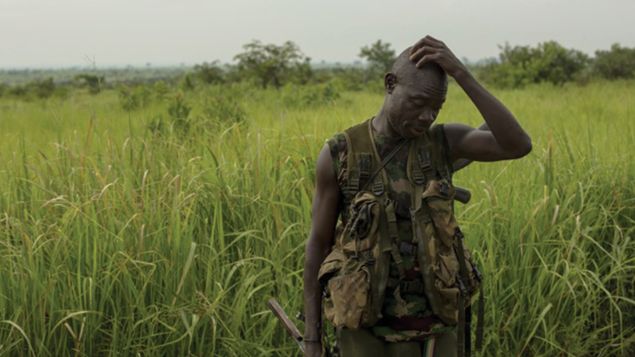 The Protectors: Walk in The Ranger's Shoes
By Kathryn Bigelow and Imraan Ismail
A small team of rangers protect the elephant herds in the Congo's Garamba National Park. Viewers get an up close and personal view of the lives of a few of these men patrolling the park and entering into violent conflict with ivory poachers there. The camera often basically sits in the lap of the rangers. If you didn't think your personal space could be violated by a virtual experience, this one will challenge that assumption.
It opens with a pretty extraordinary shot of an elephant herd on the move, seen from above, but mostly it focuses on the men protecting them.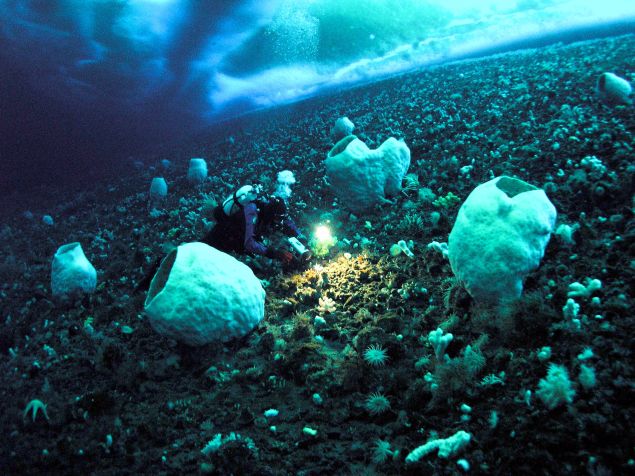 Under a Cracked Sky
By The New York Times
If you're like me you probably kind of thought that Antarctic ice just sort of goes all the way down to the sea floor. Or, more accurately, you just kind of never really thought about what's beneath the ice in a place you never plan to visit. It turns out that under a very thick sheet of ice there's a whole world of life. Sponges. Jelly fish. Seals. The New York Times takes a tour beneath the ice with a couple of the scientists who have been diving beneath the ice for decades.
Tree
By Milica Zec and Winslow Porter
Here's something we didn't tell you about this animated film above: it has a plot (after a fashion). We won't spoil the ending for you, but there's more to the story than the perspective of a growing tree.
Though animated, it's not abstract. If you get a chance to do it, pay attention to what you hear. It might be a clue that there's something cool nearby for you to look at. I missed some things. Do better.
The festival runs through April 30. The experiences in the arcade are quick and easy to digest. If you've wanted a chance to check out 360° experiences, it's a good opportunity to sample a wide array. Expect to be impressed at the technology's ability to transport you to other worlds and trick your mind into believing you're really there. On the other hand, it's hard to imagine strapping a pair of VR goggles on to chill out after work rather than flipping Netflix on your TV from your couch.
First of all a couch is no good for virtual reality. It's best viewed in a chair that spins.
Still, with Earth Day just behind us, I'm thankful that virtual reality cameras have come so far. I hope documentarians keep making films like The Protectors and Under a Cracked Sky. It's nice knowing that this technology has matured soon enough to capture the handful of unspoiled places left on the planet before they are gone.