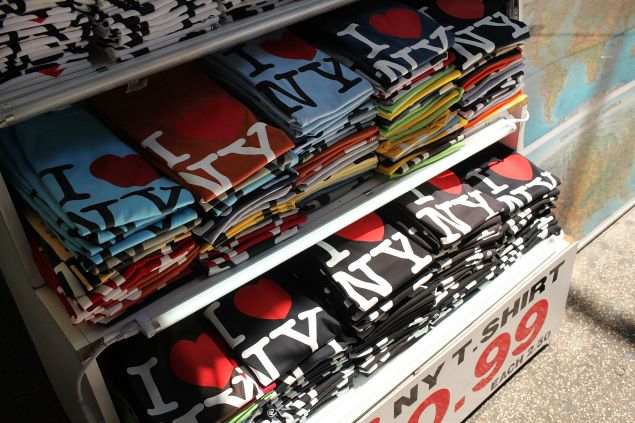 The city's official marketing organization New York City & Company said that the city could lose as much as $1.4 billion in economic activity thanks to President Donald Trump's executive orders barring entry to people from Muslim-majority countries and his other immigration policies.
Before Trump signed the two fiats—both so far enjoined by federal judges—NYC & Company predicted that there would be 13.1 million international tourists in 2017. That estimate has now fallen to less than 12.4 million.
Manhattan Councilman Dan Garodnick, who chairs the Council's Committee on Economic Development, said the average international tourist spends roughly $2,000 per visit to New York, which means that 700,000 fewer tourists would translate into $1.4 billion in lost economic activity—and an associated $120 million or more in tax revenue.
"For a president who prides himself on his business acumen and who campaigned on a platform of creating and retaining jobs, his security policies are already having a palpable negative impact upon the economy of his home city," the Democrat said. "Jeopardizing up to $1.4 billion from the city's tourism industry and untold lost revenue from our many business travelers does not make America great, and it does not even put America first."
He said that while they "certainly appreciate" the federal government's concerns about safety and security, he would like to see them tackled "in a less haphazard way."And he noted that despite a decrease in international travel to New York in the years following the September 11, 20o1 terrorist attacks, the city witnessed a stable increase in the number of foreign tourists coming to New York every year since 2009.
Garodnick also blasted an emergency security directive enacted by the Department of Homeland Security and the Transportation Security Administration, which bans airline passengers from bringing electronic devices that are bigger than a cell phone in cabin luggage on direct flights to the United States from 10 airports in the Middle East and North Africa. He noted that Emirates Airline announced yesterday that it was reducing its flights to five American cities because demand isn't as high any more—although New York was not one of them.
"While New York was not among the first cities facing cuts, the airline explicitly cited new U.S. policies, including the issuance of entry visas, heightened security vetting and restrictions on electronic devices in aircraft cabins as reasons for the reduced demand," he said. "If these policies persist, a reduction in flights to JFK from Emirates and its counterparts in the Middle East may not be far behind."
Donna Keren, NYC & Company's senior vice president for research and analysis, said that at the end of 2016, NYC & Company and Tourism Economics predicted that international visitation would go up by 3 percent in 2017 but that they now expect a decrease of more than 2 percent this year. And although the company predicts that 2017 domestic visitation to the city will increase by 1.3 million visitors compared to last year—or 2.7 percent—it still won't reach its "full potential under the existing conditions."
She noted that the Toronto School Board recently announced that it would cancel all student trips to the United States for 2017, and that educational groups from Mexico took similar action.
"It goes without saying that new travel restrictions—including bans, limited or reduced access to visas and extreme vetting—will limit the number of people who are permitted to enter our country," Keren said. "Similarly, the perception that new policies will make international inbound travel to the U.S. more burdensome may cause visitors to choose destinations that facilitate entry instead."
She added that NYC & Company is taking steps to increase its domestic tourism efforts with a plan to increase its nationwide marketing assets by 30 percent this summer—and that they are working to make the federal government understand how travel bans and "hostile 'America First' rhetoric" affect the city and the country's economies.
"Our message to federal representatives is clear and consistent: security and open borders can and must coexist, and maintaining a positive image of the United States around the world is critical," Keren added. "We are encouraging the administration in Washington to communicate that the U.S. is open for business and we welcome visitors with open arms."
Staten Island GOP Councilman Joseph Borelli, who was one of the co-chairs of Trump's campaign in New York, challenged the claim that international travel had declined under Trump, despite separate analyses indicating that the travel ban could cost the country $18 billion in international tourism within the next two years. Borelli also pointed to new city policies limiting the construction of hotels in industrial zones, and wondered at the impact this might have on travel into the five boroughs.
Queens Councilman Donovan Richards, a Democrat, questioned whether the city is directly measuring the impact of the travel bans on low-income and middle-class communities surrounding the airport. Bitta Mostofi, an assistant commissioner at the Mayor's Office of Immigrant Affairs, said that her office has started engagement across the city with sister agencies to see what impacts there have been "that are measurable at this juncture."