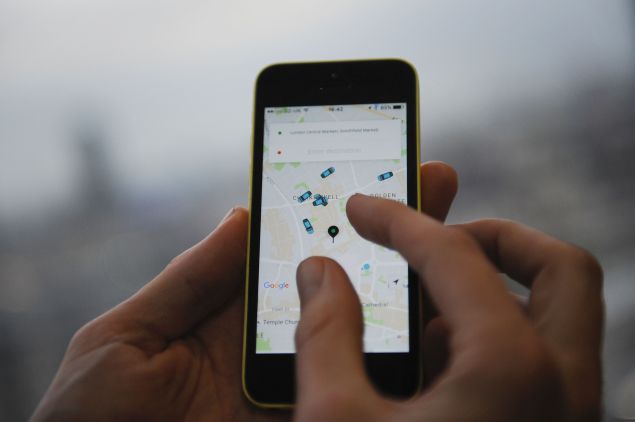 You're probably aware that your Uber, Lyft and other rideshare drivers get background checks, but did you know those checks don't include fingerprinting?
It's true, and it's what's allowed convicted violent criminals and even people with no license, registration and insurance to drive for these companies. For years, officials have been crying out that background checks without fingerprints are "completely useless." Lack of fingerprinting for drivers is the reason these two companies are banned in Austin, Texas. And even after Uber agreed to pay $10 million to settle allegations by California prosecutors that it misled passengers about the quality of its driver background checks, nothing has changed and the rideshare companies still maintain that their fingerprint-free checks are sufficient. But now, district attorneys across the U.S. are speaking up out of concern for public safety.
The full board of the National District Attorneys Association (NDAA) passed a resolution recommending all Transportation Network Company (TNC) drivers undergo fingerprint-based criminal background checks. While the written resolution hasn't been finalized or made public yet, the Observer has seen the draft and confirmed the full board has passed the concept of the resolution.
"Requiring fingerprint background checks is a simple and effective way for ridesharing companies to ensure the safety of their customers," Jonathan Blodgett, the district attorney for Essex, Massachusetts and an NDAA executive board member, said. "This type of background check is required for all types of professionals like teachers, nurses and real estate brokers. Given the increased number of criminal incidents involving ridesharing drivers, this step is necessary to enhance public safety."
The number of violent incidents by rideshare drivers is lengthy and includes sexual harassment, stalking, kidnapping, various types of assault, rape, manslaughter and murder. The campaign Who's Driving You?—an initiative of the Taxicab, Limousine and Paratransit Association (TLPA)—keeps a list of such incidents here.
"Uber has hired lobbyists, consultants and even former law enforcement to convince and coerce lawmakers into accepting inferior commercial background checks," Who's Driving You? spokesperson Dave Sutton said in the release. "The NDAA, a group of top law enforcement officials in the country, is plainly stating Uber and Lyft drivers should undergo fingerprint background checks. Conscientious lawmakers, those who acknowledge increasing reports of assaulted passengers, have a responsibility to protect the passenger public."
The draft of the NDAA resolution says the association has a responsibility to recommend effective policies for protecting the public, and so it's emphasizing that fingerprint-based background checks are considered the gold standard by public safety and law enforcement officials. It also notes that cities that use fingerprint background checks discovered that people already driving for Uber and Lyft possessed criminal histories including charges of murder, assault, battery, racketeering, robbery and other crimes.
Another point that was echoed by Blodgett is the fact that fingerprint background checks are standard for many jobs where individuals have contact with vulnerable populations, such as nurses, teachers and others. The NDAA is claiming that TNC passengers should rightfully be considered a "vulnerable population."