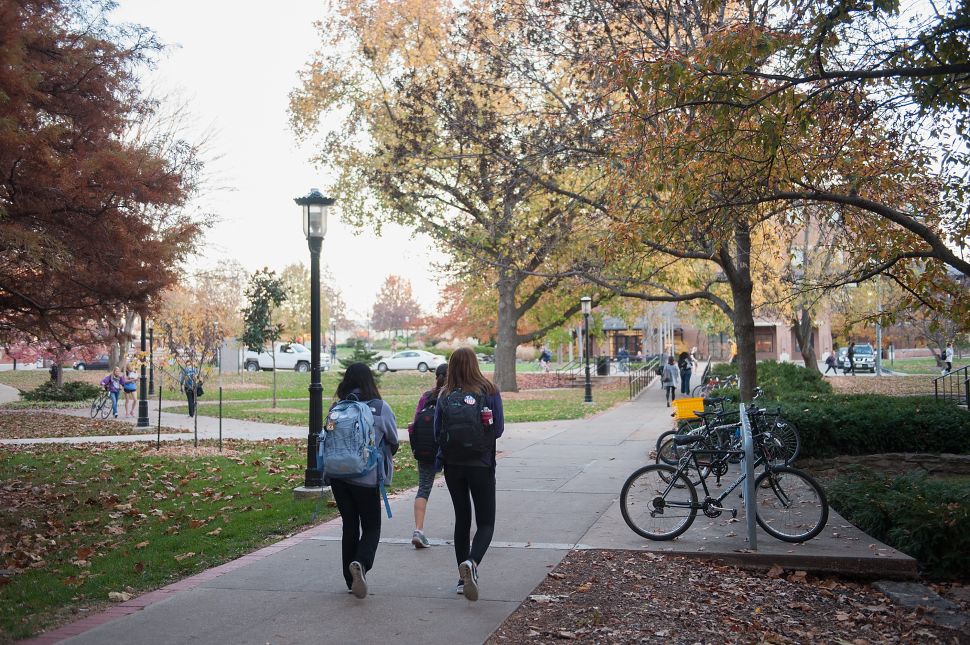 For high school seniors on their way to college, April is the best month of the year for the thousands who have gotten multiple acceptance letters. The shoe is now on the other foot. Instead of being judged, seniors get to judge the schools that have chosen them.
It's a great problem to have, but solving the problem can be nerve wracking. Choosing the college that offers the biggest scholarship or the most affordable tuition is one tried-and-true way to go. The reputation, the location, and the social life of a college are also good deciders.
But what happens when, as is so often the case, none of these factors tip the scale? There is one answer that is constantly neglected: sit in on a class.
The class should not be a lecture. Every college has its lecture stars, and the admissions office is sure to steer visitors to them. It's all too easy to keep the dry or run-of-the mill lecturers out of sight.
The class to go to is a seminar in a field where, if you are a prospective student, you have some knowledge of the material. Unlike a lecture, a seminar doesn't depend on a script. It's always improvisational, and it reflects, as almost nothing else can, how the students in a college think and treat each other.
A college is taking a chance when it allows visiting students to attend a seminar of their choice, and it's a good sign when a college is willing to take the risk. A seminar has too many moving parts for anyone to know exactly how it's going to turn out on any given day. That's what makes a seminar exciting to be in and telling to observe.
A bad seminar is one in which the professor is passive and allows a rambling discussion to take up most of the hour. Equally bad is a seminar in which the professor is an intellectual intimidator and students vie for the professor's approval while ignoring one another.
In a good class, there is interplay—an intellectual dance really—between professor and students. There is respect on both sides, but neither awe nor academic worship. There are pauses and silence while everyone is thinking, and there is laughter, as opposed to ridicule, when a text or paper turns out to be baffling.
In the seminars that I teach, we invite high school visitors to sit at the table with us. We remember the visitor's name, but we don't expect the visitor to remember our many names. It is not appropriate, in my judgment, for visitors to join in the discussion, even when they have read the book we are dealing with. But when the class ends, it's also not appropriate to let a visiting student just wander off.
I often speak with visitors briefly and email them later to see if they have questions I can answer, and a student from the seminar usually volunteers to walk our visitors back to their next appointment or to wherever their parents are waiting.
This is good manners on the part of our students, but there is also self-interest in it. Most students can recall their first college visit and how awkward it felt. They also know that they have a stake in the quality of the next, first-year class. These are students they will soon be studying with in seminars, socializing with in dorms, and playing with on teams.  The better the first-year class, the better off the rest of the college is.
Nicolaus Mills chairs the literature department at Sarah Lawrence College. He is author of Winning the Peace: The Marshall Plan and America's Coming of Age as a Superpower.