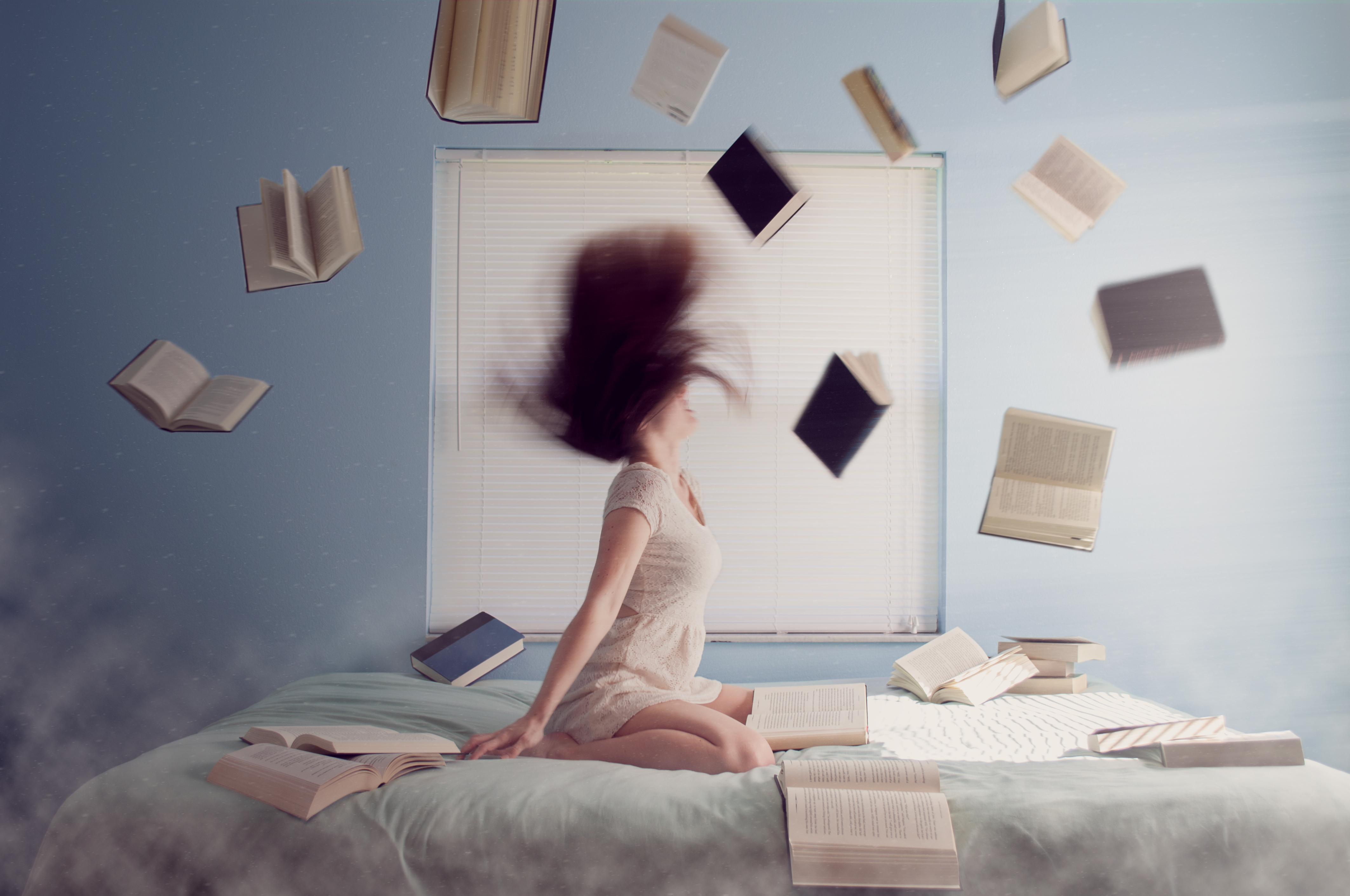 "Books can be dangerous. The best ones should be labeled 'This could change your life.'" —Helen Exley
These are best sellers. You have probably read some of them. Find time to read some of these great books and your life will never be the same again. The ideas, stories and advice in these books will encourage and challenge you to be better every day.
There is no better way to continue your personal growth in 2017 than to begin in the pages of a great book. These are ten awesome additions to your reading list.
1. Peak
Peak condenses three decades of original research to introduce an incredibly powerful approach to learning that is fundamentally different from the way people traditionally think about acquiring a skill.
Whether you want to stand out at work, or help your kid achieve academic goals, Ericsson's revolutionary methods will show you how to master nearly anything.
"This book is a breakthrough, a lyrical, powerful, science-based narrative that actually shows us how to get better (much better) at the things we care about." —Seth Godin, author of LINCHPIN
2. Grit
In Grit, pioneering psychologist Angela Duckworth shows anyone striving to succeed — that the secret to outstanding achievement is not talent but a special blend of passion and persistence she calls "grit."
"Angela Duckworth [is] the psychologist who has made 'grit' the reigning buzzword in education-policy circles…Duckworth's ideas about the cultivation of tenacity have clearly changed some lives for the better…In this book, Duckworth, whose TED talk has been viewed more than eight million times, brings her lessons to the reading public." — Judith Shulevitz, The New York Times Book Review
3. Smarter Faster Better
At the core of Smarter Faster Better are eight key productivity concepts — from motivation and goal setting to focus and decision making — that explain why some people and companies get so much done.
"Not only will Smarter Faster Better make you more efficient if you heed its tips, it will also save you the effort of reading many productivity books dedicated to the ideas inside." — Bloomberg Businessweek
4. Ego Is the Enemy
In an era that glorifies social media, reality TV, and other forms of shameless self-promotion, the battle against ego must be fought on many fronts. Armed with the lessons in Ego is the Enemy, as Holiday writes, "you will be less invested in the story you tell about your own specialness, and as a result, you will be liberated to accomplish the world-changing work you've set out to achieve."
"Ryan Holiday is one of his generation's finest thinkers, and this book is his best yet."  — Steven Pressfield, author of the New York Times bestseller The War of Art.
5. Originals
In Originals Adam addresses the challenge of improving the world, from the perspective of becoming original: choosing to champion novel ideas and values that go against the grain, battle conformity, and buck outdated traditions. How can we originate new ideas, policies, and practices without risking it all?
"Fresh research, counter-intuitive insights, lively writing, practical calls to action…Grant has a deserved reputation as an original thinker." — The Financial Times
6. Deep Work
In DEEP WORK, author and professor Cal Newport flips the narrative on impact in a connected age. Instead of arguing distraction is bad, he instead celebrates the power of its opposite.
"DEEP WORK makes a compelling case for cultivating intense focus, and offers immediately actionable steps for infusing more of it into our lives."―Adam M. Grant, author of Give and Take
7. The Power of Habit
The Power of Habit is a book by Charles Duhigg, a New York Times reporter. It explores the science behind habit creation and reformation. Duhigg takes us to the thrilling edge of scientific discoveries that explain why habits exist and how they can be changed.
"Once you read this book, you'll never look at yourself, your organisation, or your world quite the same way." — Daniel H. Pink
8. Living Forward
In Living Forward, the New York Times bestselling author Michael Hyatt and executive coach Daniel Harkavy show us how to: to design a life with the end in mind, determining in advance the outcomes we desire and path to get there.
"An intelligent and articulate manual…Applying even a portion of its simple and practical recommendations will improve anyone's condition in life."  — David Allen, New York Times bestselling author, Getting Things Done
9. Born for This
This intersection of joy, money, and flow is what Guillebeau will help you find in Born for This. Through inspiring stories of those who have successfully landed their dream career, as well as actionable tools, exercises, and thought experiments, he'll guide you through today's vast menu of career options to discover the work perfectly suited to your unique interests, skills, and experiences.
"Chris Guillebeau makes getting your dream job seem less of a dream and more of a reality. Through actionable tools and inspiring advice, Born for This is a must-read for those yearning to find that perfect career path.  — Susan Cain, New York Times bestselling author of Quiet
10. The Subtle Art of Not Giving a F*ck
For decades, we've been told that positive thinking is the key to a happy, rich life. "F**k positivity," Mark Manson says. "Let's be honest, shit is f**ked and we have to live with it." The Subtle Art of Not Giving a F**k is a refreshing slap for a generation to help them lead contented, grounded lives.
"Resilience, happiness and freedom come from knowing what to care about — and most importantly, what not to care about. This is a masterful, philosophical and practical book that will give readers the wisdom to be able to do just that." — Ryan Holiday, bestselling author of The Obstacle is the Way and Ego is the Enemy
If you enjoyed this compilation, you will love Postanly Weekly. It's my FREE weekly digest of the best productivity, life and career improvement posts from around the web. It challenges you to become the best version of yourself.
Thomas Oppong is the founding editor at Alltopstartups (where he shares resources for startups and entrepreneurs) and the curator at Postanly (a free weekly newsletter that delivers the most insightful long-form posts from top publishers).