UPDATE: SyFy has pulled the trailer (trust me, it was cool!), which the network is saying was not official. Just like that 2014 Deadpool footage "wasn't official" wink-wink nudge-nudge, is what I'm hoping.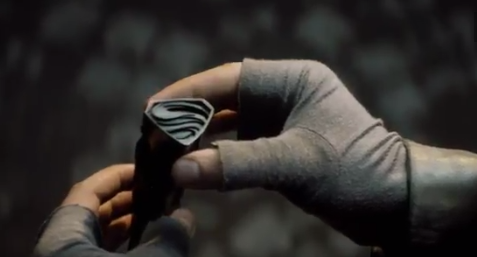 As the world's foremost Gotham-ologist I am 100-percent ready and willing to watch any DC Comics prequel chronicling your favorite heroes and villains before they became interesting. Or, in the case of SyFy's Krypton, which you can get a first look at above, your favorite heroes and villains before spoilers spoilers spoilers the planet explodes and everyone dies except for Superman.
From writer/producer David S. Goyer (The Dark Knight, Batman v. Superman), Krypton follows the Man of Steel's grandfather Seg-Hel (Cameron Cuffe, best known from one episode of modern masterpiece Time After Time), during a turbulent time of unrest and revolution, when it was dangerous to have the shape of an El on your forehead, so to speak. "The story of your family isn't how they died," narrates Cuffe, in a message to his future Earth-saving grandson. "It's how we lived."
Boasting some of the damn impressive visuals the once Sharknado-stricken network has been busting out lately with The Expanse, plus a glimpse of Game of Thrones vet Ian McElhinney as Val-El, the teaser is an intriguing look at a Super-quel still without an official release date. Even still, consider me bought all the way in like Lex Luthor at a Kryptonite Ebay auction. Give me Private First Class Zod kneeling before toilets. Give me Brainiac when he was still mostly inside a Sega Genesis. Once per episode a 14-year-old Bertron should be throwing a baby out the window in the background and it should never be explained. Give me a multi-episode, needlessly complex story arc explaining how Superman and Batman both have a mom named Martha. The possibilities, unlike pretty much every character on this show, are endless.