If you're not a Midwestern mom, it's entirely possible you've never managed to catch an episode of Dancing With the Stars in its entirety. So, here's an important update on the show: Everyone's least favorite Bachelor is still dancing with said stars, despite his inability to actually dance. If you thought nothing could be more cringe-worthy than watching Nick Viall mumble his way through entire seasons of the franchise, you were wrong.
Watching Viall don a Pinocchio outfit and grapevine in a skirt is the stuff of nightmares, making fans long for his turtleneck days.
[youtube https://www.youtube.com/watch?v=49KabsMfiZI&w=640&h=360]
Viall's wooden moves were best applied to his turn as Pinocchio. The career reality star isn't exactly known for his passion, although he was inclined to become quite emotional on The Bachelor, managing to cry in almost every single episode (except for when one of his girlfriends detailed how she had to eat lipstick growing up in Russia because she was so hungry—he managed to stay tearless for that particular admission).
Pinocchio is the ideal choice for the former software salesman. Viall even went barefaced for the puppeteer act, shaving off the beard he became best known for (even launching a men's grooming line with plenty of beard oil in its honor).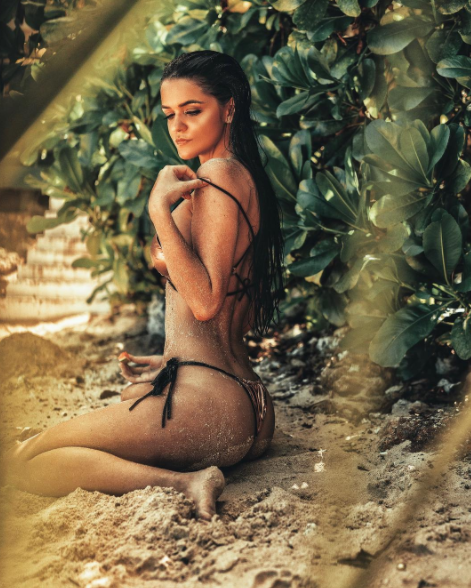 While Viall managed to stay on the show (although it's entirely possible he'll be eliminated soon, even with the power of the #BachelorNation behind him), he wasn't the true winner of his season. Instead, the clear winner is the woman he didn't choose, boutique owner, grain bin fan and noted romper lover Raven Gates.
While her ex-boyfriend dons lederhosen and heel kicks like a Zumba teacher on national television, she's been busy preparing for Bachelor in Paradise while taking a plethora of thirst trap photos on tropical vacations and at Coachella. Most people turn to social media to judge their ex, but she's able to simply turn on the television to feel better about herself.