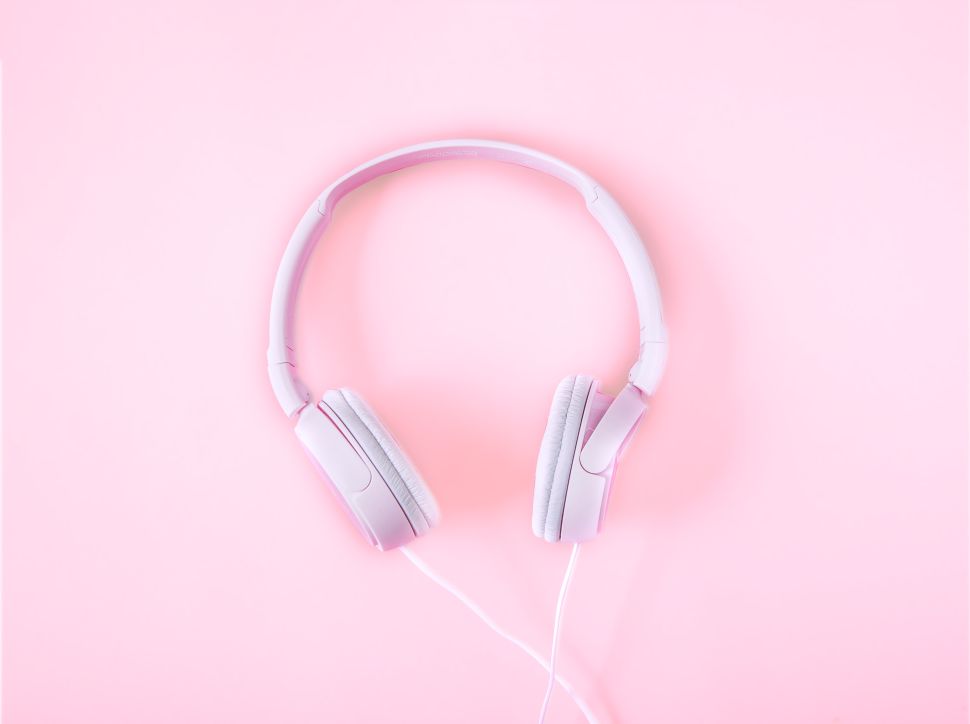 My favorite part of the movie Funny Face is the "Think Pink!" number where the autocratic editor of Quality, Maggie Prescott, decides to render the wardrobes of American womanhood completely irrelevant in one master stroke: "Banish the black, burn the blue and bury the beige." Just as Dior's New Look managed to radically shift the eye—and subsequently the perception of chic—toward a whole new silhouette, so does Miss Prescott's judgment that "red is dead, blue is through, green's obscene and brown's too boo" reset the palette of colors women are supposed to wear.
The pink in the 1957 movie has the creamy, saturated quality of a bouquet of hothouse peonies, and when I watched the final frames of the "Think Pink" sequence, I was struck by the thought, "What would happen if someone made that movie today? How would Millennial Pink play in a musical number? Would everyone politely clear their throat and wait for Miss Prescott to notice that she likely found the pink by scrolling through a social media feed full of blush-colored water bottles and rose-splattered coffee cups?"
For those of you not fluent in "it" tints: Millennial pink is the pale, blush-peach-salmon-baby pink hue that's on everything from home goods to tote bags. It's also known as Tumblr pink or rose quartz. We were warned to expect it in fall 2015, when Pantone decreed it to be one of the colors of the year for 2016.
Pantone's color forecasters looked like geniuses when it broke out big. According to them, this pink was the right hue at the right time: the muted tone reflects "society's understanding of femininity… changing the way people think about the female experience."
As a result of its timeliness, millennial pink refuses to go away in 2017—it's selling bigger than anything in green, which was supposed to be the it color for 2017, a sort of "Well, that was a crazy year! Aren't we all glad we're chill and into saving the environment now?" palate cleanser after society had finished wrestling with questions of how we define gender.
Because we live in a remix culture, millennial pink may actually be bending back upon itself like some candy-colored mobius strip: The pallid shade is sometimes traced back to a very specific 1980s look, and the Memphis group's 1980s aesthetic—think geometrics, color-blocking and neon-infused pastels—is roaring back into lifestyle media. Blogs are dutifully churning out commerce-centered pieces trying to sell the aesthetic as improved from the 1980s Miami Vice looks. And when Etsy's got your pink-triangle-on-a-grid party plates covered, you know a look is here to stay.
So what? Color is big business. Pantone makes a big press event out of announcing its color of the year, and it makes big money selling its specific shades and their corresponding formulas to everyone from apparel designers to paper goods manufacturers. While it pegged 2017 as the year of Greenery, "a refreshing and revitalizing shade, Greenery is symbolic of new beginnings," and design blogs have all done the desultory product round-ups in the spring-y hue, pink is still hanging on—and mutating. As Buzzfeed's Jessica Testa wrote of the Girlboss Rally in Los Angeles: "There were no blinding-hot pink 'pussyhats' here—rather the numb, pale 'millennial pink' was everywhere: on their dresses and blazers and bags and the badges around their necks, on the walls around them, and painted on once naturally green houseplants in every corner."
The very mention of the hot pink hats—and the way they ripped through the media in January—shows that sometimes a year's chosen hue, Pantone's "color snapshot of what we see taking place in our global culture that serves as an expression of a mood," can be overtaken by the actual mood of the global culture. It'll be interesting to see how Pantone takes the temperature for 2018.
Who cares? People who wonder why everything seems to be in shades of gray with a "pop of color." This sort of color trend-watching is useful if you're in the market to make a big purchase—Tumblr pink refrigerators exist, and only history can tell if they'll be the "harvest gold" kitchen regret of the 2030s.
Color is one of the strongest signifiers of an era, and it seems only appropriate that as we move deeper into the post-Obama era, we move past the pink that goes along with the big-data-diving campaigns, the government websites that promised citizen access and transparency, and a sense that we could detach the strategic deployment of technology from real world consequences.
Want more? There's a whole archive of So What, Who Cares? newsletters at tinyletter.com/lschmeiser. In addition to the news analysis, there are also fun pop culture recommendations.