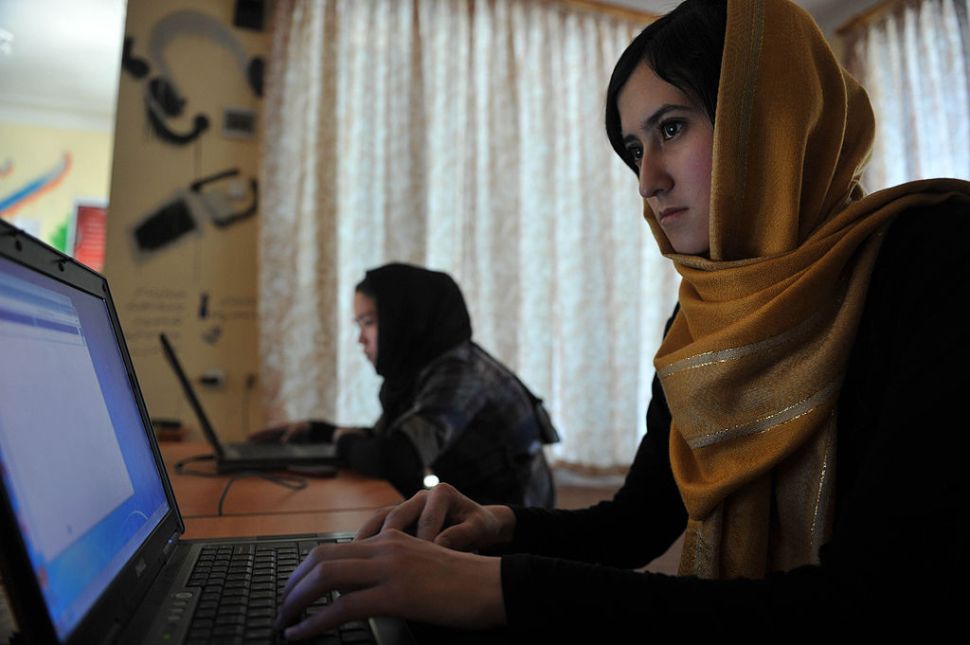 Wikipedia used to be free on mobile in Nepal. When a service doesn't get counted against a mobile subscriber's data plan, that's called a "zero rating." In places where the dominant online encyclopedia is free, it's called Wikipedia Zero. Private cellular provider Ncell cancelled the service at the end of March, according to Indian news site The Wire. The crowd-sourced encyclopedia remains free in parts of the developing world as different as Tajikistan and Angola, according to the Wikimedia Foundation's website. In fact, that page shows that Afghanistan is the latest place where the program went live, doing so just last week for people subscribed to the Roshan mobile carrier.
As we've previously reported, Wikipedia isn't just a place to get information. It also gives people a chance to contribute to one of the most robust repositories of knowledge on Earth, making it a transformational resource for the world's poorest people. That said, while Wikipedia is good, the whole internet is better. Some open web advocates worry that free mobile access to one of the most widely used services online inhibits demands for infrastructure sufficient to provide access to the entire web.
Why does the non-profit Wikimedia Foundation make deals with data providers to make Wikipedia free?
"The cost of mobile data can be a barrier to accessing the free, volunteer-contributed information on Wikipedia. In Iraq, for example, a recent survey revealed that the high cost of data limited internet use for a majority of participants," Juliet Barbara, a spokesperson for the Wikimedia Foundation, wrote the Observer in an email. "Wikipedia Zero exists to address the affordability barrier in countries where our readers and editors can't afford the mobile data charges to access Wikipedia."
The foundation administers Wikipedia, but it doesn't provide editorial control. Its zero rating program operates under a series of principles, one of which is this: no one gets paid. Wikimedia doesn't pay the provider and the provider doesn't pay Wikimedia. It also makes partners commit to not editing or changing pages on the site.
Is access in the developing world different from access in the United States or Europe?
Yes. On a global scale, the digital divide is bad.
Last year, the World Economic Forum reported that four billion people lack internet access; however, the mobile internet is minting far more new internet users these days than desktops connected to broadband, as the Pew Research Center has reported.
One commonality between the developing world and ours: data costs money on mobile. The more subscribers use, the more it costs, but if Wikipedia doesn't count against a data plan, then people won't hesitate to go to the encyclopedia and learn about the world (or to contribute to it, so that the rest of the world can learn about ignored places).
What's the harm of free access to Wikipedia?
It's debatable.
If one site is free to visit and another isn't, users will more likely become habituated to using the free site. Twitter and Facebook started paying for free access to users around the world about three years ago. Then Google followed suit. Obviously this costs the companies money in the short term, but it locks in audience over time.
"Although it may seem like a humane strategy to offer users from developing countries crumbs from the Internet's table in the form of free access to walled-garden services, such service may thrive at the cost of stifling the development of low-cost, neutral Internet access in those countries for decades to come," Jeremy Malcolm of the Electronic Frontier Foundation wrote in 2014. EFF doesn't always oppose zero ratings. It has a detailed breakdown of the complex issues raised by zero rating certain resources.
In 2014, tech companies and advocates in the U.S. had a big fight over internet speed. Big companies wanted to pay for priority access to internet users. For example, Google might have paid some internet providers so that its music service loaded faster for its subscribers, so people on that network might decide to switch to Google Music from Spotify. The fight was referred to as "net neutrality." As usual, John Oliver's explainer was best.
Making the data for a service free on mobile has a very similar effect to making it faster on the web. Both create an unfairly superior user experience. When Wikimedia Foundation embraces a free data model for its most famous product, that makes it harder to explain what's pernicious about free access to tech giants' websites. The new head of the FCC, Ajit Pai, has made it clear that he sees free data programs as a net benefit to consumers.
Has Wikimedia Foundation supported net neutality?
Yes. In a 2014 blog post, Deputy Director Erik Mueller wrote, "The Wikimedia Foundation believes that the principle of net neutrality is critical to the future of the open internet."
"It's hard for any organization that supports a walled-garden approach to internet access to also defend everyone's right to chose where they go and what they do online," Timothy Karr of the advocacy group Free Press wrote the Observer in an email. Wikimedia, he argued, "could use its considerable influence to defend open internet protections while supporting universal access to all of the world wide web, and not just to a part of it."
Also in 2014, another Wikimedia staff member, Gayle Karen Young, admitted to the Washington Post that "we have a complicated relationship to it. We believe in net neutrality in America." She went on to predict that as data charges dropped around the world, Wikipedia Zero wouldn't be necessary any longer. "Honestly, we don't think we'll have to do it for very long," she said.
The longest running Wikipedia Zero programs still running are in Montenegro and Thailand, which both launched Wikipedia Zero in 2012. In total, the Wikimedia Foundation shows 49 countries with active zero rating programs for the encyclopedia.