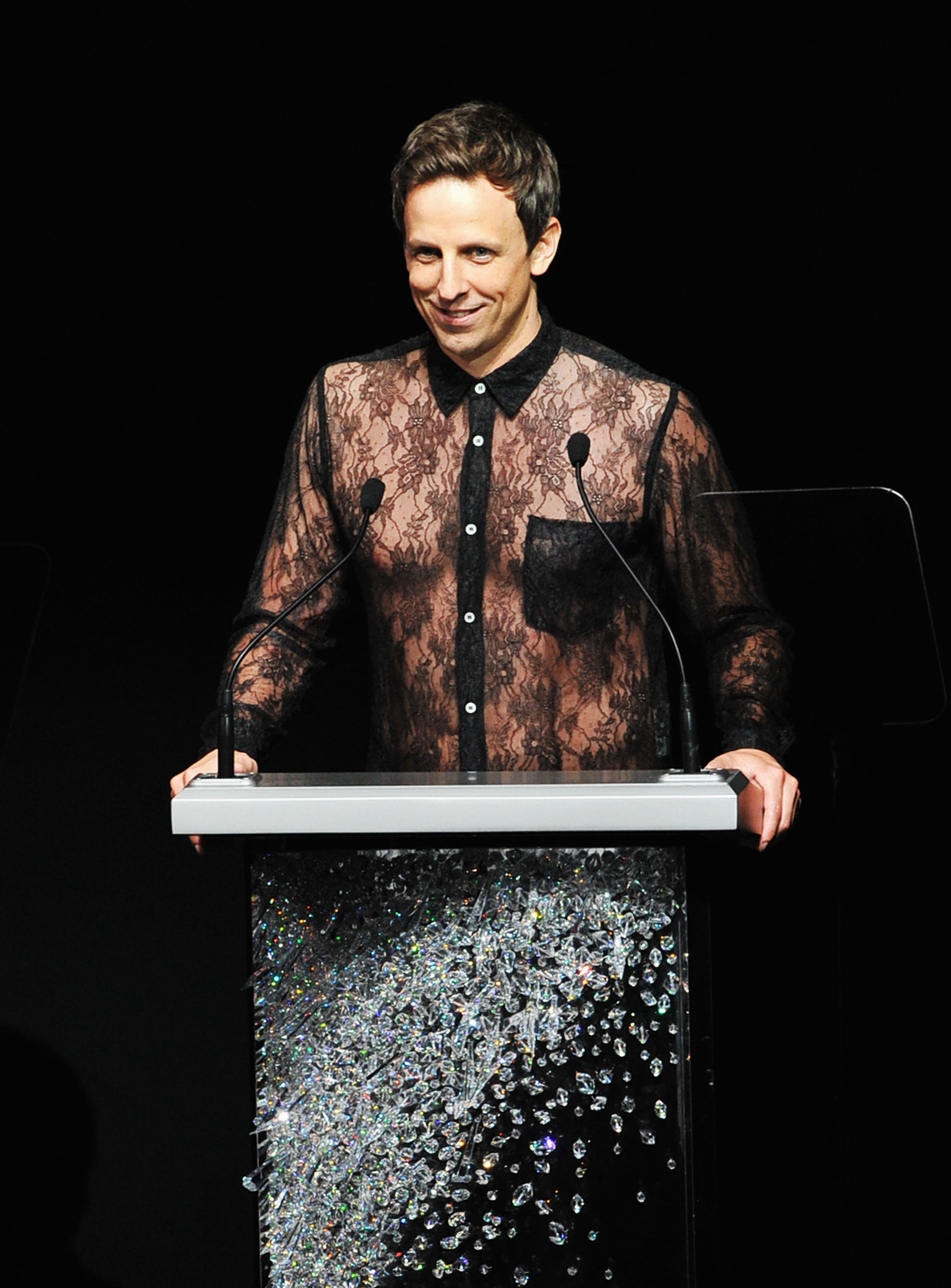 Seth Meyers is getting fashion's stamp of approval, yet again. The comic will be hosting this year's CFDA Awards, set to take place on June 5 at the Hammerstein Ballroom. This will be his second time taking on the hosting duties, following his first run in 2012.
Since Meyers last hosted the ceremony, Joel McHale, James Corden, John Waters and Andy Cohen were tapped for the role. But we have a feeling that his return might be related to the skimpy black lace dress he briefly donned for the 2012 award show.
During the ceremony, the Late Night host changed out of his black tuxedo to emulate the see-through outfit that Marc Jacobs wore to the Met Gala, just a month earlier. Meyers replicated Jacobs' shocking look, from the white boxer shorts down to the rhinestone buckled shoes. Surprisingly, the notoriously icy Anna Wintour was the one responsible for this joke. And it clearly worked very well.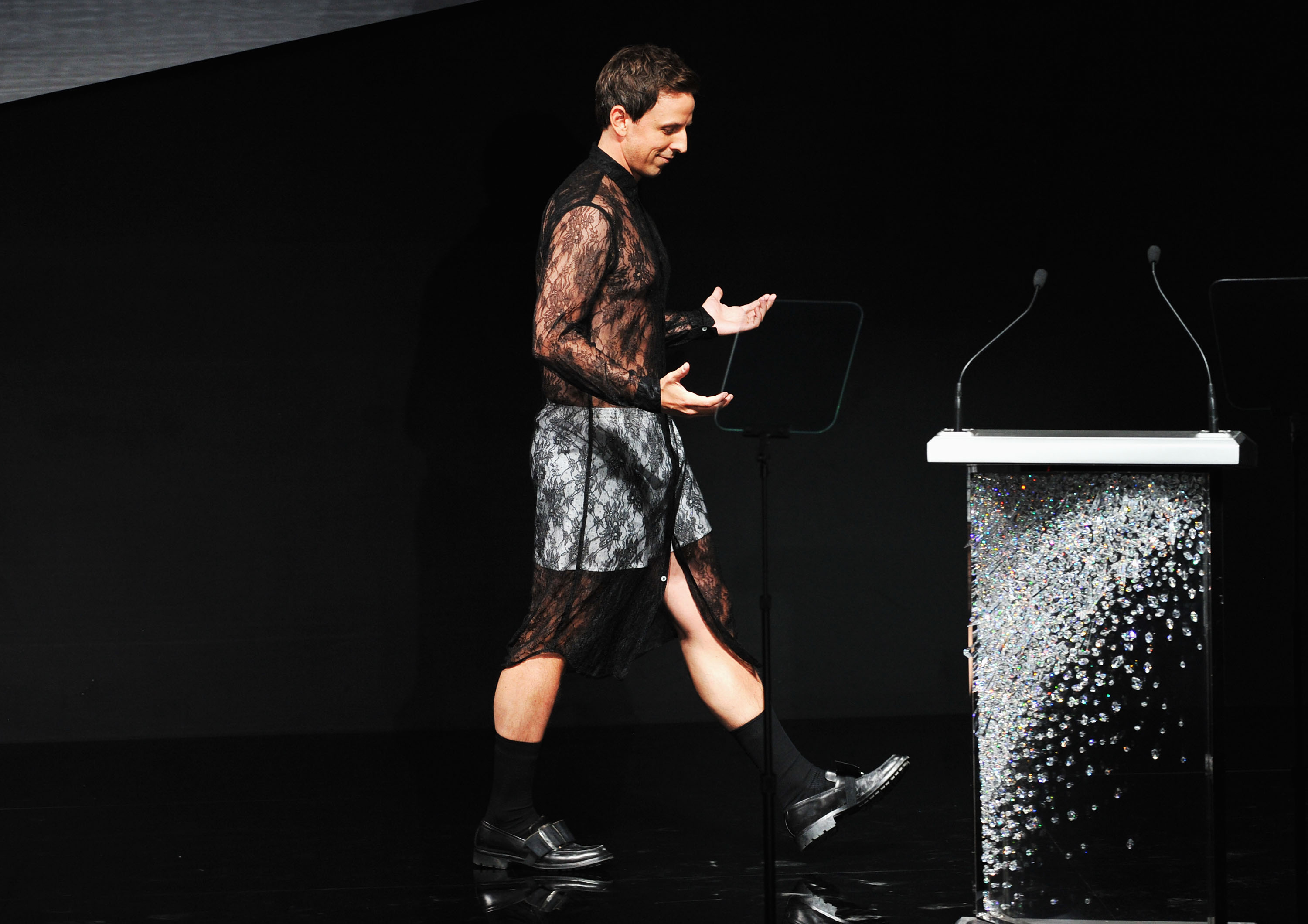 "This is the nicest thing I've ever worn," he told Conan O'Brien, a few weeks after the CFDA Awards. "If any other segment of my life it was cool to wear this outfit, I'd would wear this everywhere…It was so comfortable, it was so breezy."
So there is just a smidgen of hope that Meyers will recycle this outfit. And seeing as he last wore it five years ago, it's basically vintage at this point.