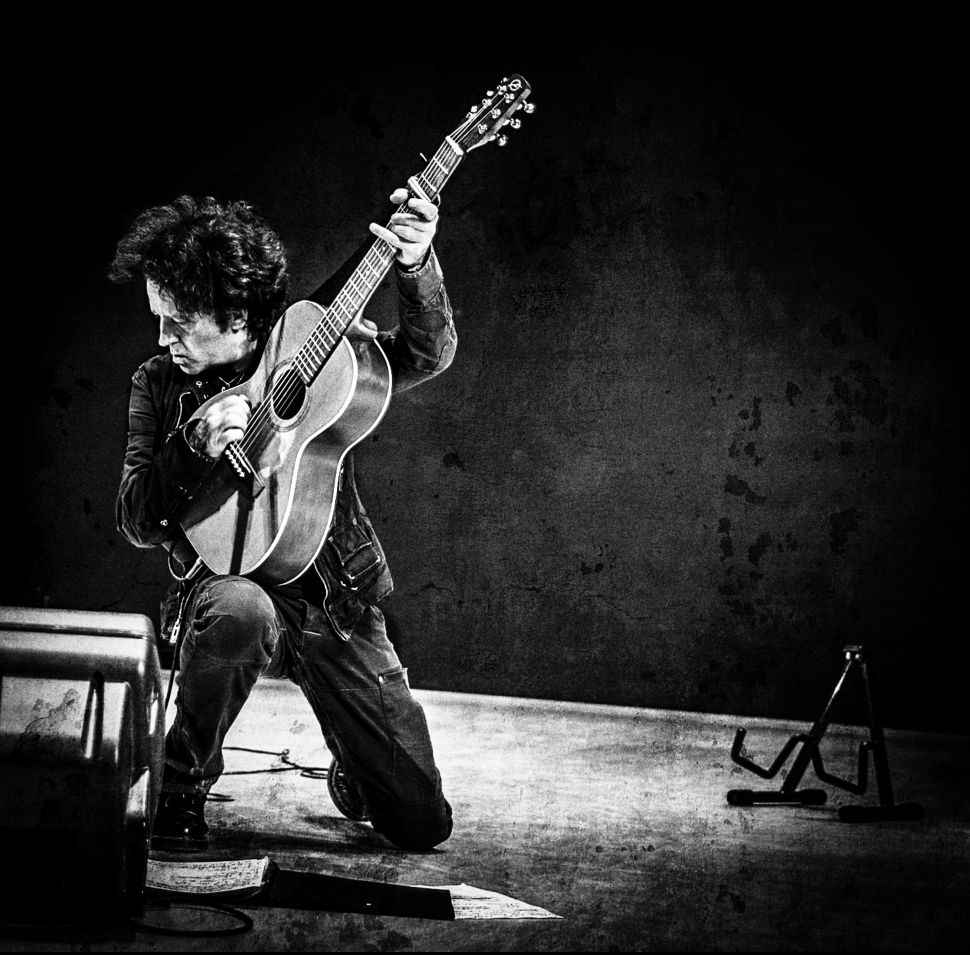 Willie Nile might've been born in Buffalo, but as an artist he was raised at the intersection of punk rock and folk in Lower Manhattan where he lived as a young man.
That's where the burgeoning singer-songwriter first found his home as a creative musician and carved his own distinct niche in the New York City music scene. Equally at home at Kenny's Castaways (where he was discovered) as he was inside CBGB and Max's Kansas City, Nile attributes his ability to fluidly exist between these disparate worlds to his love for one musician in particular—Bob Dylan—the man he calls "the Shakespeare of Rock 'n' Roll."
Hearing Dylan mix Hank Williams, Woody Guthrie, Chuck Berry and the Beats when he went electric in 1965 was the eureka moment that sent Nile on his path toward a formidable career in modern pop that has spanned four decades and has seen him open for The Who in 1980 and share both the stage and the studio with the likes of Bruce Springsteen, Roger McGuinn and Richard Thompson.
Now a half-century after a teenage Nile was struck by a bolt of his Thin Wild Mercury Music, the singer will honor his greatest influence the best way he knows how on June 23 when he releases Positively Bob: Willie Nile Sings Bob Dylan, a collection of 10 re-imagined Dylan standards that's as much a nod to Nile's roots in folk and punk as it is to the genius of the artist who inspired him to pick up a guitar in the first place.
Recorded in just two days, Nile tapped his longtime producer Stewart Lerman, as well as onetime Waterboys associate James Maddock to add guitar and backing vocals on the sessions. Maddock suggested Spin Doctors member Aaron Comess, who became drummer on the project, and with longtime Nile band members Matt Hogan and Johnny Pisano on board, the sessions took place at Comess' Brooklyn studio, His House-Innsbruck Studio.
The results are a frenetic set of revved-up renditions of such Dylan favorites as "Blowin' In The Wind," "The Times They Are a Changin'" and "Rainy Day Women #12 & 35" as well as faithful takes on such sentimental gems as "I Want You" and the Basement Tapes singalong "You Ain't Goin' Nowhere."
He even digs deep into the catalog with imaginative interpretations of "Every Grain of Sand" from 1981's Shot of Love and a beautiful reading of "Abandoned Love," a tune Dylan wrote in 1975 but that didn't appear on record until the 1985 box set Biograph.
Positively Bob is a rugged testament to not only Dylan the artist and songwriter and the unbreakable flexibility of the songs themselves, but to Nile's gift for interpretation. He's imbued Dylan's oft-covered songs with a light and character that no one but him could pull off.
In addition to premiering the first single off Positively Bob below, the Observer had the chance to speak exclusively to Nile about why 2017 was the time for him to finally pay his respects to the man who sent him on his way.
Positively Bob is set for a June 23, 2017 release on River House Records.
[soundcloud url="https://api.soundcloud.com/tracks/317202751″ params="auto_play=false&hide_related=false&show_comments=true&show_user=true&show_reposts=false&visual=true" width="100%" height="450″ iframe="true" /]
How did you come up with the idea for Positively Bob?
Last May there was a 75th birthday celebration for Bob at City Winery. And what struck me about it when I was asked to do it, I was looking over all the songs and wanted to choose one I can really bring something different to, and I found a number of them. So I did the gig, and it was so much fun performing these songs, and I made a comment to the audience that night in that you just don't hear these songs anymore, like "A Hard Rain's a Gonna Fall" or "Love Minus Zero/No Limit."
They're just so good, and it was fun to sing them, and people really got off on them. I sang four songs that night, and I thought that if I could find another six songs or so I could make a record, because it's important for these songs to be heard. My grandchildren—I have four grandchildren—I thought, "Well, they don't know about Dylan because they're young but they will now because they'll all have copies of this album from their grandpa as they grow up." It was a labor of love.
As someone who came up not only in the New York City folk scene but within the punk community as well, were you able to hear the Bob influence at CBGB through the likes of Television and Patti Smith?
Absolutely. The music was so introspective and nonlinear, and something about it rang true. There was a rawness with Bob and with Patti and with Television that just rang so true. It wasn't white bread, it was much more interesting.
Did you ever hear of any rumors or anything about Bob going to CB's or Max's to check out bands at any point in the late '70s?
I've not seen pictures of him. I expect that he was there, but I'm not sure. When Max's started, he was already iconic, and had already disappeared. Bob could have gone there in disguise, because he was so famous at the time. But I doubt it. I was at CBGB's a lot and I remember when Johnny Rotten was there, or when Elvis Costello popped in.
And I don't know if Bob would have been there. He could have been there but nobody knew it. I remember years later going to see The Wallflowers at Wetlands when they first started playing out. And I had read that he was there, but wearing a disguise.
I could imagine him wearing something like that time when Bobby Valentine returned to the Mets dugout incognito after getting kicked out of the game in '99.
[Laughs] God bless, Bob Dylan, the Greta Garbo of rock 'n' roll. He's been interesting, funny, unique, poignant. He's such a blast. Thank God for him, because the world would be so boring without him.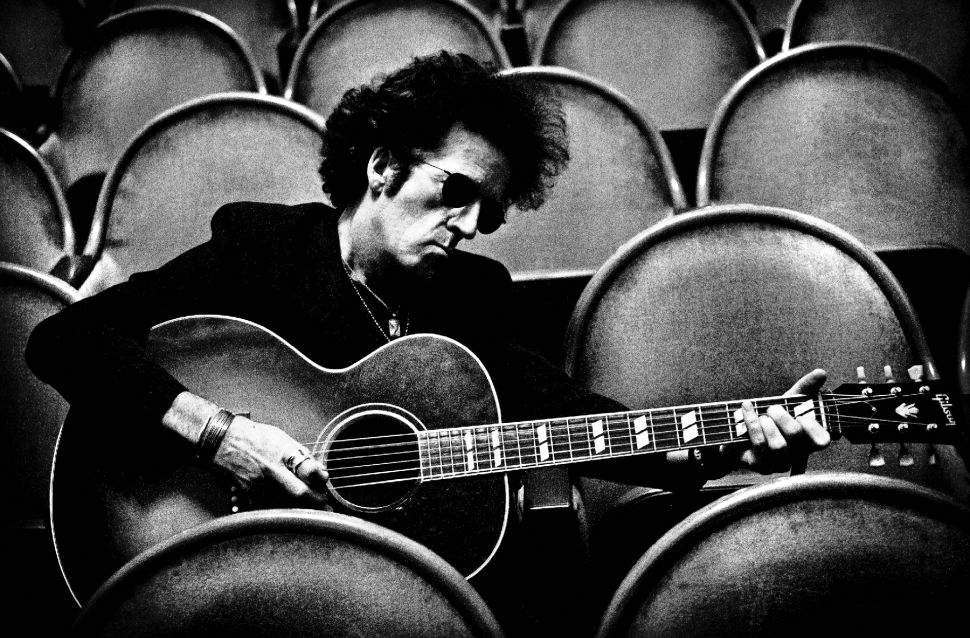 The punk energy you bring to his most famous songs like "Blowin' In The Wind" and "The Times They Are A Changin'" certainly adds a new wrinkle to the connection between Bob and punk rock, for sure.
My first thought was how important these songs were and how I could do them respectfully and with some good energy. And after each take, we'd get out of the control room and were like, "Man, how old was he when he done that?"
"He was 21."
"What the hell!"
We were just marveling at how young he was when he wrote those songs. And we did not rehearse these songs. We got to the studio and just banged them out, and we just marveled at the beauty and the range and the depth of the material.
When you go in and make a record, you usually have a good idea of where you are going, but for this album I just went by the seat of my pants. They're modern tracks and they're classic both at the same time, and I believed them when I sang them, and I think that comes across. I just wanted to do right by these songs without trying to top them in any way.
One of my favorite tracks on Positively Bob is your version of "Abandoned Love" off the Biograph box set. What led you to that song?
Back when he first played it in the '70s, he had done it at The Bitter End. I was living in the city at the time, but wasn't at the show and I didn't know it was happening. But a buddy of mine who was at the show started playing it live after hearing it that night. And I remember hearing him play it, and it always stuck with me how much I liked that song and the great lyrics. So when I was looking over his song list, I immediately gravitated towards "Abandoned Love" because I love the lyrics so much and felt that it could work. It was as simple as that.
Have you listened to Triplicate yet? What do you think of this current Sinatra phase in his career?
The thing is, if it means something to Bob…the one thing he has given us, as listeners, is that he's always followed his instinct and would go out to the edge and report back. He's certainly earned the right to record whatever he wants. If it's meaningful to him, then that means something to me. He's always followed his heart, and I respect that so much. He's never pandered to anybody; he's just doing it because he believes it, which is beautiful.
Neil Young is the same way. It's wonderful how little of a shit both Neil and Bob give about what's hot or what's popular. They always go with their guts.
[Laughs] It's great to have these characters in our lives to show the true beauty in music. Bob's music has totally enriched my life and opened so many doors for me. He's always been an influence, and he really truly is the Shakespeare of rock 'n' roll. He surely earned that Nobel Prize. You risk everything when you live a life like that, and he gave us so much. It was total labor of love to make this record of his songs, and I hope people enjoy it and relish in what an incredible songwriter he is.
Willie Nile plays The Linda in Albany, N.Y., on Friday, April 21. Positively Bob: Willie Nile Sings Bob Dylan is out on June 23.