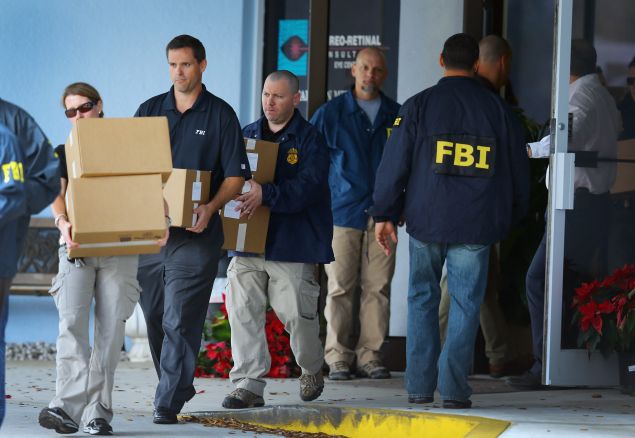 Surprise, surprise. It's going to be a rough summer for rail commuters. Repairs at Penn Station will cause disruption and delays for the thousands of New Jerseyans who rely on the the train to get to work every day. No one can really argue against safety and repairs after the recent derailments at Penn, but this is all a depressing reminder of the governing-by-crisis mentality taking over our politics.
New Jersey Republicans are celebrating from the sidelines because the state's largest teachers union is launching attack ads against the top Democrat in state government, Senate President Steve Sweeney. If that wasn't enough inverted politics for you, Gov. Chris Christie, who called himself super conservative when he was running for president, keeps trying hard to take reserve funds and saddle new regulations on New Jersey's largest health insurer.
And U.S. Sen. Bob Menendez saw his friend and co-defendant, Florida eye doctor Salomon Melgen, convicted of Medicare fraud in a separate case Friday.
Winners
RAS BARAKA
The slate endorsed by the Brick City mayor swept the school board elections this week, for the second year in a row. The "Unity Slate" ticket included a Baraka candidate, a candidate aligned with North Ward Councilman Anibal Ramos, and a candidate aligned with the city's pro-charter movement. The Baraka and Ramos picks were the top vote-getters, a good sign for a mayor preparing to run for re-election next year.
CHRIS BROWN
The Republican assemblyman was honored by the NAACP with a government service award, a nice trophy that helps him make the case for his state Senate candidacy this year in the 2nd District.
MARIA COMELLA
The former Christie strategist and messaging guru became New York Gov. Andrew Cuomo's new chief of staff, her first assignment with a Democratic pol. Comella helped Christie tell his successful first-term story in Trenton and was integral in making him a national figure. The Christie-for-president dream may have fizzled, but she may get another shot with Cuomo if he ends up running for president.
MARIE BLISTAN
The New Jersey Education Association elected Blistan as its new president. A vocal Christie critic, Blistan's new position will put her at the table when a new governor assumes office in January 2018.
Losers
COMMUTERS
It's going to be a long, hot summer waiting for trains in Penn Station and all along the northeast corridor.
SALOMON MELGEN
The Florida eye doctor was found guilty Friday on all counts in a Medicare fraud trial. Now, there is speculation that federal prosecutors will pressure Melgen to testify against U.S. Sen. Bob Menendez at his own trial this fall on corruption charges, in which Melgen is a co-defendant.
JOE DIVINCENZO
The powerful Essex County executive is once again facing allegations that he misused campaign funds to pay for two trips to Puerto Rico and a luxe gym membership. Politico reported that a state appeals court this month denied DiVincenzo's motion to dismiss the case. And the newly reactivated Election Law Enforcement Commission, which saw the case stall over the last year while vacancies on its board kept it from moving ahead, is now moving ahead.
STEVE SWEENEY
The Senate president is facing harsh attacks in his district and online from an NJEA-backed outside group hoping to knock him out in the November election. He's well-funded and a fighter, but the sharply worded attacks are likely to leave some bruises at least, and Sweeney may have to spend precious campaign resources on himself instead of spreading the wealth to competitive districts.