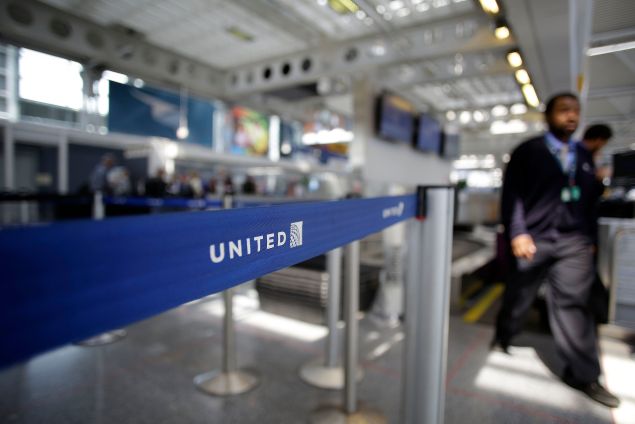 United Airlines (slogan: "Fly the Friendly Skies") flung itself into a world of hurt after having police in Chicago forcefully eject a paying customer from a plane bound for Kentucky. The refreshing part was that United's latest scandal had nothing to do with New Jersey, chairman's flights, South Carolina horse country or David Samson. Until, that is, Gov. Chris Christie seized on the passenger-yanking episode, noted all the airline's ties to Newark Airport, sent an angry open letter to the Trump administration and made the rounds on cable news to drive home just how upset he was by all this. (Christie never had much to say about his appointee Samson bribing United.)
Meanwhile, in the gubernatorial primaries, the state Election Law Enforcement Commission approved a new round of matching public funds for nearly all the major candidates. And Sen. Jennifer Beck, who is running for re-election, and Assemblyman Jack Ciattarelli, in the race for the GOP nomination for governor, both survived challenges to the signatures on their candidacy petitions.
Winners
JEN BECK and JACK CIATTARELLI
The state Democratic Party mounted a challenge to the signatures on Beck's candidacy petition, a move that could have knocked her off the ballot in the 11th district, where Democrat Vin Gopal is mounting an aggressive challenge for Beck's Senate seat. Beck survived the challenge after a hearing before an administrative law judge this week. So did Ciattarelli, whose petition for the GOP gubernatorial primary was challenged by Lt. Gov. Kim Guadagno.
BOB MENENDEZ
The embattled senator raised $1.2 million for his campaign in the first quarter and lined up a fundraiser with one of New Jersey's biggest money men, George Norcross, scheduled for May in Cherry Hill. The bigger the war chest, the less likely Menendez will face a primary challenge from Democrats who see a weakness due to Menendez's upcoming trial on federal corruption charges.
HORIZON BLUE CROSS BLUE SHIELD
New Jersey's largest insurance company celebrated its 85th anniversary this week and did not pass up the chance to flex its political muscles at a ceremony in Newark. Christie is dangling a sword above Horizon's head this year, calling on lawmakers to raid the company's $2.4 billion reserves and use some of the money to set up a new state fund to treat poor, drug-addicted residents. Any move on Horizon's reserves would require legislation, so it was not lost on anyone in the crowd that Assembly Speaker Vincent Prieto (D) and Brendan Gill, the campaign manager for Democrat Phil Murphy, among other party bigwigs, were taking turns at the podium to wish Horizon a happy birthday.
LEONARD LANCE
The Republican congressman faced a crowd of constituents for the third time this year, absorbing once again the angst and anger some New Jerseyans feel about President Trump and the state of affairs in Washington. Lance may be the only top elected official in New Jersey holding regular town halls these days, which is good for transparency and a smart way to hold on to your seat if the sands keep shifting in your district.
Losers
UNITED AIRLINES
We're just going to leave this right here.
CHRIS CHRISTIE
He was ranked the least popular governor in the country by Morning Consult (nine steps below Alabama's Robert Bentley, who had resigned in disgrace the day before). He called on New Jersey's unions to accept more cuts to public worker benefits — only to be swiftly rebuffed. And he had a strange little moment there with Mike Tyson. Then again, who hasn't?
BRIAN MCDOWELL
Cape May County Republicans pulled their support for their Assembly candidate in the 1st legislative district when a clip of him making a cringe-worthy drunken advance on a woman in a Wildwood bar surfaced online. After Politico's Matt Friedman broke the story, McDowell said he would not abandon his Assembly bid and, perhaps more offensively, defended his awful game with the ladies.
NEW JERSEY TAXPAYERS
How is it possible that a police chief can collect more than half a million bucks from unused sick and vacation days upon retirement? Jersey City's soon-to-be-retired police chief, Phil Zacche, is in line to receive a $512,000 payout after storing up 450 unused sick and vacation days. Neither Christie nor the Democratic-controlled Legislature has done anything to curb these six-figure payouts despite years of eye-popping headlines about the issue. Meanwhile, in struggling Atlantic City, the Casino Reinvestment Development Authority paid out $65,500 to its chairman and two board members earlier this year and began paying them a monthly salary.
JOE PISCOPO
Has anyone seen him lately? Is he OK? Is he still running for governor?