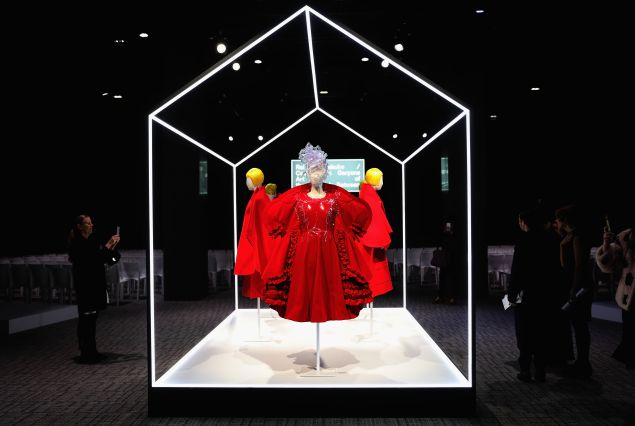 This May, the world-renowned Japanese fashion label Comme des Garçons takes center stage in New York City. The theme for this year's Met Gala is Rei Kawakubo/ Comme des Garçons: Art of the In-Between, honoring the brand's contribution to both fashion and the arts. A-listers of all types will surely be there, donning haute couture ensembles on the red carpet, for the museum's member previews. But what should the rest of us mere mortals do, while we wait around for the May 4 exhibition opening?
Fret not! The New York Edition has our Met Gala fix. Troy Sidle, the hotel bar's mixologist paid homage to Comme des Garçons by concocting two cocktails, inspired by both the brand and its designer. And lucky for you, we've got the recipes right here. While you won't be able to order these drinks at the Edition's bar, you can mix them up while scrolling through the best (and worst) looks on the gala's red carpet. 
The Kawakubo
Ingredients:
• 2 oz Gem and Bolt Mezcal
• .75 oz Lemon Juice                      
• .75 oz Ginger Syrup                      
• .5 tsp Activated charcoal    
This zesty alcoholic creation was inspired by the designer's love of black. The ingredients were shook briefly and then strained into an etched rock glass—to give it that extra edge—with crushed ice. A yellow flower is a beautifully added touch, quite reminiscent of the designer's Japanese roots.
Roses and Blood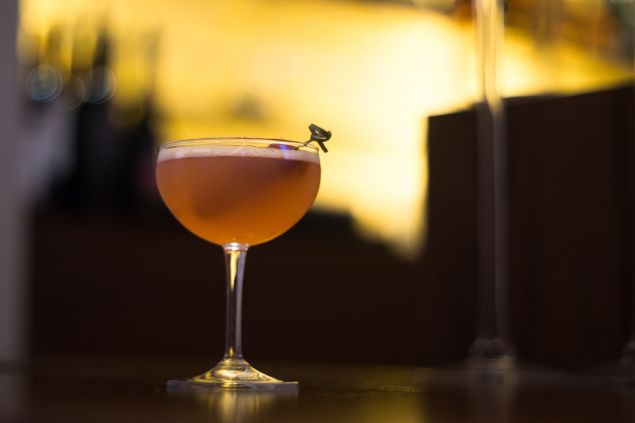 Ingredients:
• 2 oz Absolut Elyx Vodka     
• .75 oz Lemon Juice                      
• .25 oz Agave Syrup                      
• .5 oz St-Germain                       
• .25 oz Campari                              
• 3 pc Raspberries  
Roses and Blood is a sweeter mix with quite the kick. The coupe glass filled with the drink is garnished with three juicy red raspberries, a tribute to Kawakubo's Spring/Summer 2015 collection.