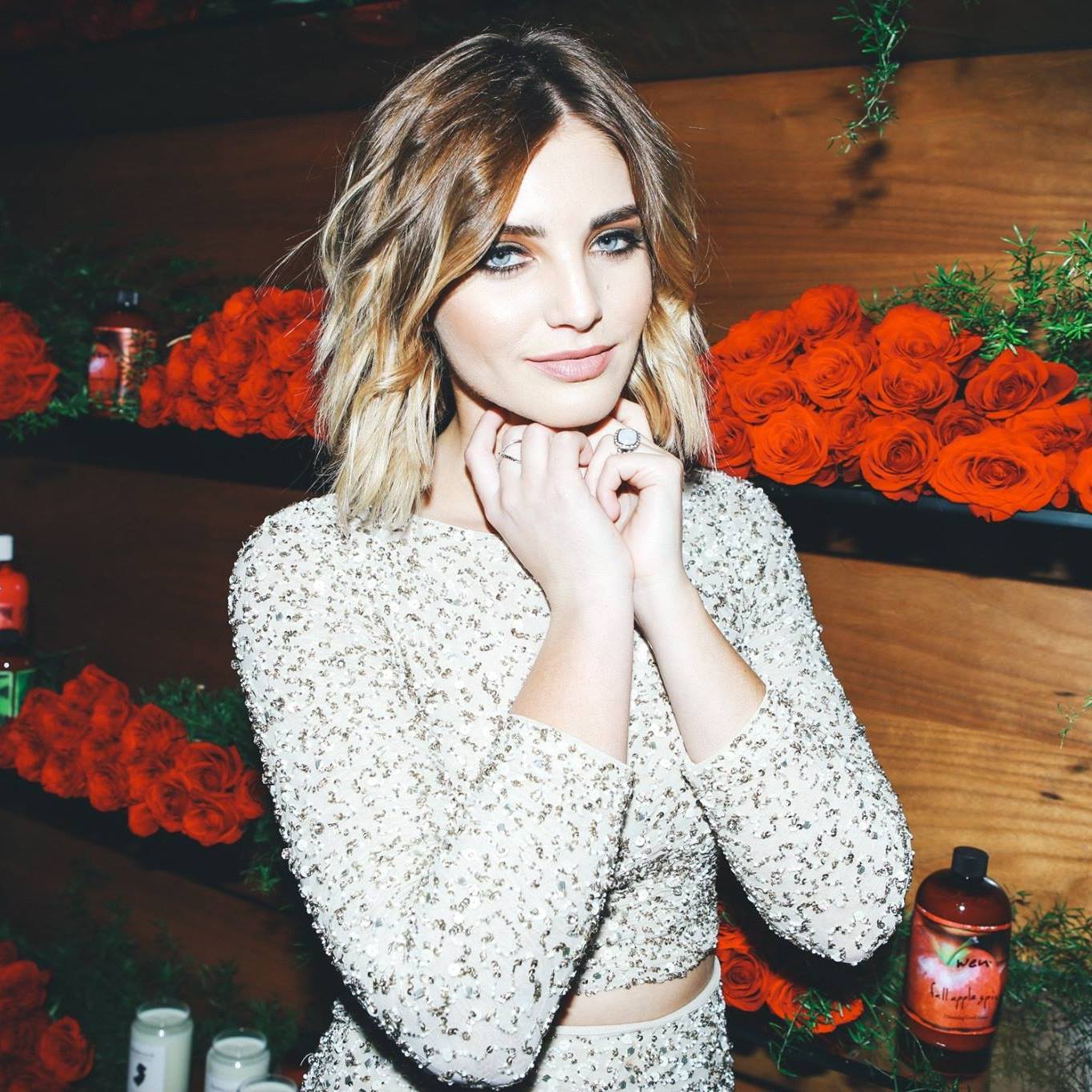 Most great TV villains find themselves getting pigeonholed. We are simply not going to believe Jack Gleeson is a nice guy after Game of Thrones and no one wants to see Heather Locklear, unless she is slapping someone across the face. But that is not the case for Olivia Caridi. Devoted Bachelor fans know her the girl you loved to hate during Ben Higgin's 2016 season. She was even dubbed the best villain in the history of the show, due to her perfect combination of sass, overwhelming confidence and her crazy eyes. That perfect smile didn't hurt, either.
But once she was off the show, Caridi did not go quietly into the night. The former newscaster has continued to hustle and used her newfound reality fame to leverage a career in media; she's a contributing writer for Bustle and a host for Distractify. Just this month, she launched a podcast, Mouthing Off with Olivia Caridi, hosted on CBS RADIO's PLAY.IT podcast network. The show focuses on relationships, dating, gossip and of course, her fellow reality stars.
"It's a multi-dimensional show that's entertaining and will definitely make you laugh. It's important to me to bring on the people who are controversial and will get people talking, especially considering I was one of those people during my time on reality television," she told the Observer. Caridi wants her show to offer fellow reality stars a chance to show who they are, aside from their television personality. To do so, she plays games or hits them with a quiz; she also films a video segment for previews, featuring rounds of Never Have I Ever, Truth or Dare, or the less conventional, Who Can Fit More French Fries In Their Mouth?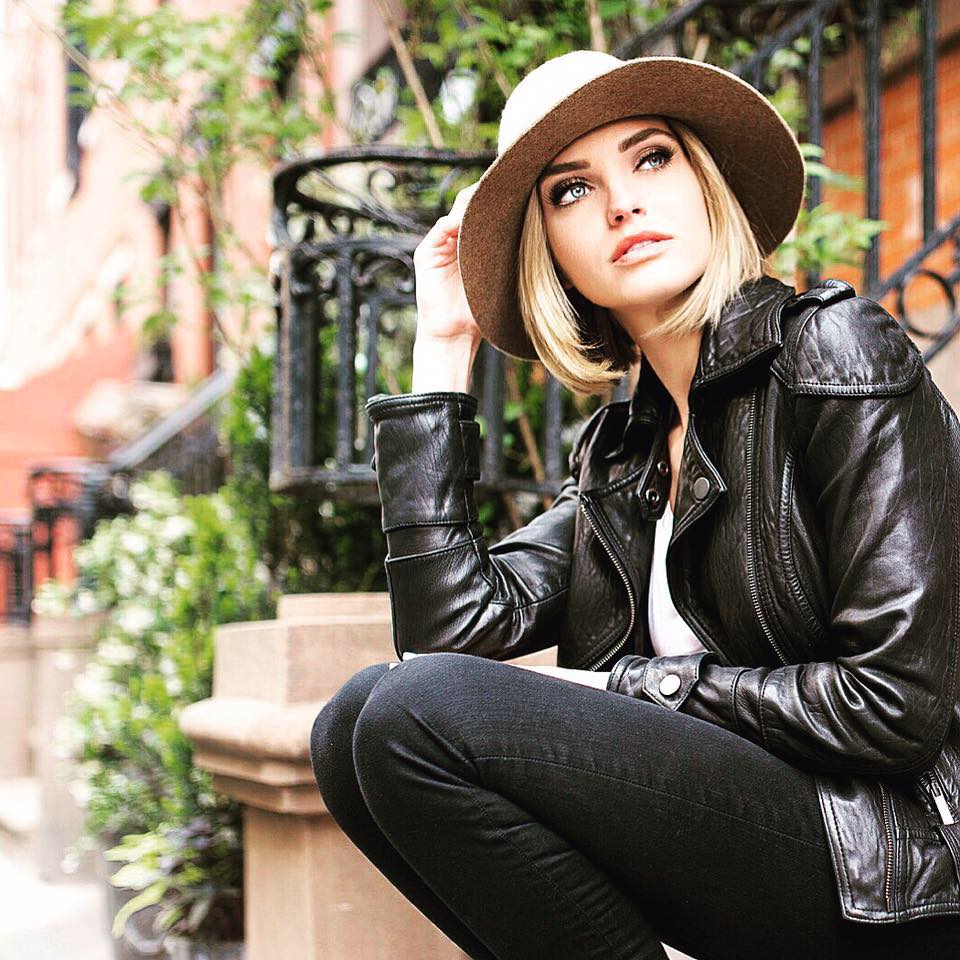 Caridi didn't seek out doing a podcast, but after making a guest appearance on one, a sales executive saw her talent and they began bouncing ideas back and forth. "My mom did radio for years and I've always heard I had a good voice for radio. I'm a few episodes down and having more fun than I've ever had at any job. My job is to just yap with really cool people, I'm the luckiest."
Of course having a podcast that only your relatives listen to and an actually popular podcast are two different things, but it sounds like Caridi knows what she is doing. She turned the internet's obsession with her mouth into a theme of the show, from the name of the podcast to various production elements. Every episode even has a "mouth off" segment.
Of course it helps to have a rotating cast of amazing guests. So far her roster includes quite a few Bravo names, including Southern Charm's Shep Rose, Scheana Marie and Lala Kent, Vanderpump Rules' James Kennedy and Real Housewives of New York's Ramona Singer. There's also Chad Johnson and Alexis Waters of The Bachelor and The Bachelorette, Mike The Situation from Jersey Shore and Kendra Wilkinson from The Girls Next Door.
"Ideally, I want to get everyone from my favorite Bravo shows, tons of Bachelor contestants and also my favorite celebrities who love The Bachelor like Anna Kendrick, Lea Michelle, Sarah Hyland, January Jones and Allison Williams!" Caridi said she'd also love to get her doppelgänger, Cameron Diaz, in the mix. 
Caridi is refreshingly honest about using her Bachelor fame to leverage a career with a huge social media following. But for her next move, another TV show might be in the works.
"I don't want to do what everyone else is doing, and I feel like the go-to nowadays within the franchise, when someone has a negative experience, breakup, you name it, is to write a book about it. I'm just not interested in that. Those villain stories are just the kinds of things that will stick with me forever, and most likely haunt me, too," she said.
But you can expect her to be tuning in for the next episode of The Bachelorette with Rachel Lindsay, the first African American woman to star in the iconic franchise. "I have to say that I don't think I've ever been as excited to watch a season of The Bachelorette as I am now, and I can't wait to see [Lindsay's] smile light up my TV screen every Monday night. I just hope she has a bunch of great guys who love and respect her. And a few that are goofy so that I can write my typical snarky live tweets about the show!"