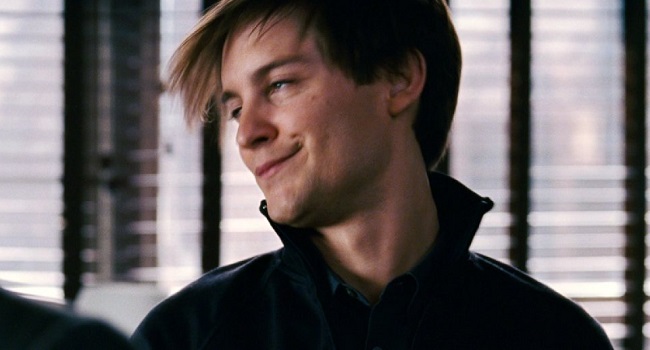 Before Spider-Man was a wise-cracking British child, and before he was a slightly older wise-cracking British child, Spider-Man was Tobey Maguire, and he was glorious.
His first run in spandex tights was widely loved; his second (up against Doc Ock in a film with a story co-written by Michael Chabon) was possibly my favorite superhero movie to date; but his third… oh, Tobey Maguire's third Spider-Man movie—released May 4, 2007—was a thing of legend. To refresh your memory, this is the movie that features Topher Grace as disgruntled photographer Eddie Brock who becomes an evil space goo monster, an escaped convict becoming Sandman but really he just wants to help his sick daughter and also surprise he murdered Uncle Ben, and James Franco with amnesia. This is also the movie where Peter Parker makes out with Bryce Dallas Howard, gets infected by symbiote and becomes a hilarious fuckboy jerk who attempts to seduce Bryce Dallas Howard via elaborate indoors dance routine.
This is the legacy of Sam Raimi's Spider-Man 3. And I am forever grateful.