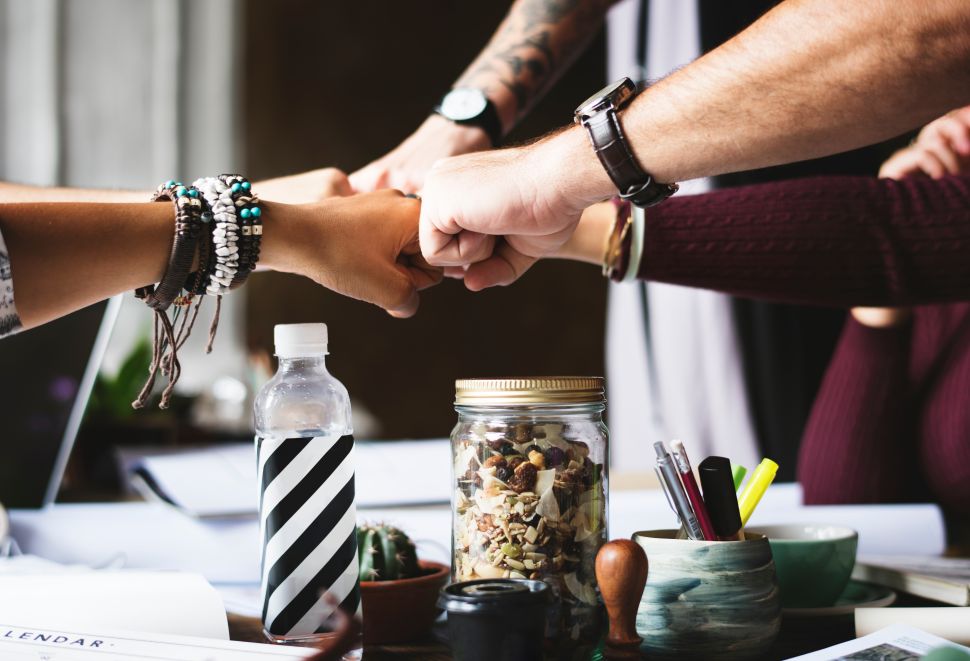 We're not too far from college commencement season, where we can expect to see notable thought leaders take the podium at universities across the country. Last year, Barack Obama took the stage at Howard University, Steven Spielberg shared his wisdom with the Harvard community, and Sheryl Sandberg spoke at Berkeley.  
When Edgar Bronfman did Tulane University's 1998 graduation, I wish he told me more about entrepreneurship.
Starting a business is the hardest thing that you're ever going to do—and the rules you need aren't taught in the classroom. While it's important to learn along the way, here are a few crucial lessons I wish I'd known on my first day of building a company.
Lesson 1: Practice patience and fail forward.
Don't believe the hype you read about overnight success—it doesn't exist. We all read about the unicorns and rocket ships. But for every one of those, there are literally thousands that never make it out of the gate. The ones who do have years of battling through ups and downs ahead. Dedicated entrepreneurs figure it out, learn from their mistakes, and do better next time. So practice patience and fail forward.
Lesson 2: The founder's role is to hire, inspire, retain, and never run out of money.
I've started a couple of businesses, advise more than a dozen others, and am on the board of four venture-backed companies. From these experiences, I can tell you that the founder's role is always unclear—especially over time—and many cannot scale. Most of us are also batshit crazy and not very good at managing (it almost seems like a requirement). So, let me sum it up for you. The role of a founder is to hire, inspire, retain, and never run out of money. If you're capable of pulling yourself out of the business, hiring functional area leaders to run it, and setting goals excellent people can achieve if you provide the resources, it's kinda hard to fail—assuming your product doesn't suck and there's a market for it. Just because you want to be one of the largest shareholders of a flourishing business that you started doesn't mean you have to be making every decision from the toilet paper to marketing strategy.
Lesson 3: Take all of the emotion out of the room. Leave it in the hallway with your gigantic ego.
Once you cobble together an expert team and try to lead them, take all of the emotion out of the room and create a collaborative environment. Charismatic people (sometimes early in their careers with limited professional polish) are often attracted to businesses at the earliest stages. These powder kegs are what fuel rampant growth, but neutralizing the inevitable heated conversations is a skill that can be learned—so start practicing it now. When you are doing that, check your ego at the door. I don't care how much money you have raised or what you think you have accomplished—the business is not about you. It's about the team, the problem you are solving, the customers you serve, and the shareholders you represent.
Lesson 4: You are marrying your investors.
Forget a commencement speech, an entire series of books could be devoted to this topic alone. The one thing that I wish someone told me about investors is to choose them wisely. Do not take money from people you don't want to be around—no matter how badly you think your company needs it. I have had great investors throughout my career. They have become friends, mentors and advisors. But if they weren't, I would have been in a very tough spot, because my investors and I have spent a lot of time together, navigating a variety of challenges. You will pay more for having a toxic investor relationship than foregoing the capital. Take the time to find the right fit.
Lesson 5: Advocate for others.
Last but not least, if you ever reach the position to help or be an advocate for others, do it. Aspire to be the person who asks how you can help without your expecting something in return. It's never too early in your career to start helping those around you. Perhaps you'll wind up like me, someone who started a company entirely focused on helping people build more authentic business relationships. Advocacy matters, and for those of you who have already stumbled upon advocates in your career, as you know, they can make all the difference.
David Olk is the Co-Founder of ShopKeep, one of NYC's largest SaaS companies, and is CEO and Co-Founder of Voray, which is helping people more authentically build meaningful business relationships. He is a graduate of Tulane University and Columbia Business School, where he is an Entrepreneur in Residence. David lives in New York City with his wife and two sons. When he is not working at or advising startups, you can find David chasing two toddlers around a city park near you.