What defines the influential design zeitgeist of New York City? We embarked on a journey to uncover the trends the city's most important design minds are building now, which will reach out across the globe in the next few years. Each of these eight designers embodies a distinct aesthetic that is emblematic of New York, from the awkwardly beautiful grit of elemental steel and stone to an undeniable glamour and omnipresent sense of history.
Alexandra Champalimaud: The undeniable dichotomy of history and modernity
You can tell that this polished designer isn't like the rest of us. There is an effortless elegance with which she moves through the storied New York spaces she designs—everything from the Carlyle and the Pierre to the Lotte New York Palace, formerly the 19th century mansion of Henry Villard. "The first thing we wanted to do was peel off a layer or two of the heaviness—the monumental stone that defined the hotel for so long," she says of her team's approach to the redesign of this storied hotel. Although it still maintains regal grandeur; contemporary carpet patterns, new lighting and fresh materials provide an ethereal quality to the hotel's public spaces, proving that history and modernity truly can coexist.
Champalimaud's Top Design Tip
"Not everyone wants a 19th century mansion in their one-bedroom apartment—that would be rather inappropriate and uncomfortable, and you probably wouldn't want to be there very long. It's about the use of space, and as hotel designers we do magic in very minimal spaces. Always allow as much light into your apartment as possible. A bathroom should, in my opinion, always be light and glorious as opposed to dark and heavy. There needs to be a clarity in moving through a space. Clutter doesn't play well on our souls."
---
Top Interior Influencers
AvroKO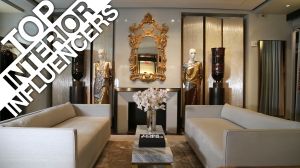 William Solfield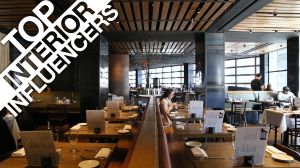 Clodagh
David Rockwell
Jeffrey Beers
Mark Zeff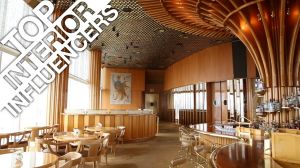 Roman and Williams