What defines the influential design zeitgeist of New York City? We embarked on a journey to uncover the trends the city's most important design minds are building now, which will reach out across the globe in the next few years. Each of these eight designers embodies a distinct aesthetic that is emblematic of New York, from the awkwardly beautiful grit of elemental steel and stone to an undeniable glamour and omnipresent sense of history.
AvroKO: The beauty of all things ugly and odd
If a design firm were a rock band, this is what it would look like. Greg Bradshaw, Kristina O'Neal, William Harris and Adam Farmerie are the maverick rock stars in New York's interior design scene. They own and operate some of the city's best eateries, play by their own design rules, and, as O'Neal points out, they're fearless. "One of our strange signatures has been that we're not afraid to fail, and we're really good at it," she says with a smile. "We try just about anything and see if it works," Farmarie points out that owning dining venues has helped them be better at the experiential aspect of design. "What makes people socialize better in a space, what reduces anxiety for them?" he explains. Central to the firm's design philosophy is an idea they've coined "best ugly," the transformation of a seemingly odd piece—be it a salvaged fireplace or an interesting piece of driftwood found at a Brooklyn junk pile—into a thing of beauty. At Saxon and Parole, these "best ugly" items were old horse blankets, repurposed into decorative screens and a dilapidated banister that sits in a decorative frame at the entry.
AvroKO on how to master the art of "Best Ugly"
"Best Ugly is really about celebrating unconventional beauty, oddity and the specialness of certain things. The key is really finding something that speaks to you in a very odd way and imparting a new use for it. It's finding the aberration and surrounding it with serenity. Sometimes the back of something is more interesting than the front."
---
Top Interior Influencers
Alexandra Champalimaud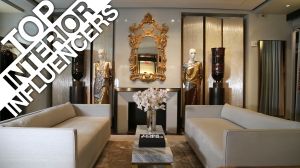 William Solfield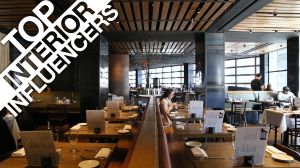 Clodagh
David Rockwell
Jeffrey Beers
Mark Zeff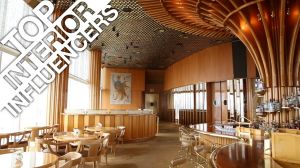 Roman and Williams