What defines the influential design zeitgeist of New York City? We embarked on a journey to uncover the trends the city's most important design minds are building now, which will reach out across the globe in the next few years. Each of these eight designers embodies a distinct aesthetic that is emblematic of New York, from the awkwardly beautiful grit of elemental steel and stone to an undeniable glamour and omnipresent sense of history.
David Rockwell: The sense of spectacle
Growing up in Mexico with his mother in Vaudeville left an indelible mark on David Rockwell. So much so, that the young architecture graduate began his career working on theatrical lighting. A lengthy career in designing Broadway sets, theatres and even the backdrop to the Oscars ensued. In his restaurant projects, like the newly opened Nobu Downtown, Rockwell never hesitates to turn up the drama. "Trying to stay curious and not replicating what you've done before is vital for a designer," he explains. The LAB, Rockwell's software and hardware engineering arm, is one such example, seeking to further the design experience by blurring the boundaries between the real and the virtual.
David Rockwell on the design paradigm shift hitting New York
"There's an interesting shift that I'm sensing towards complete design strategies that don't leverage the idea that a space is domestic—that hotel lobbies, for example, should have to feel like someone's home—there's a shift toward bolder, more complete work. There currently exists an interesting look back at design inspired be fashion the 80s, where you would have a combination of high and low that can be quite jarring. That embracing of extremes feels like it's having a renaissance in the city. New York moves in waves, and we're over the period in which every building was supposed to look like something in Brooklyn. Lower Manhattan was an area that was more about working not living, and spaces like Nobu downtown are activating it, much like Nobu Tribeca did for its neighborhood when it opened."
---
Top Interior Influencers
Alexandra Champalimaud
AvroKO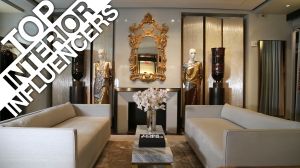 William Solfield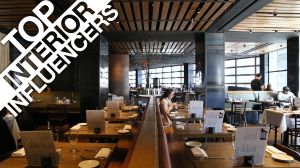 Clodagh
Jeffrey Beers
Mark Zeff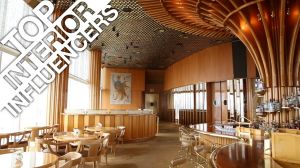 Roman and Williams