What defines the influential design zeitgeist of New York City? We embarked on a journey to uncover the trends the city's most important design minds are building now, which will reach out across the globe in the next few years. Each of these eight designers embodies a distinct aesthetic that is emblematic of New York, from the awkwardly beautiful grit of elemental steel and stone to an undeniable glamour and omnipresent sense of history.
Roman and Williams: The Allure of cinematic glamour
The story of husband and wife duo Robin Standefer and Steven Alesch is your classic scenario of "boy meets girl in Hollywood." They met while working on the sets of blockbuster films together. "The pace of film is exciting. Sets are full-scale models, and you can really experiment. In four weeks you build an entire restaurant," says Alesch. "It was a total playground for design and architecture. We learned so much in that 10 years in film." A commission to work on the home of Ben Stiller led to the founding of their firm, Roman and Williams Buildings and Interiors in an office on the Paramount lot. A move to New York and subsequent hotel projects—including the Royalton, the Ace hotel and, of course, the iconic Standard—followed. At the Top of the Standard, the nearly 10-year-old permanent fixture on New York's nightlife scene, the duo imparted their signature aspirational glamour. "Working in film really taught us to be subordinate to the script and the story. When it's a residence, the story is the person's story and in a place like the Top of the Standard it's the city," says Standefer.
Roman and Williams on design currents (they hate the word "trends")
"Modernism was once just white box rooms, but that's become a cliché. The Top of the Standard is a tribute to how you can create a highly detailed modernist room. There is an emerging design current of seeing things inside out—seeing the way things are built. This is helping people reconnect to makers and really ask how things are crafted and designed. America is growing up—we're becoming more sophisticated in design, food and architecture and thank God because we were really stunted for a long time!"
---
Top Interior Influencers
Alexandra Champalimaud
AvroKO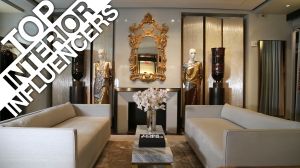 William Solfield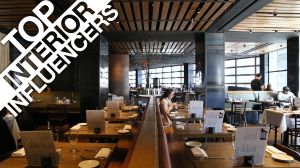 Clodagh
David Rockwell
Jeffrey Beers
Mark Zeff